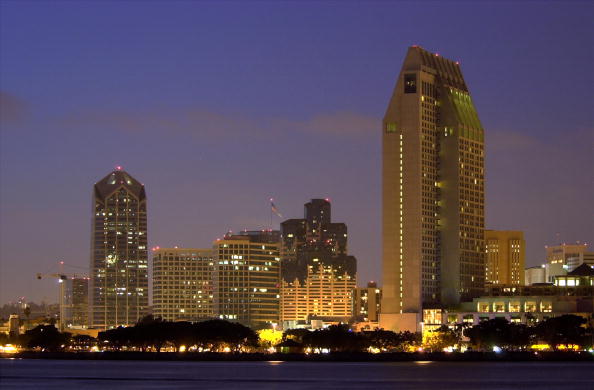 Southern California is known in general as being one of the wealthiest places in the country. The homes are large, lovely and out-of-this world. Some neighborhoods are wealthier than others, and the amount of money found in some is astounding. Read on to find out which five San Diego neighborhoods are the wealthiest of all.
Ashley Falls – $334,872 Mean Household Income
Ashley Falls is in the Carmel Valley area of the city, along with Carmel Canyon, which ties with Ashley falls in terms of MHI. Families in this area are well-to-do and enjoy a certain quality lifestyle. Outdoor living is big in this area of the city, because of the gorgeous views. Families here have many options when it comes to upscale restaurants, shops and entertainment.
Carmel Canyon – $334,872 MHI
Located in the Carmel Valley region of San Diego, these planned coastal communities are among the wealthiest in the area, and the country. Voted the 171st wealthiest neighborhood in the United States, this area is beyond beautiful. Each street is pristine, the houses are overwhelming and the public areas are in perfect condition. This wealthy community features businesses, restaurants, homes, and hotels.
Rancho Santa Fe – $369,026 MHI
You know this neighborhood is wealthy when you realize your neighbor is going to be the richest man in the world, Microsoft founder Bill Gates. It's primarily a residential area in San Diego, but it does have a few shops and restaurants. It's also home to 50 miles of horseback riding trails and an exceptional golf and country club. It's the 97th richest neighborhood in the country.
Torrey Pines – $408,266 MHI
This neighborhood is where you will find the Torrey Pines Golf Course, which is where the PGA holds the Farmers Insurance Open every year. It's located in the northern coastal area of San Diego and it ranks the 44th wealthiest neighborhood in the country. The downtown area is recognized for its many boutiques and jewelry shops.
La Jolla Farms – $408,266 MHI
It's the wealthiest neighborhood in San Diego with a tie; Torrey Pines, located adjacent to La Jolla Farms, is just as expensive and just as prestigious. Both areas feature a very affluent lifestyle. The homes are large and family-friendly, the schools are some of the best in the state, and the high-end way of life is a standard for everyone in this coastal community.
(Photo by David McNew/Getty Images)