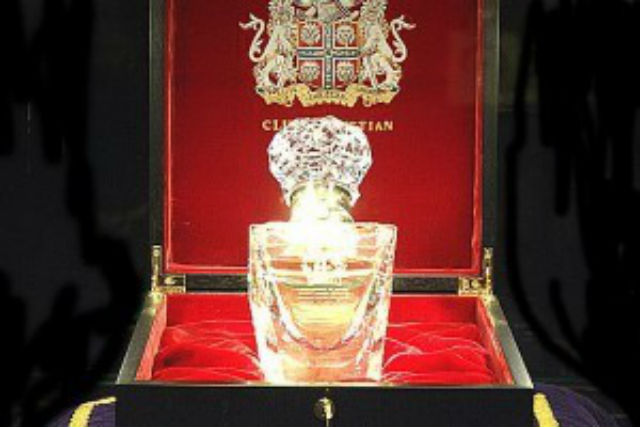 Women in general tend to smell lovely for a number of reasons, though mostly because of all their hair products, lotions and other beauty products. However, despite the fact that most women wear a number of scented products each and every day in their hair and on their skin, women still don't feel complete until they've spritzed on a bit of perfume. Many women prefer the exclusive scent of high-end perfumes.  Here are five of the most expensive perfumes on the market.
Chanel No. 5  – $122/oz
This classic, iconic scent is one of the most expensive perfumes in the world. At a price of $122 an ounce, it's not inexpensive to wear this lovely scent. It's one of the most popular perfumes in the world, as well as the first one ever made to include a designer's name. It's a bold scent that's perfect for a woman wanting to make an impression.
Jean Patou Joy  – $800/oz
There's a good reason this perfume costs so much money. In 2000 it was voted the scent of the century, making it the most loved perfume of the year – and even longer than that in the opinion of many. It is known for its exceptional floral scent, and the fact that one little ounce of perfume contains more than 1000 jasmine flowers and more than 300 roses.
Hermes 24 Faubourg Perfume –  $1500/oz
The reason this perfume is so expensive is because there are only 1000 bottles in existence. Legendary designer Hermes created this perfume for the classiest of ladies. The bottle itself is designed from St. Louis crystal and one spray will last all day.
Clive Christian No. 1  – $2150/oz
While the scent is lovely, the bottle is what makes this perfume so pricey. Designed with a mixture of sandalwood and vanilla in combination with orris and bergamont, these ingredients also help raise the price of this bottle of perfume. They're not available all year, which makes it difficult to make the perfume. The bottle is made of lead crystal and features a diamond that weighs a third of a carat.
Clive Christian No. 1  – Imperial Majesty Perfume $12,722/oz
The perfume in this bottle is the same as the No. 1 mentioned above. The reason it's so expensive, however, is the bottle. If you thought the bottle on the other No. 1 was elaborate, you'll be impressed by this one. Despite the fact that the perfume is $12,722 per ounce, you can only purchase it in a 16.9 ounce bottle, making the price for one of these an astounding $215,000.
The bottle is made of Baccarat Crystal with an 18-carat gold collar and a 5-carat diamond in the middle of the bottle. There are only 10 bottles in existence.
Photo Source: Clive Christian