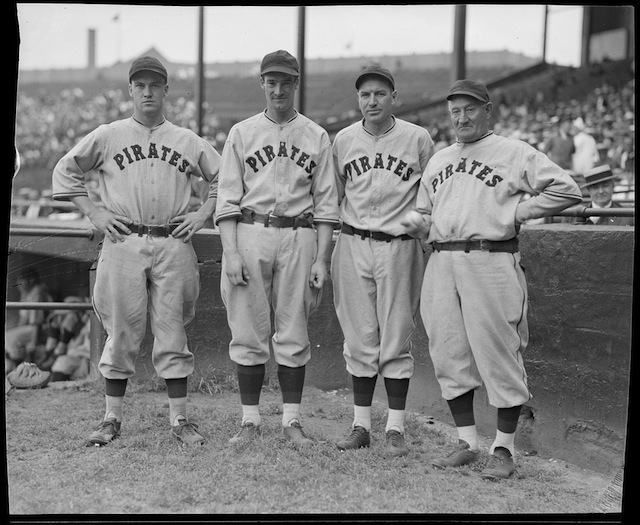 It's a hobby that typically evaporates with age, but one thing that nearly every young boy did while growing up was collect baseball cards. Going down to the corner store in middle school to hope for the best players in order to trade with your friends, the pastime has been popular for years. And, every once in awhile, the decision to hold onto a very special one pays off, as these baseball cards have shown. These are the most expensive baseball cards ever sold.
Photo via Flickr/boston_public_library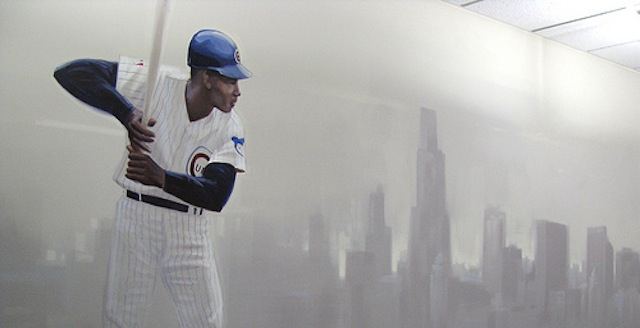 15. Ernie Banks, Baseball, 1954 Topps – $142,836
The recently deceased Mr. Cub, Ernie Banks symbolized everything that the Chicago Cubs represented during his 19 seasons with the ballclub. His 1954 Topps card was part of a six-card collection that, in total, fetched a whopping $2.4 million, with Banks' going for $142,836.
Also known as "Mr. Sunshine", Ernie Banks played 14 years with the Chicago Cubs as a Shortstop and First Basemen.
Photo via Flickr/chicagomuralist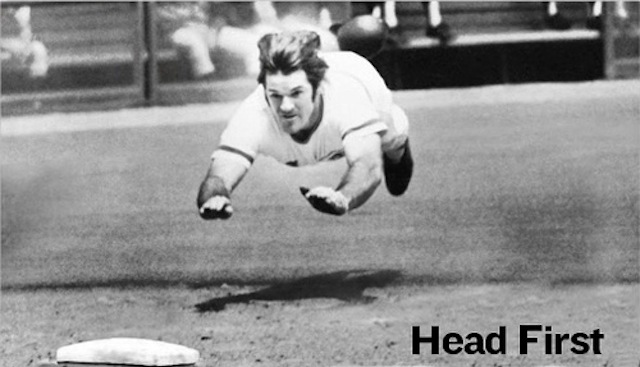 14. Pete Rose, Baseball, 1963 Topps – $157,366
When this 1963 Topps card was first printed, who would have thought that, then rookie, Pete Rose would finish as the MLB leader in hits? With Rose's career achievements, the price of his rookie card went up, with this version—which includes other players Pedro Gonzalez, Ken McMullen and Al Weis—going for $157,366.
Photo via Flickr/rubillionaire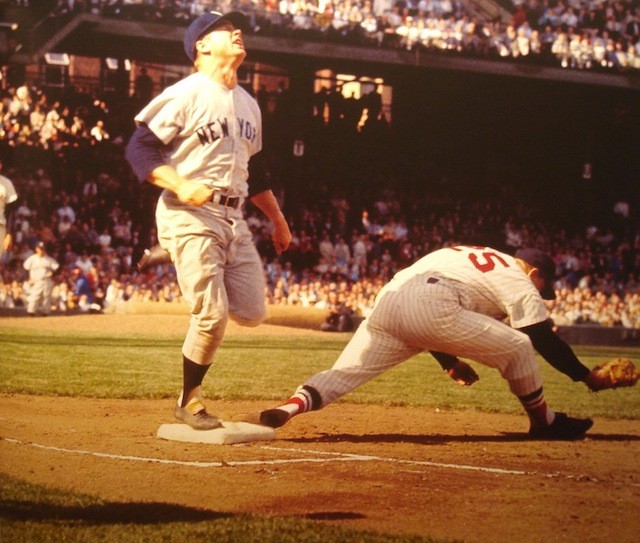 13. Mickey Mantle, Baseball, 1951 Bowman SGC 96 – $162,000
One of the more unique designed baseball cards ever, former New York Yankees great Mickey Mantle's black-outlined card was part of a collectors 50,000 card library that sold for $1.6 million in 2007. This particular Mantle card gave the seller a cool $162,000, which was three times what it had been selling for in past sales.
Photo via Flickr/Photoscream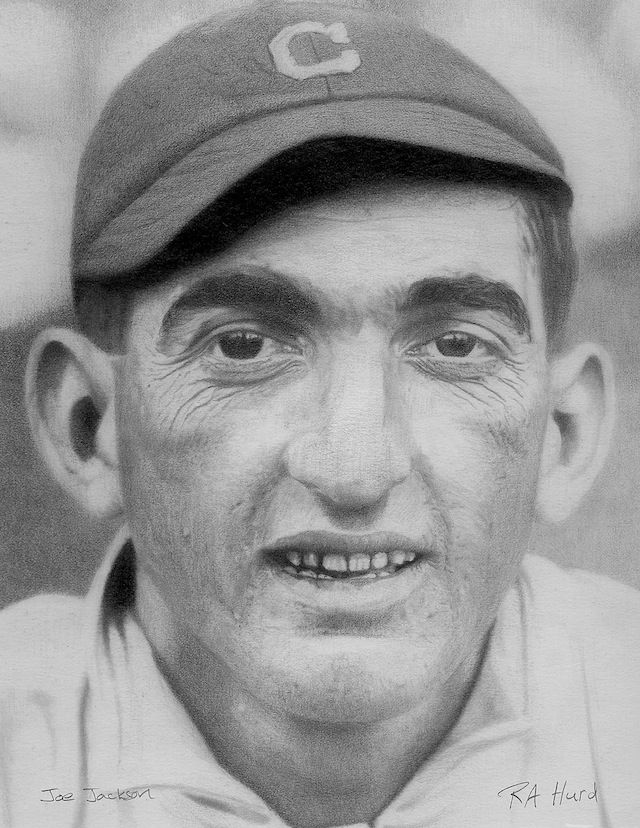 12. Joe Jackson, Baseball, 1910 Old Mill Tobacco T210 – $199,750
Printed by the Old Mill Tobacco in 1910, this card of Hall of Famer Joe Jackson is extremely rare, as it was one that shows him as one of the hottest young prospects in baseball. Sold at a 2011 auction just shy of $200,000, Jackson may have been banned from baseball for his involvement in the Black Sox Scandal, but it may have only helped his legacy in the long run.
Photo via Flickr/rahimageworks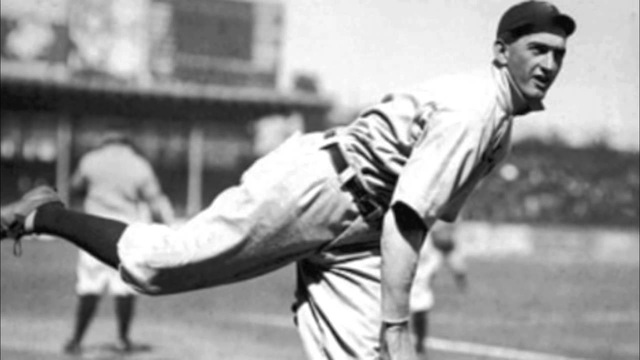 11. Joe Jackson, Baseball, 1914 Boston Garter – $204,000
Another Joe Jackson card that brought in a lot of money was this 1914 Boston Garter one, which was printed four years after the aforementioned 1910 Old Mill Tobacco one. The sixth card in a set of 12 famous players that were produced back then, this major league version of Shoeless Joe fetched $204,000.
Photo via YouTube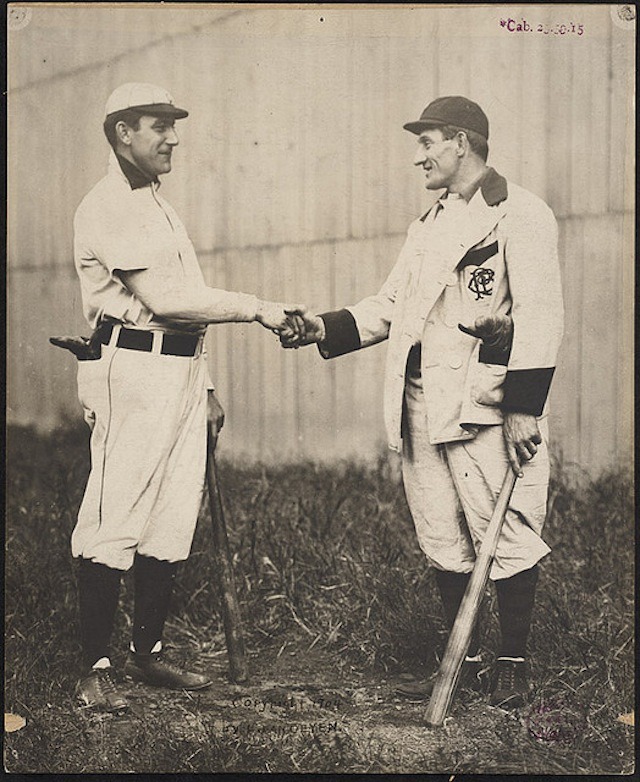 10. Honus Wagner, Baseball, 1910 Standard Caramel – $218,550
As you'll see later on this list, former Pittsburgh Pirates shortstop Honus Wagner has quite the reputation for collecting a lot of money for those who own any of his baseball cards. This rare print from Standard Caramel in 1910 definitely proved that, being sold for north of $215,000.
Photo via Flickr/boston_public_library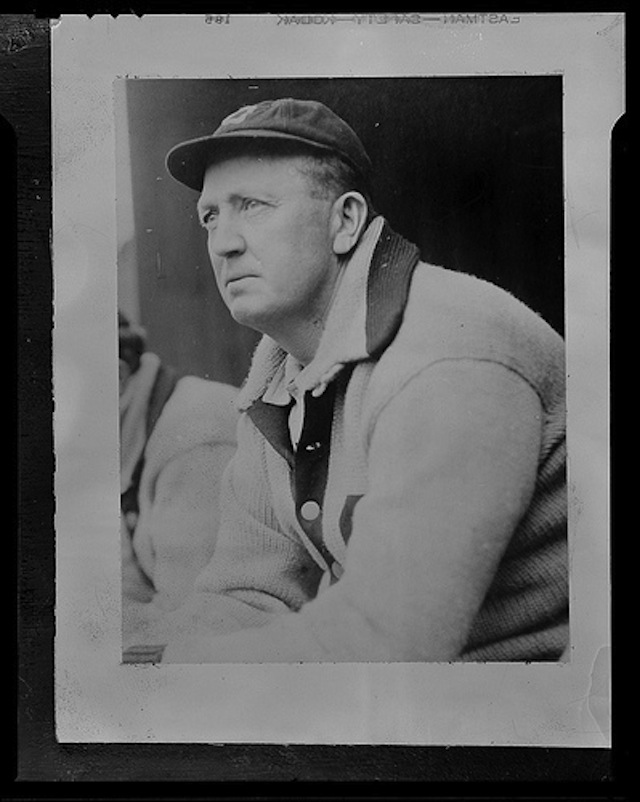 9. Ty Cobb, Baseball, 1911 General Baking Co. – $272,980
There are various stories about the career of Hall of Famer Ty Cobb, who is considered to be among one of the best players to ever play the game of baseball. After playing for the Detroit Tigers for 22 years, Cobb earned the player/manager title from 1921-'26, becoming an icon in the city. This 1911 General Baking Co. showed just how much respect people have for Cobb, too, being sold for over $270,000 during a 2008 auction.
Photo via Flickr/boston_public_library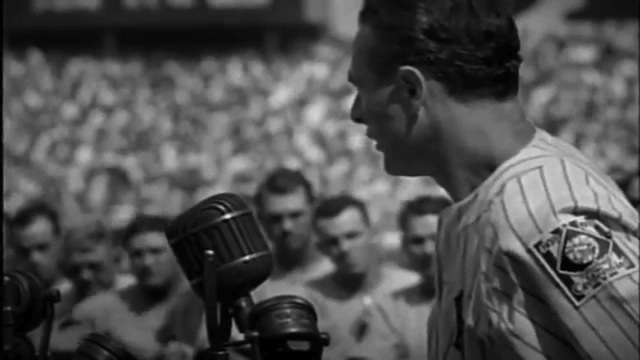 8. Lou Gehrig, Baseball, 1933 Goudey – $274,950
His retirement speech in front of a packed Yankee Stadium is one of the most memorable moments in both MLB and American history, so it's not surprise that Lou Gehrig has a baseball card out there that is worth a lot of money. The most expensive happens to be this 1933 Goudey that was sold for nearly $275,000.
Photo via YouTube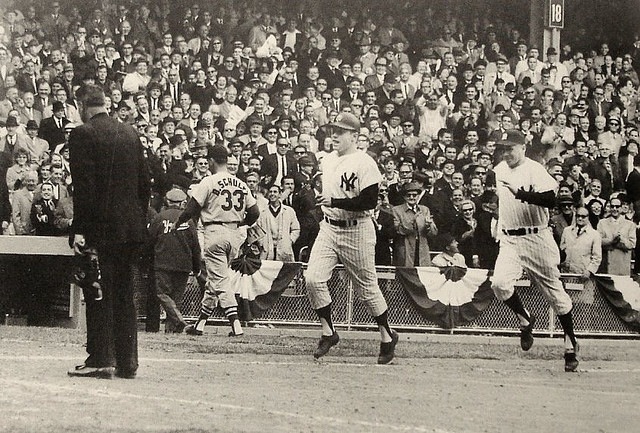 7. Mickey Mantle, Baseball, 1952 Topps – $282,587
For 18 seasons, Mickey Mantle donned the No. 7 and iconic pinstripes for the New York Yankees, going down as one of the best players in their history by helping them reach 12 World Series'. And while that's impressive, Mantle's 1952 Topps card might be even more jaw-dropping, as it was sold for $282,587 as part of an auction back in 2008. Owners of the card have received—and rejected—offers for over seven-figures, making this one that could fetch big money in the near future.
Photo via Flickr/Photoscream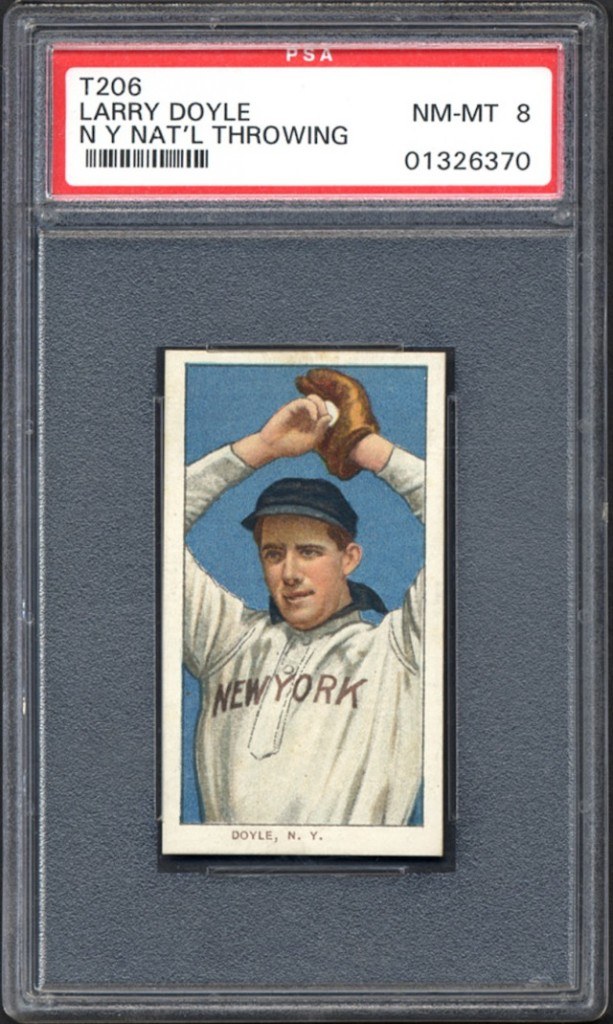 6. Joe Doyle, Baseball, 1909-1911 ATC T206 – $329,000
Considered one of the rarest baseball cards ever produced, Joe Doyle's hands-over-head pose is as rare as they come. With an estimated seven left in existence, the card was an error because of the team it says Doyle played for on it, the New York Nationals—he was a member of the New York Americans. When ATC discovered their mistake, they stopped production, making this card a major collector's item.
Photo via YouTube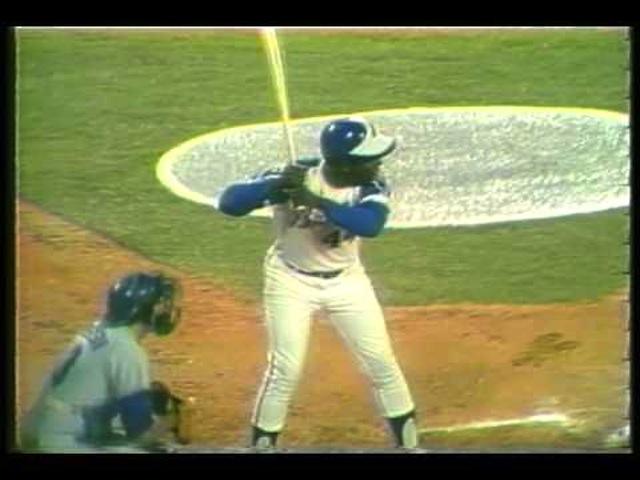 5. Hank Aaron, Baseball, 1954 Topps – $357,594
The former home run king in MLB's history, slugger Hank Aaron was known for knocking a bunch of baseballs out of the park. And while his 755 career homers put him in the Hall of Fame, his 1954 rookie card in the 1954 Topps collection was a home run for the owner who sold it, going for $357,594 and remaining to be one of the most valuable rookie cards ever.
Photo via YouTube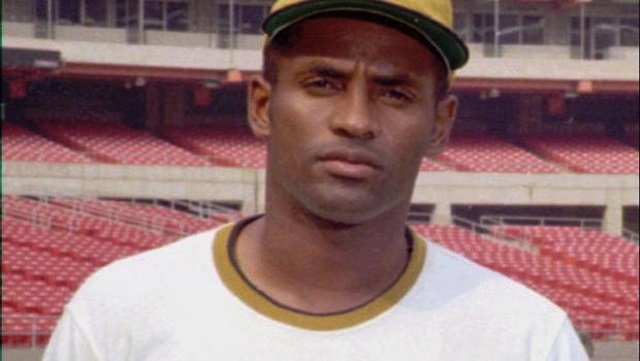 4. Roberto Clemente, Baseball, 1955 Topps – $432,690
As part of a collection that was sold in 2012, the 1955 Topps Roberto Clemente baseball card was the most expensive of that particle bunch. In mint condition at the time of the sale, the former Pittsburgh Pirate great went for a price of $432,690 a few years ago.
One of the most Pittsburg Pirates of all-time, Clemente played eighteen season with the Pirates as a right fielder.
Photo via YouTube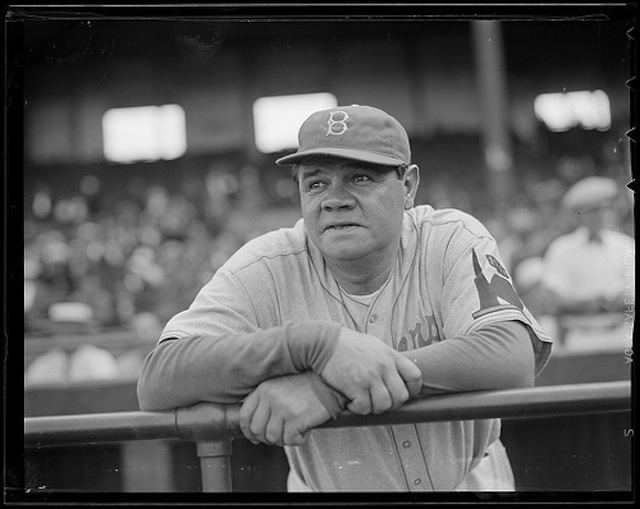 3. Babe Ruth, Baseball, 1914 Baltimore News SGC – $517,000
Although his career, home run stats have since been surpassed by a couple players, Babe Ruth is, for all intents and purposes, the best power hitter to ever play. So it's no surprise that a baseball card donning his name and image would sell for so much coin, as his 1914 rookie card sold in 2008 for $517,000. The card is just one of 10 believed to be in existence.
Photo via Flickr/boston_public_library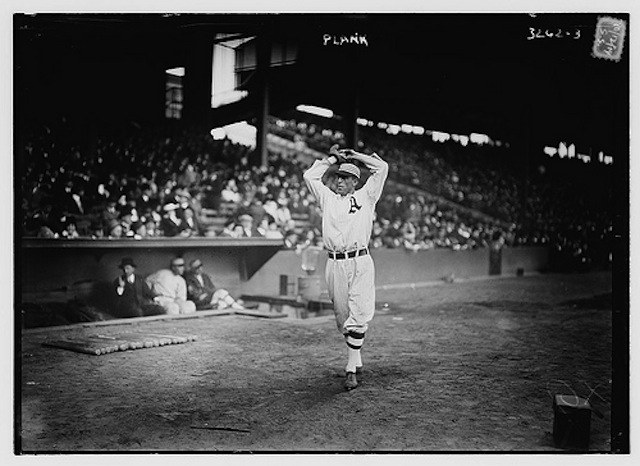 2. Eddie Plank, Baseball, 1909-1911 ATC T206 – $700,000
During his time with the Philadelphia Athletics from 1901-'14, Eddie Plank proved to be one of the most dominating pitchers of the era. And, although, Plank hasn't played in nearly a century, his ATC T206 baseball card showed just how great he was, as the rare item is worth a reported $700,000.
Photo via Flickr/library_of_congress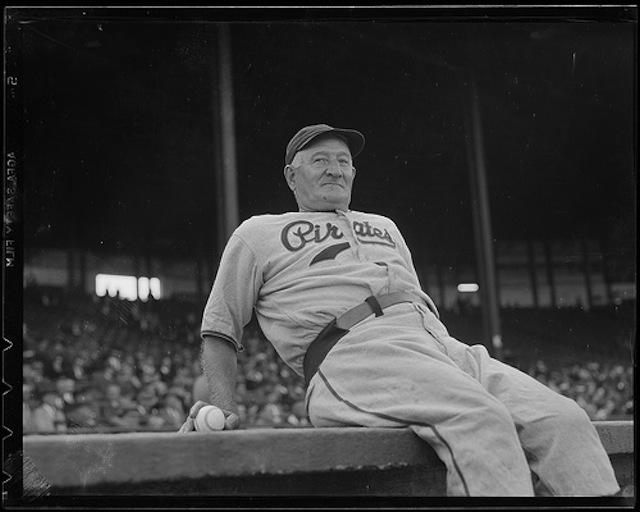 1. Honus Wagner, 1909-1911 ATC T206 – $2.8 million
There are hot commodities in life, than there's this rare Honus Wagner American Tobacco Company (ATC) T206 card. Pulled from the market after just 200 were printed because Wagner didn't support the use of tobacco, anyone with the card is sitting on a gold mine, with it being sold at a 2007 auction for an absurd $2.8 million.
Photo via Flickr/boston_public_library