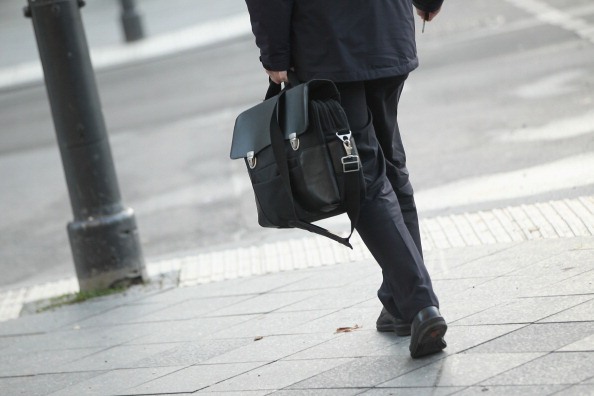 For some, the concept of spending $1600 on a briefcase is unbelievable. Many people don't even pay that on their monthly mortgage. However, for those who appreciate true luxury, quality and longevity, this seems about right. In the world of high-end luxury fashion, a high price means only one thing; a bag that will last a lifetime.
Sure, the trendier briefcases on the market will cost far less and you can buy a dozen of them. However, a year from now you'll need a new one. And a year later, you'll need a new one. You could buy one every season for the rest of your life, or you can spend now and be grateful later with a briefcase that withstands the test of time and use – and style – thanks to its quality.
Famed designer Niklas Opperman opens up about what goes into making a $1600 briefcase, and what consumers should expect from a bag like this. The answers might just surprise you.
Style
According to Opperman, at the core of any good briefcase is elegance. It's simple; an elegant briefcase is one that will emit timeless style for many years. However, his designs are slightly different than those of others simply because his style is undeniably elegant yet not as traditional as other costly cases. He and his team take a traditional briefcase and turn it into something slightly more modern and contemporary for the elegant businessman.
Purpose
Your briefcase has a purpose. It's the bag that carries very specific items you use in your daily life. Your briefcase is not your weekend bag or your overnight bag. It's the bag that comes with you to and from meetings. It's functional and stylish, but it has a deep sense of purpose. A briefcase that doesn't specifically meet the purpose for which you need it isn't worth the price.
Quality
Spending this much money on a briefcase means you should walk away with quality. For his own designs, Opperman goes by the concept that "less is more," and designs all his briefcases with this in mind. Simplicity and quality are what makes bags like these worth the price. Rather than adding additional features to highlight the bag, he highlights the few qualities the bag already possesses, and makes it that much more desirable.
Photo by Sean Gallup/Getty Images