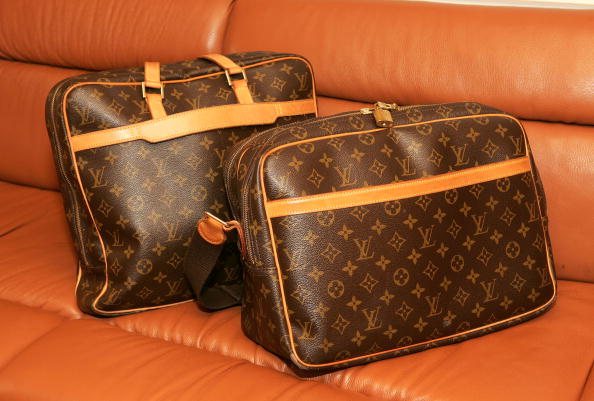 Traveling should only be done in style. After all, it is the only thing you can purchase that will make you richer. Travel is something that provides you with so much more than something to do. It provides you an education, an experience and an unforgettable memory. So why would you want to travel anything less than first class all the way, including your luggage and luggage accessories? Simple; you wouldn't. With that in mind, here are the most expensive, most luxurious pieces of luggage you'll need in your collection.
Louis Vuitton Leather Set – $60,134
Louis Vuitton is known for making the most luxurious, high-end luggage in the world. That's why this 10-piece luxury set is perfect for the luxury traveler. It includes four suitcases, the coveted steamer trunk, a hat box, a jewelry box, a wardrobe and an armoire. It's every piece from the collection that you could ever want, all placed together for you in one tidy package.
James Bond Edition Travel Set by Globe Trotter – $12,800
When the 50th anniversary of James Bond occurred, the luxury travel brand created a special edition luggage set for jet setters. This seven piece set includes several different pieces, including an attache and several suitcases, some with wheels and some without.
Valextra's Avietta Set – $7,600
Many Americans are unfamiliar with Valextra, but those who live in Milan know that this designer is the go-to designer for leather goods. This luggage set includes luggage that comes equipped with suitcases that feature Pirelli tires, which are luxury high-end tires most commonly found on expensive vehicles. Each piece is expensive on its own, which is why some choose to purchase only a few pieces at a time.
Swaine Adeney Brigg Windsor Leather – $6,500
If you want real luxury, this is the luggage for you. This is the designer hand selected by the Queen of England and Prince Charles. And as the most famous Queen in the world believes in this luggage, it must be a luxurious and practical set. Each piece is handmade and created to perfection.
Tumi Alpha Luggage Collection – $5,500
Tumi is a brand many people use and most people love. While their luggage is known for being a tad expensive and very luxurious, this line is the most expensive in the brand's collection. This set is composed of five pieces, including carry-on pieces and large luggage for your longest and most expansive trips.
(Photo by Frank Micelotta/Getty Images)