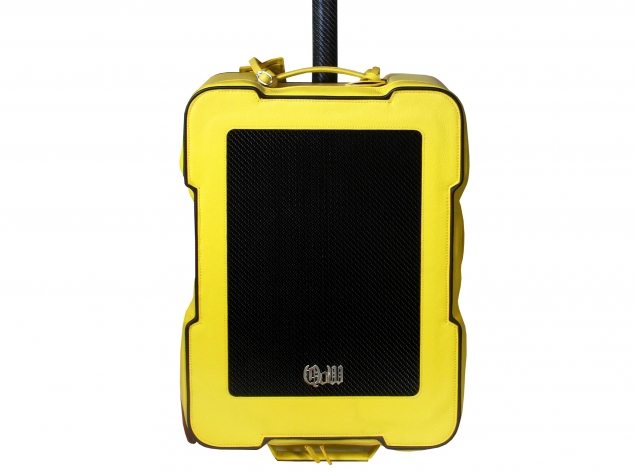 One of the most important things any adult owns is a quality set of luggage. Many prefer the luxury styling of Louis Vuitton and others prefer a more tradition and more affordable type of luggage, such as Samsonite. Regardless whether or not you prefer one type of luggage to another, there are plenty of luggage makers you can choose from, including the new Carbon Couture line from British luggage company Queen of the world.
Famed designer Fernando Jordan worked to create this set of luggage, which includes five separate pieces that stand out among other pieces of luggage. The luggage is manufactured in Italy, which is a country known for their high-end designs. All of the bags are designed using Foglizzo Italian leather in combination with goatskin suede interiors.
Each piece in the collection is priced between $300 and $43,000 per piece. One of the most notable pieces in the five-piece collection is the Lungo weekender. This bag features a retractable handle that is made of carbon-fiber telescopic material. It's designed so that it expands and retracts with no effort whatsoever. The wheels on this particular piece of luggage are designed so that they create more maneuverability. They're designed using titanium and aeronautical aluminum. Each one of the pockets located on the exterior of the bag come equipped with locks.
There are internal compartments on all bags, and each one is designed with a waterproof pouch on the inside that zips up to ensure that the contents remain safe in case of water damage. The bags are only available through Harrods, a high-end retailer located in London. However, you can find each of the bags online by visiting the Harrods website. This line of luggage is certainly going to make a lasting impression as well as last a long time.
Photo Source:  Harrods of London