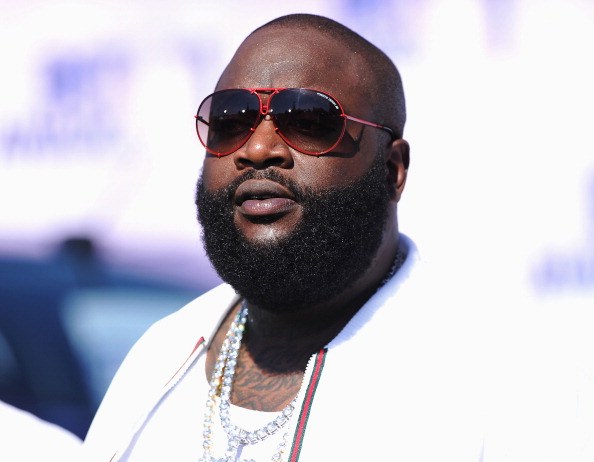 For decades, jewelry has been a very important accessory in the hip-hop community.  Rappers have often feuded over who has the most expensive chain, and some have even had those very chains snatched from around their necks.  On his sophomore album, Born Sinner, J.Cole dedicated an entire song to expensive chains.  "Chaining Day" as the track was appropriately titled, discussed the role that these eye-catching pieces play in the hip-hop hemisphere. Cole; however, is not the only rapper to acknowledge the role of jewelry in his songs.  Several other artists including Lil Wayne, Drake, Young Jeezy, and Kanye West have also written rhymes about their expensive pieces of jewelry.  While it will probably come as no surprise that many rappers are willing to spend ridiculous amounts of money on their chains, it may surprise you to know which rappers are spending the most.  Here is the most expensive rapper jewelry.
5. Waka Flocka Flame's Muppet Chain $120,000
While Waka Flocka Flame may be relatively unknown to those outside of the hip-hop community; his Muppet chain which features a diamond encrusted Fozzie Bear, is difficult to ignore.
4. Kanye West's Horus Chain $300,000
Rapper Kanye West is well known for his over the top antics.  The 37 year old Chicagoan, who was once well known for his "Jesus Piece" necklace,  also owns a $300,000 chain which depicts the ancient Egyptian god, Horus.
3. T-Pain's Big…Chain $410,000
Singer/songwriter/rapper T-Pain has released several hits throughout his career.  His debut single,"I'm Sprung", which was released in August 2005, re-introduced the use of Auto-Tune which had only been moderately used throughout the years.  The single  has since been certified platinum, and apparently, so has T-Pain's jewelry game with the purchase of his  197 carat chain.
2. Sean Kingston's Box of Crayons $500,000
On average, a box of 64 Crayola crayons can be purchased for less than $5, and that even includes the built in sharpener.  However, Sean Kingston's crayon box necklace costs enough to supply approximately 100,000 school children with actual crayons.  The necklace features a replica of a Crayola box filled with crayons and even includes a nice variety of colors.
1. Rick Ross' Gold Chain of his Face $1,500,000
Nothing says you love yourself more than a mini version of you hanging from your neck.  Rick Ross' chain, which features his face wearing a pair of his signature sunglasses, cost the rapper more than a million dollars.  Ross has also added a necklace of him wearing the necklace to his collection.
(Photo by Jason Merritt/Getty Images)