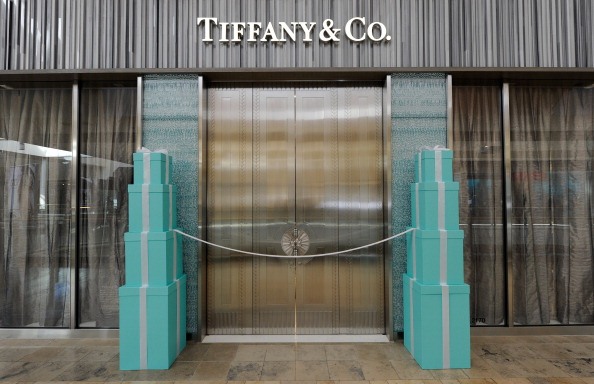 Tiffany & Co. is well-known for its little blue box and exquisite jewelry. There are very few women who wouldn't find themselves excited over the presentation of a little blue box from Tiffany's at any given time. While the famed jewelry store does have items that are affordable for virtually everyone, most pieces are a bit on the expensive side. These five pieces, however, are more expensive than anything else.
Jean Schlumberger Dahlia Clip – $275,000
In 1956, Jean Schlumberger began his career designing jewels for Tiffany's. He's a French designers with a reputation for whimsical creations. This piece is designed to resemble a beautiful flower with a large emerald set in the center and surrounded by dozens of diamonds in a platinum setting.
Diamond Drop Earrings – $350,000
If there's one thing that never goes out of style, it's the diamond earring. This look works everywhere from brunch to a night on the town at a black-tie event. These drop earrings are designed using platinum. Each one features a marquise diamond, a pear shaped diamond and two brilliant round diamonds.
Tiffany Legacy Bracelet – $470,000
Each of the dozens of diamonds on this breathtaking bracelet was hand cut in a special shape for Tiffany's. The diamonds are brilliant, and the bracelet strongly resembles something from the Edwardian period. It's seven inches long, and all diamond all the way.
Tiffany Legacy Necklace – $845,000
You simply cannot purchase the legacy necklace without the matching legacy bracelet mentioned above. This piece is designed to look just like the Legacy bracelet, with 12 additional inches so that it fits the neck. That's also why it's so much more expensive, because it uses more than twice as many diamonds.
Tiffany Ring with an Important Diamond – $2.1 Million
This ring really does go by this name. Tiffany's gemologists spent years searching for a diamond with this much clarity and color – it has a D color – in this size. The diamond is 12-carats. It's surrounded by dozens of much smaller diamonds and set in a platinum band. This ring is only for the very wealthy.
(Photo by Ethan Miller/Getty Images for Tiffany & Co.)