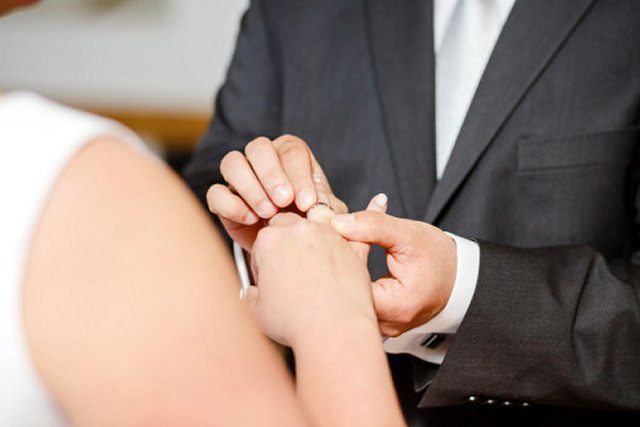 Everyone knows diamonds are a girl's best friend, especially the engagement ring. Weddings are a huge deal for most women. Every aspect of the big day, right down to the ring that is placed on her finger must be perfect…or else! This is seriously something that can turn the nicest woman into a true bridezilla. Some women insist on being present when the ring is picked out, while some will take the wait and see approach. They will wait and see what their lover picks out on their own, and simply take it back if they don't like it. Yes, its that serious. Review this list so you have half the chance of pleasing the love of your life. They are the most expensive engagement rings in the world today, so you must be a baller to snap one up. If you're not a baller then these rings can give you an awesome idea of what any woman wants, just scale it back to fit your budget.
1. Lorraine Schwartz Engagement Ring – $6.5 million
This ring is the queen of "bling-bling" boasting a magnificent 15-carat, emerald-cut diamond. Although no one can pin point the exact cost of this ring, its price is estimated to be between the $5 million and $8 million dollar range. The ring is the epitome of perfection with its blinding flawlessness and can literally put on-lookers in a trance.
2.De Beers Round Cut Brilliant Diamond Engagement Ring – $1.83 million
What could be more stunning than a certified D grade diamond set in a platinum frame? If you ask any woman they would tell you "nothing". This ring tips the scales at nine carats and is De Beers most pricey engagement ring.
3. Tiffany & Co. Oval Diamond Engagement Ring – $1.47 million
No engagement ring list is complete if it doesn't contain at least one ring from Tiffany & Co. Since they have been around since 1837, obviously they have had time to perfect the diamond business. Their oval diamond engagement ring is set in a platinum frame. Don't care for ovals? It's all about you, feel free to switch them out for square pillow ones.
4. House of Taylor Oval Diamond Engagement Ring – $1.3 million
If you want to step outside of the box and still have a "bling-tastic" ring, then this engagement ring should hit the spot. The center oval diamond weighs an astonishing 5.98 carats and the diamonds surrounding it, creating the look of a blooming flower weigh 3.96 carats.
5. De Beers Rose Cut White Diamond Engagement Ring – $525,000
Color is becoming a trend in engagement rings and this ring surely fits the bill. It is unique in design, featuring a small pink diamond weighing 0.8 carats. The heavy hitter diamond is a white diamond, rose cut, and bud shaped weighing 4.15 carats.
6. De Beers Asscher Cut Diamond Engagement Ring – $520,000
This company has taken the engagement ring business by storm appearing 3 times on this list. However, as you will soon notice, there is one jeweler that is starting to edge them out. This particular ring is an uncommon cut but brilliant just the same. The diamond weighs 10.19 carats and of course is set in platinum.
7. Avianne & Co. Past, Present and Future Emeral Cut Diamond Engagement Ring – $500,000
Although this company just came on the scene in 1999, celebrities already have their number on speed-dial as it is fast becoming the go-to jeweler. This ring is the perfect example of "go big or go home". It is set in on an eternity-style band with encrusted diamonds. The star of the show is the emerald cut diamonds representing the past, present, and future which weigh 15 carats.
8. Avianne & Co. Round Cut White Solid Gold Diamond Engagement Ring – $375,000
Contrary to popular belief there is still room in the world for gold, albeit this ring is set in white gold. This ring is one of a kind. It weighs a whopping 12.3 grams featuring a round cut center diamond that weighs 6.61 carats.
9. Avianne & Co. Round Cut White Solid Gold Custom Diamond Engagement Ring – $149,999
In keeping with the white gold theme, this ring is customized for each and every customer. The center diamond is the ever popular round cut, sandwiched between two baguette cut diamonds.
10. Avianne & Co. Princess Cut White Solid Gold Diamond Engagement Ring -$125,400
This ring is 18 karats of white gold. The diamond itself weighs 5 carats and boasts one of the highest clarity ratings available. Both sides of the diamond showcase trapezoid cut diamonds weighing 0.63 carats combined. Total, this ring weighs 9.6 grams and is considered light-weight.
Image via Thinkstock