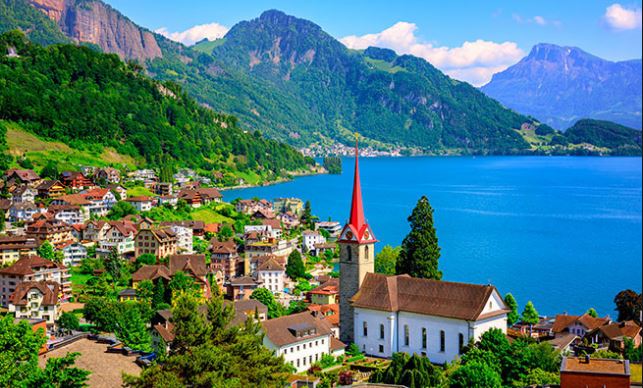 Switzerland is known for being vastly upscale, yet one of the simplest countries in the world. The Swiss are so friendly, and they are so kind. They also have amazing taste, realizing something that many people across the world have failed to realize; natural beauty is far more impressive than the kind that's manmade. You will find hotels here that are sheer luxury but with so much simplicity that it's almost a relief. My ancestors are Swiss and Norwegian and I like to think that I have inherited their simplistic, chic nature since I certainly did not inherit their blonde hair and blue eyes – or their staggering height. It's a beautiful country with some of the most amazing hotels in the world, and we've picked five of our favorites (which just so happen to be among the most expensive any given time of year).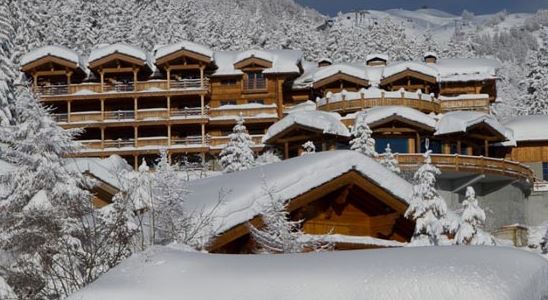 LeCrans Hotel and Spa – $710 per night
This is a hotel that's located outside the big city and in Crans Montana. What people love about it is that it is a chalet with a ski-in, ski-out concept. Le MontBlanc is the upscale restaurant onsite, and it features one of the most impressive menus to date. It's got a luxury spa and a cigar lounge for those who want to enjoy the end of the day with a nice cigar or even a glass of vino. Rates change depending on when you visit and what type of room you want, too. There are only 8 suites and 7 rooms, so it's not always easy to get a room here.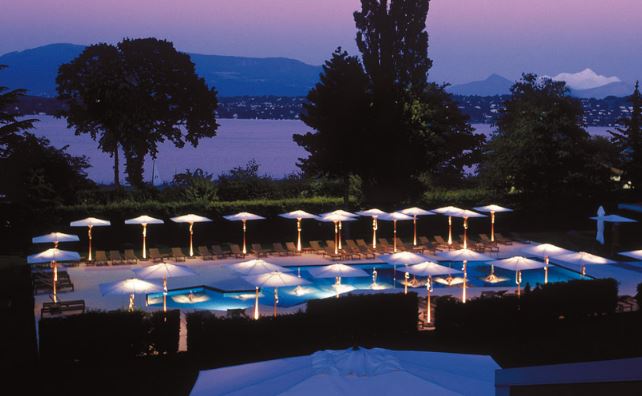 La Reserva Geneva Hotel and Spa – $ 720 per night
This lovely hotel located in the gorgeous city of Geneva is as luxurious as it gets. Five stars, situated on 10-acres of gorgeous lakefront property and as beautiful as you might imagine, it is everything. The spa resort features a relaxing spa with all the most amazing services offered to clients and guest, a lovely restaurant, a casually elegant bar and a staff that is both discreet and upscale. It's going to become more expensive during summer months when the Lake Geneva draws in more guests, however.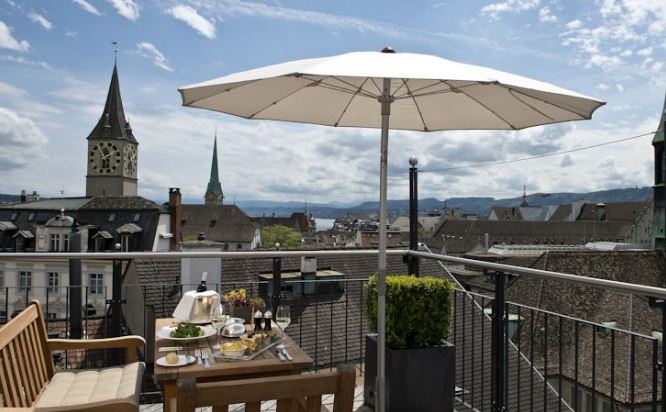 Widder Hotel – $ – $812 per night
Zurich is the place to go in Switzerland, and this is a hotel that speaks volumes about the luxury expected in the area. there are only 42 rooms, seven on which are suites. Each one is luxuriously appointed, close to shopping and each one is beyond beautiful. You'll find it in the middle of the oldest section of town, and it's beautifully built into a historic building but it's not missing out on any modern amenities. The restaurant, the shopping and the amenities you will find here are perfect for both business and pleasure.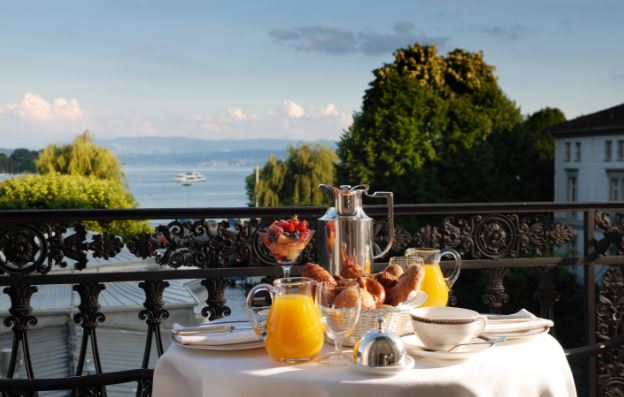 Baur au Lac – $895 per night
Located in Zurich, this beautiful hotel is everything sophisticated about travel. For more than 170-years, the same family has owned this classic and timeless resort, and it shows in all the personal details and luxury. It has its own park, and it overlooks the Alps. However, you can still walk to the most amazing shopping district in the city. It was built in 1844 but remodeled completely in 2014, making it one of the most upscale and high-end hotels in the area.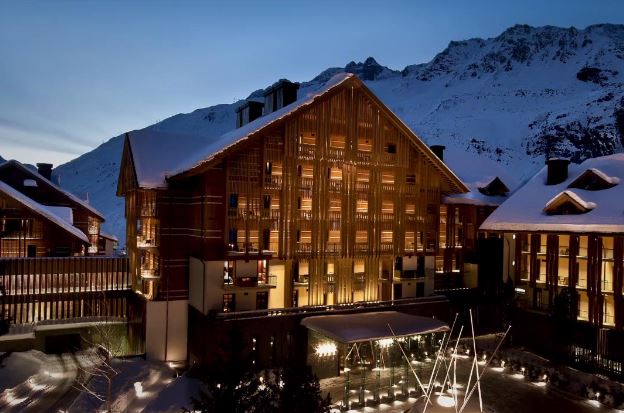 The Chedi Andermatt – $925 per night
Known for its classic luxury, this is a hotel with its own golf course and exceptional reputation. The average price per night is $925, but that is a price that rises and falls based on the time of year in which you stay. Located in Postfach 162, this luxury hotel has it all. It's quiet and refined, and it is well-known for its wellness programs. The hotel is everything you want in a luxury hotel from its state-of-the-art spa to its stylish lounge. There is an apres-ski bar, an upscale restaurant and the hotel is beautifully landscaped to fit into its natural surroundings.