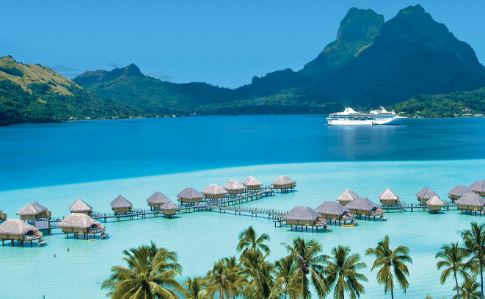 Completely synonymous with abundant luxury, Tahiti is one of those tropical locations you cannot help but fall in love with every time you see a photo. It's gorgeous, sophisticated and plain lovely. It's a top bucket-list destination for many of us, and it isn't exactly a mystery why so many people are in love with this gorgeous South Pacific location. We love and adore the fact that finding a luxury hotel here is about as easy as finding water in the ocean, and it makes booking a vacation simple. Of course, there is always that one hotel that's far better than the rest. Having never personally been – but planning on going as soon as our kids aren't 2-year-old twins – I can't tell you which is my personal preference. I can, however, tell you which hotels are rated the most luxurious and have managed to find their way onto my short list.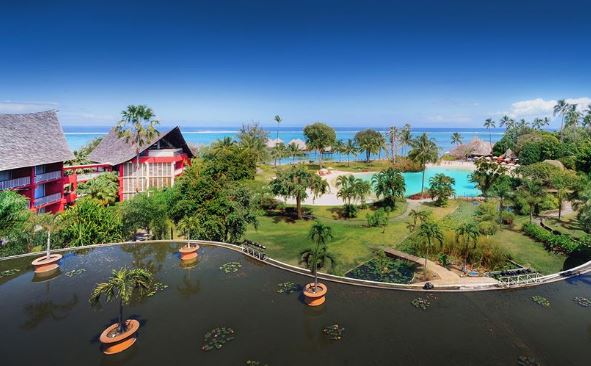 Le Meridien Tahiti – $310
It's known as one of the most amazing luxury resort families in the world, which means the Tahiti location should not surprise you with its luxury and abundance. The hotel was built in 1998 and features 138 luxury rooms with perfect ocean views. Two amazing restaurants grace the property, and the fact that there are 12 bungalows over the water makes this hotel one of the top Tahitian hotels. The fact that rooms are so affordable only makes it that much more appealing.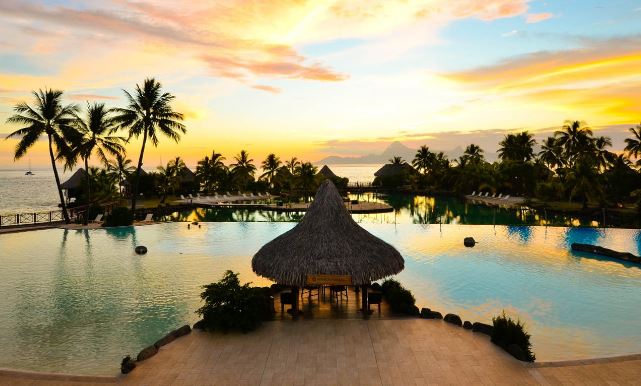 InterContinental Resort Tahiti – $330
Located right on the main island of Tahiti, this is a fan favorite. The InterContinental is gorgeous, and it's everything you might want in a hotel. There are 170 rooms facing the lagoons and gardens, and there are 60 suites that have panoramic views of the ocean. What's best about this hotel is that there are 32 bungalows that sit over the water like the gorgeous bungalows you see in photos. Moorea is an island only 12 miles away, and you can watch the sunset over the island every single night. With beautiful restaurants and amazing service, you will love it here.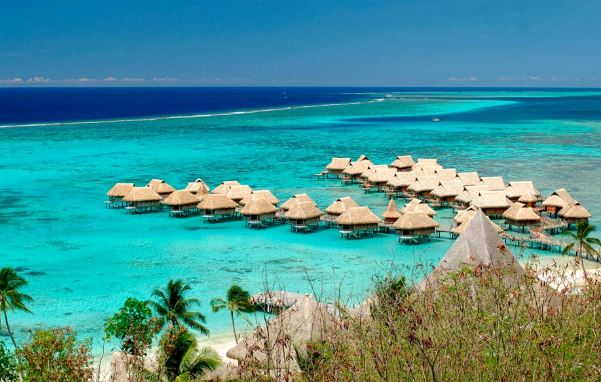 Sofitel Moorea la Ora Beach Resort – $400
To be truthful, Moorea is not on Tahiti. However, there are only four five and four-star resorts on Tahiti so we thought we would add in one that's 12 miles away and visible from Tahiti. The lagoon and white sand beaches are beautiful, but it's the backdrop of a gorgeous green mountain that makes you want to stop what you are doing and really take a deep breath. This beautiful resort has 113 rooms and another 114 bungalows that offer beautiful views and a bit more privacy.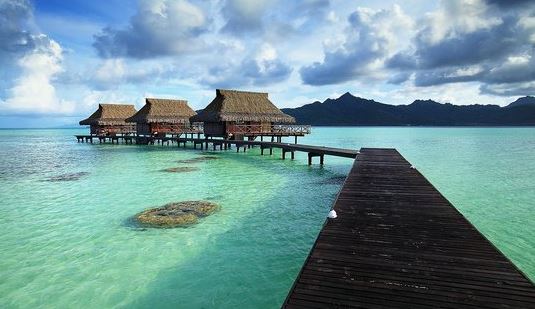 Vahine Island – $400
It's hard to find hotels in Tahiti since most of them are located on the surrounding islands, but this little 23-acre island is right by Tahiti and completely accessible. It's got over the water bungalows, suites and regular beach rooms. It's beautiful, it's private, and it's everything that you might want in an island. It overlooks Bora Bora, too, so there is something you can add to the appeal of this gorgeous little boutique hotel.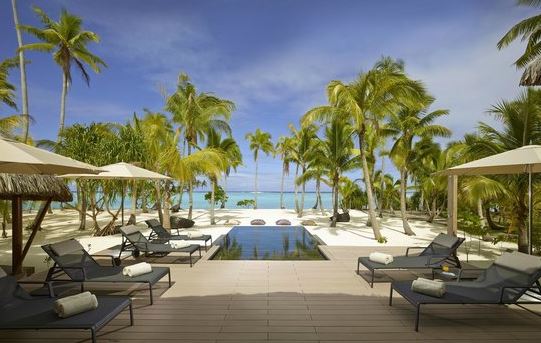 The Brando – $350
There are over a dozen villas here that sit right over Turtle Beach. There are another dozen that sit along the Mermaid Bay, and the sand here is whiter than it is anywhere else on the islands. With a plunge pool and a private villa, you have a choice of being a little bit more social with your choice of two restaurants on the island at the resort. Our favorite part is the beach bar and the infinity pool, but the bar facing the lagoon is pretty stunning in and of itself.