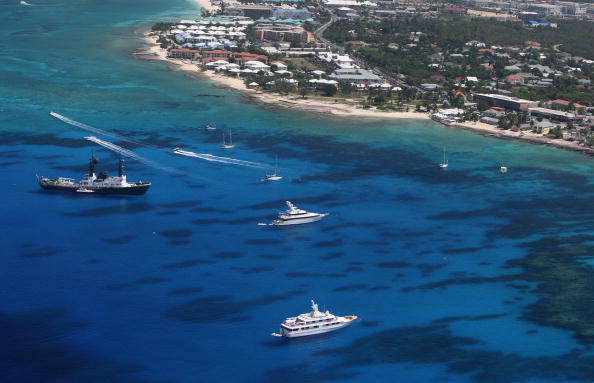 It's never easy to pinpoint which of the amazing all-inclusive resorts in the Caribbean is the most expensive. The resort that's most expensive in the fall might not be the most expensive when the summer travel season rolls around. Of course, the cost of one night in any all-inclusive depends on the number of people in your room, the type of room you choose, the package you choose and the time of year you travel. The most expensive all-inclusive resorts in the Caribbean might change from time to time, but these are usually the most expensive.
Palm Island Resort – $1,400 per night
This little all-inclusive is expensive because it sits on a private island in the middle of the Grenadines. It takes a long time to get here, several flights, and even a boat ride. There are only 43 rooms situated on 135 luxurious acres of virtually unspoiled Caribbean beauty, and it costs a lot to stay here. In fact, rooms start around $1,400 per night for double occupancy, and go up depending on your selections.
Jumby Bay – $1,898
In Antigua you will not find a more luxurious hotel. This one is so luxurious that it's difficult to find a room unless you book well in advance. This hotel features an all-inclusive package, but the all-inclusive offer does not come with your rate unless you request it specifically. With beautiful views and five-star service, it's a hotel that will quickly become your favorite.
Sheriva Villa Hotel – $1,910
Located in Anguilla, this lovely hotel is a luxury boutique hotel with an all-inclusive package that can be added onto your room rate. These gorgeous suites feature multiple pools, gorgeous views, and high-end service at every corner. If you have a tendency toward being in the most elite places in the world, you'll want to book a room here.
Amanyara – $2,059
The Amanyara resort is one of the most expensive in the Caribbean. This resort is found in the Turks & Caicos Islands, hidden seamlessly in an all natural environment with breathtaking views of the ocean and landscape. The walls are made of sliding glass so that you feel you are one with nature during your relaxing vacation.
Lighthouse Bay Resort – $2,490 per night
This is one of the most expensive rooms in the Caribbean. This resort is only accessible by helicopter. It has nine-suites on a private island and is surrounded by the brilliant blue sea waters of the Atlantic and Caribbean. This Barbuda resort is so exclusive that only a few people can stay here at a time.
(Photo by David Rogers/Getty Images)