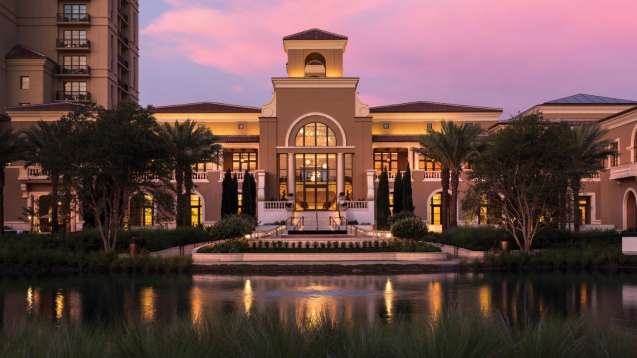 The Walt Disney World Resort in Orlando, Florida is now offering a welcome departure from the very Disney-themed hotels on the resort property. The brand new Four Seasons resort on Disney property features 980 gorgeous Florida acres of upscale amenities and high-end décor. That's not to say there aren't a few hidden Mickey and Minnie decorations hidden subtly throughout the resort's décor, but it's not overwhelming in the way some of the other Disney resorts are. By far the most upscale and tremendous Disney resort to date, this resort is a welcome change for guests not interested in being "Disney'd" out day in and day out.
If you choose to stay in the park view rooms from the fifth floor and up, you will get to see the nightly fireworks show at Walt Disney world from your private balcony. It's much more comfortable than fighting the crowds.   Located in the planned Golden Oak Community, the resort is nestled among some of the nicest homes in the area. Planned in 2010, Golden Oak is home to 400 single-family homes with prices starting at $1.8 million. There is a Tom Fazio golf course, the Four Seasons and plenty of other amenities.
The resort itself features 443 guest rooms, a miniature water park, a spa, a bar and five restaurants. The rooftop steakhouse offers views of the Disney resort and the fireworks each night. Families with children will love the welcome gifts they get upon arrival that include little tiaras and magic wands for little girls. There is an adults-only swimming pool with private cabanas, and there are plenty of upscale shops and options for families, including breakfast with some of Disney's most famous characters. However, this upscale resort is completely high-end from top to bottom. It is not a tourist attraction so much as it is your typical Four Seasons resort.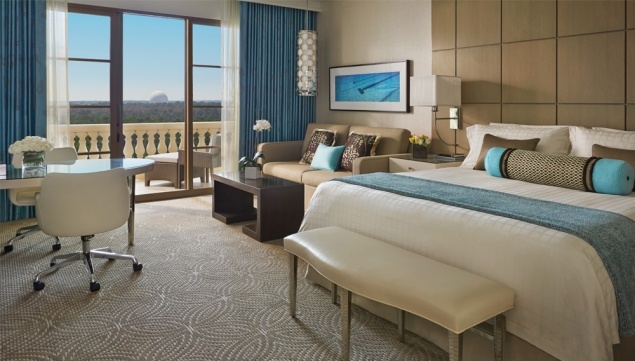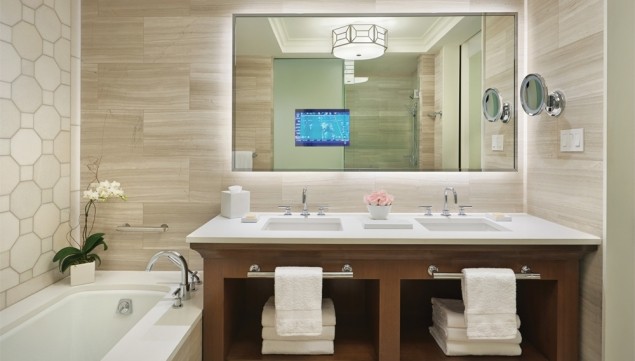 Photos by: Four Seasons