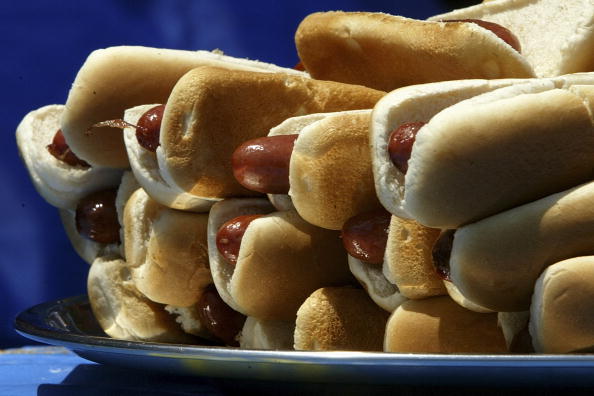 Hot dogs are a popular food among meat lovers; they're served at cookouts, concerts, and baseball games – and while a hot dog being served at a concert or sporting event can cost several dollars, hot dogs are usually fairly inexpensive. However, the world's most expensive hot dog, the Juuni Ban, costs $169, making the hot dog more expensive than most fancy meals.  Created by Seattle's Tokyo Dog food truck, the Juuni Ban is a 12 inch "smoked cheese bratwurst served on a brioche bun, with no mustard or relish," while mustard or relish are not served on the hot dog, there are other toppings that may be better suited for the high class hot dog. However, customers who want additional flavor on their Juuni Ban can chose from butter Teriyaki grilled onions, Maitake mushrooms, and a few other uncommon options.
According Tokyo Dog co-owner, Eugene Woo, creating the hot dog was a "brutal" process.  Woo, along with co-creators Samson Kwong and Rocky Weh, spent an entire year working on the hot dog, saying: "We wanted to not just throw a bunch of expensive ingredients on it…We just wanted a really awesome hot dog that people would love. It was a lot of research and trial and error." It appears that all of their hard work paid off because those lucky enough to experience the Juuni Ban have given it positive reviews. According to Woo, "Our buyers loved it. They think it's the best hot dog we've ever had…It's savory. It has fabulous flavors.  It's an amazing hot dog," he said. With its $169 price tag, the Juuni Ban now holds the Guinness Book's world record for the most expensive hot dog surpassing the previous $145.49 hot dog from California. Woo said that it was "fun" to break the record, also noting that the proceeds went to a good cause with "every single penny" being donated to the Red Cross.
While Woo acknowledges that no record can be held forever, for now he is enjoying Juuni Ban's historic place in the hot dog world.
(Photo by David Paul Morris/Getty Images)