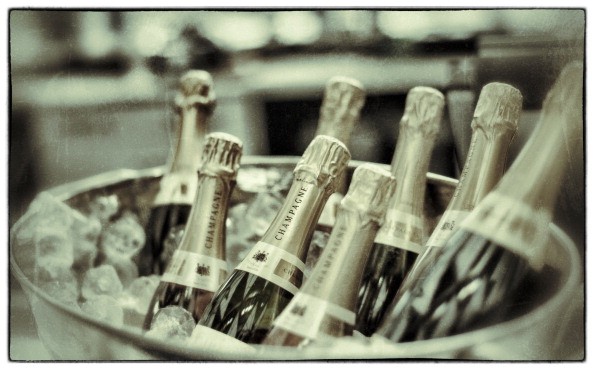 Every celebration calls for a bottle of champagne. The ambiance added to any special occasion by the popping cork of a bottle of champagne always seems to make the moment. When it's a particularly special occasion, most people splurge on a bottle more expensive than usual. Those who have deeper pockets might not think twice about spending a few hundred dollars a bottle, but even they don't typically buy the most expensive champagne in the world.
Krug Clos d'Ambonnay $2,701
This champagne is actually made with versions of Pinot Noir, a favorite mild red wine. The taste is fruitier and a bit drier than many other champagnes, but that doesn't detract from the taste or the quality. In fact, this bottle is one of the most expensive in the world. It's the only Champagne Blanc de Noirs on the list of most expensive wines in the world, with a selling price of almost $3000 a bottle.
Moet & Chandon Dom Perignon Charles and Diana $4,309
When this bottle of 1961 champagne was chosen as the official champagne of one of the most famous royal weddings in history, the value sky-rocketed. The 1961 vintage was chosen because it is Lady Diana Spencer's (now known as the late Princess Di) birth year. When she and Prince Charles wed in 1981, this bottle of champagne was served at the wedding, making it one of the most expensive bottles available.
Gout de Diamants, Taste of Diamonds $2.07 million
What makes a bottle of champagne worth more than $2 million? Since most people will never have the opportunity to taste a sip of this expensive champagne, the world might never know. However, this champagne was created in 2013 by a 29-year-old entrepreneur, Shammi Shinh, the founder of Prodiguer Brands. It's not the champagne itself that makes this bottle so expensive, however. Nor is it the massive Swarovski crystal in the middle of every bottle. In fact, it's a limited edition that's valued at more than $2 million. The limited edition bottle was created by Alexander Amosu.
The special edition bottle features a large diamond-shaped logo made of 18-carat white gold and a 19-carat flawless white diamond instead of a Swarovski crystal. This is what makes it the most expensive bottle of champagne in the world.
(Photo by Samir Hussein/Getty Images for Ascot Racecourse)