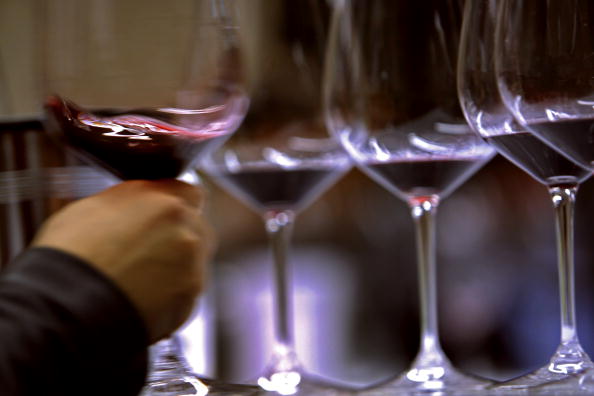 For many, the idea of spending more than $100 on a bottle of wine is ludicrous, but for others it's just a regular Tuesday. Wine is most definitely an acquired taste, and for those of us who have acquired it, it becomes something a little more. Finding the best bottle of wine is always a challenge wine lovers are willing to accept, but sometimes the cost of that bottle is a bit much. Read on to find out which five wines are the most expensive of all time.
1941 Inglenook Cabernet Sauvignon Napa Valley, $24,675
Now known as Rubicon, which is owned by Francis Ford Coppola, this is the single most expensive bottle of American made wine ever to sell. This bottle was sold in 2004 at auction, and in the past 10 years not a single bottle of American wine has topped its sales price. In fact, this wine is said to be such a good bottle that Coppola keeps an empty bottle above his fridge simply because it is one of the best he's ever had and the memory is one he'd like to keep forever.
1775 Sherry, $43,500
This bottle of wine, once owned by Thomas Jefferson, is etched with his initials. The former ambassador to France was keen on taking vacations to Bordeaux and Burgundy to find wine for his personal cellar, and the bottles that survived since have become some of the most expensive ever to sell in the history of the wine industry. His initials are on several bottles of wine on this list, as well as a bottle of wine that would have been far more expensive had it ever sold – unfortunately, it was broken at a wine dinner in New York City, where the owner of the bottle was able to fetch an astounding $225,000 in insurance money for the broken bottle.
1945 Jeroboam of Chateau Mouton-Rothschild, $310,700
If you're asking how this bottle is not listed as the most expensive, it's because it was a larger than normal bottle. Instead of being the standard 750ml, this bottle was much larger. The bottle of red sold for more than $300,000 in 2007, but broken down into standard sizes, the price per bottle ends up being only $51,783. The 1945 is considered one of the best vintages in history, which means you might want to get your hands on a bottle of this; but only if you intend to collect it.
1787 Chateau d'Yquem, $56,588
This bottle of white is the most expensive bottle of white wine ever sold. It was another bottle sold at a private auction with the initials of Thomas Jefferson etched onto the bottle. It's one of the most expensive bottles of wine ever sold, and strangely enough, it's one of three bottles in the five most expensive owned at one time by Thomas Jefferson himself.
1787 Chateau Lafite, $156,450
This bottle of Bordeaux is more than 200 years old, and it was sold in 1985. What makes this bottle's price so insane is the fact that it's not even good anymore. If opened – and we doubt that will ever happen – this bottle of wine would not be good for consumption. Bordeaux typically only lasts 50 years, which means this bottle is more than four lifetimes past its consumption date. However, it's been engraved with the initials TH.J., which is how buyers know it's from the private collection of Thomas Jefferson.
(Photo by David Silverman/Getty Images)