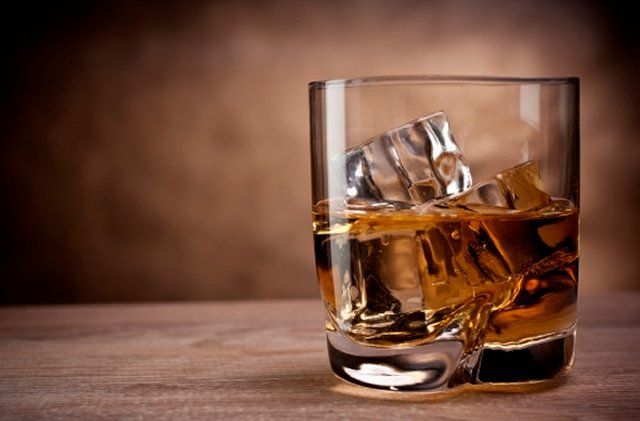 What is the most expensive whiskey in the world?
The most expensive whiskey in the world (until January 2014) was sold back in 2010 for $460,000 dollars. The whiskey was made by Macallan and was distilled back in 1946 during World War II. The Macallan brand broke their very own record topping the most expensive purchase price by more than $200,000 dollars. That's right, the most expensive whiskey was just recently sold in Hong Kong for $628,000 dollars.
What makes this particular whiskey the bomb? Lets start with the bottle. It is rumored that the bottle that holds this precious liquid took 17 craftsman over 50 hours to construct. Its not hard to take that as fact when you lay eyes on the bottle. It is nothing short of amazing, with its perfect lines and angles. Engraved on the crystal bottle is the coveted "M" that is quickly becoming extinct with each bottle of Macallan brand whiskey that is sold. Case in point, there were only four bottles crafted for this particular barrel of whiskey. Simply put, this whiskey is costs and arm and a leg because it is very rare.
The whiskey itself is a blend from seven different casks. All of the casks were blended perfectly over a timeframe of 2 years. That in and of itself doesn't sound very fantastic until you take into account that the casks were narrowed down from over two hundred thousand. The casks themselves were aged anywhere from 25 to an astonishing 75 years. The color of the whiskey is amber.
Over the years many a bottle of whiskey has been sold at prices that would make the middle class in society gasp for breath. Some of them were sold in fairly recent years at auctions, while others are still available for purchase today. There is something out there for everyone as this list will most definitely attest to.
1. Macallen 1946 – $460,000
This whiskey was mention earlier and was recently beat out by the same makers in January of this year. The facts surrounding this purchase are were already motioned and won't be rehashed now.
2. Glenfiddich Janet Sheed Roberts Reserve 1955 – $94,000
This whiskey was bottled in honor of William Grants daughter who passed away when she was 110 years old. Can you think of a better way to celebrate such a long life?
3. Macallan 1926 -$75,000
Macallan strikes again with one of 40 whiskeys that was barreled in 1926. It was bottled in 1986, and sold in 2005. This whiskey was concentrated (no water added) and is very strong.
4. Dalmore Sixty-two Single Highland Malt Scotch Matheson – $58,000
A unique blend of 4 casks, this was first 1942. Four bottles were all given different names corresponding to the Estate. Of The four containers the most expensive was named after Alexander Dalmore.
5. Glenfiddich 1937 -$20,000
This is one of The rarer collections of Glenfiddich. It was opened in 2001. It is said to taste of cedar, cloves, cinnamon and toffee.
6. Macallan 55 year old – $12,500
As the name suggests, this whiskey was aged for 5.5 decades. It was bottled in a unique Lalique Crystal Decanter reminiscent of a perfume bottle. It is rumored to have a spicy, yet citrus-like flavor.
7. 50 year old Dalmore – $11,000
This is a popular whiskey that is highly sought after. It was developed in 1920, bottled in 1978. The liquid is a deep amber color and tastes of citrus. There also tends to be a hint of spice and zest upon consuming.
8. Glenfarclas 1955 – $10, 878
This whiskey was bottled in honor of John Grant the man who started the family business. About 50 years later in 2005 it was bottled. The 110 bottles were sold out before they hit the market.
9. Macallan 1939 – $10,125
This whiskey is not as popular as the other Macallans on this list, but will still fetch a pretty penny. You can still find a bottle of this if you look hard enough. Anyone should consider themselves lucky to have a sip.
10. Chivas Regal Royale Salute 50 year old – $10,000
When Queen Elizabeth the throne in 2002 this whiskey was barreled. Fifty years later it was bottled to celebrate her rise to the throne.