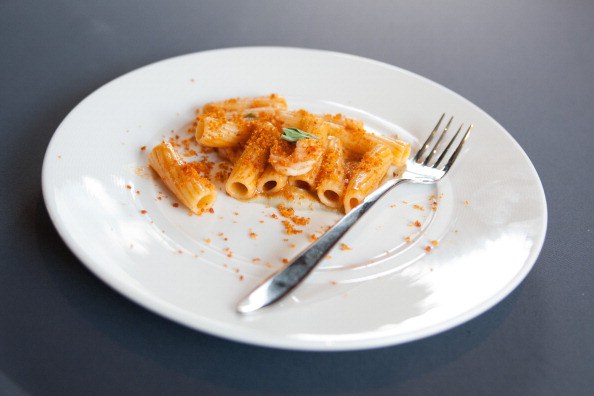 Famous for its Italian-American cuisine, Olive Garden currently has more than 800 restaurants around the world. Founded in 1982, the casual dining restaurant is a subsidiary of Darden Restaurants Inc. which also operates other popular restaurant chains such as  Long Horn Steakhouse, Bahama Breeze, and Seasons 52.  Over the years, Olive Garden has become the largest chain of Italian themed restaurants of it's kind, and in 2010 the company made $3.3 billion in sales – crushing it's closest competitor, Carrabbas Italian Grill, which earned only $650.5 million.  Although Olive Garden has no problem generating sales, the restaurant provides its costumers with reasonable prices and is Darden Restaurants' most valuable oriented chain. While the atmosphere at Olive Garden allows costumers to feel that they are being treated to an authentic Italian experience, the menu prices allow people to actually enjoy that experience without having to worry about overspending.  Here is a list of the most expensive items on the Olive Garden menu.
5. Chicken Abruzzi $15.49
This dish is part of Olive Garden's lighter fare menu which contains a menu of items for those seeking healthier options.  The Chicken Abruzzi is made up of grilled chicken breast smothered in a broth made of cannellini beans, fresh kale and garden vegetables.
4. Tour of Italy $16.99
This classic Olive Garden dish combines three favorite menu items into one dish.  The Tour of Italy consists of chicken parmesan, Fettuccine Alfredo, and lasagna; allowing costumers to experience some of the restaurants most popular items.
3. Salmon Bruschetta $18.99
The delightfully colorful Salmon Bruschetta combines some seafood favorites to make a tasty meal.  This dish is made from a piece grilled salmon topped with bruschetta tomatoes, basil pesto, and served on seafood risotto with grilled shrimp.
2. Steak Toscano $19.99
This 12 oz. New York strip steak is topped with Italian herbs and extra-virgin olive oil and served with garlic parmesan mashed potatoes.
1. Porta Vita Bianco (bottle-white wine) $36.00
This bottle of white wine is part of Olive Garden's signature wine collection which was introduced in 2012.   Porta Vita Bianco contains a variety of fruity flavors that leave its drinkers with a smooth and satisfying taste.
(Photo by Timothy Hiatt/Getty Images for Waldorf Astoria Chicago)