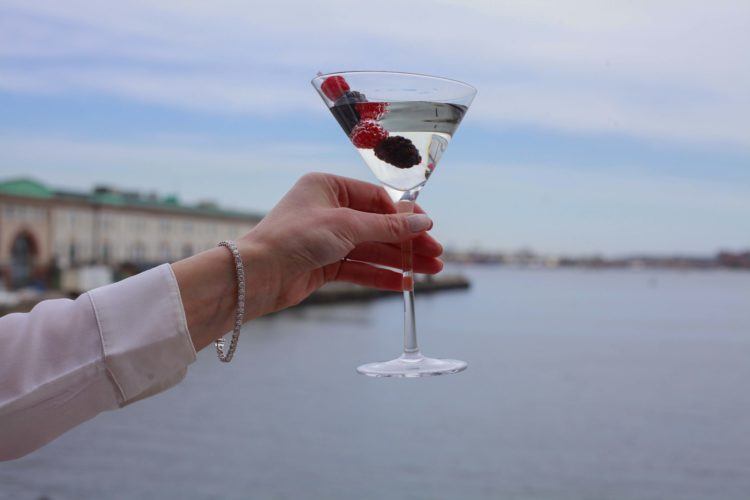 Boston has countless options for Mother's Day brunch this year, but nobody will do it better than Del Frisco's Double Eagle Steak house located at 250 Northern Ave. in Boston's Seaport District. While many siblings will splurge for the seafood plateau (make sure to order lobster with it) to show their appreciation for Mom, only the truly elite will spring for the $10,000 Mother's Day martini.
The $10,000 martini is made with Elit Vodka's pristine water series: Andean edition, but it's a 8.5 carat, 14k white gold tennis bracelet from Long's Signature Collection that really commands the hefty price tag. We were fortunate enough to score some exclusive photographs of the martini, and needless to say I think any mother lucky enough to receive this gift will need the tasty cocktail to contain her excitement.
I was told that quantities are limited, and you must order the drink ahead of your reservation to ensure that the bracelet is delivered in time for the presentation at the table. Just throw it on your Amex Black Card and consider your Mother's Day shopping done.