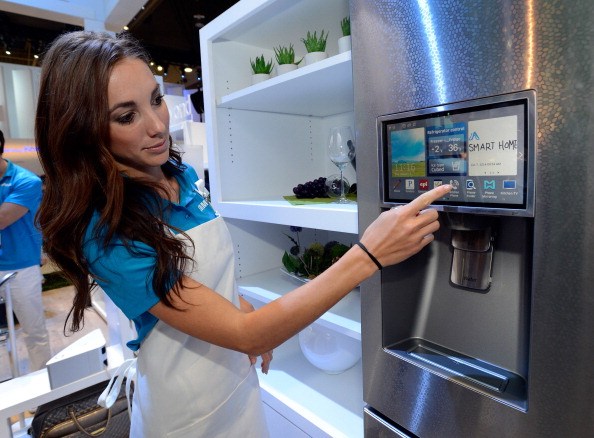 Sears is not a high-end department store, but it is known to have a few expensive products on the market. Over the years, the store has featured some very expensive appliances that may or may not have been very popular buys at the popular retail chain. However, that doesn't change the fact that they are some of the most expensive products ever sold by Sears.
AO Smith Natural Gas Water Heater — $64,563
This is the most expensive appliance ever sold by Sears. This massive hot water heater is a product that's designed for use in a commercial location, not just your everyday household. This heater is only slightly more expensive than other ones in the same size range, but it's still the most expensive.
Electrolux ICON Professional Series Kitchen Suite — $12,400
This bundle comes with a dishwasher, fridge, double ovens, range and microwave oven and costs a staggering $12,400. This is not a bad price when you consider the fact that it does come with several pieces, but most people who shop at Sears are looking to buy appliances for their entire kitchen for less than half that price – including a washer and dryer.
Mitsubishi 36,000 Air Conditioner — $9312
This wall unit air conditioner is the most expensive air conditioner ever sold at Sears. It's designed to cool an entire house while saving energy and providing comfort for families. It's also one of the most popular and most high-end of its kind. You can buy it other places than Sears, but it's one of this retailer's most expensive items.
Jenn-Air French Door Refrigerator — $6,000
This fridge is so expensive to purchase you have to call the store for the price. It's one of the most expensive items ever sold at Sears in terms of appliances. This is not even a commercial product, which tends to always come in a bit more expensive than regular products.
Samsung High-Efficiency Washer/Dryer Combo — $2,999.98
This combination set is what every homeowner wants to own. However, it is one of the most expensive products ever sold at Sears. These appliances are bundled together, which actually helps buyers save as they are a bit more expensive when purchased separately. They're high-end, efficient and will save homeowners on their utility costs.
(Photo by David Becker/Getty Images)