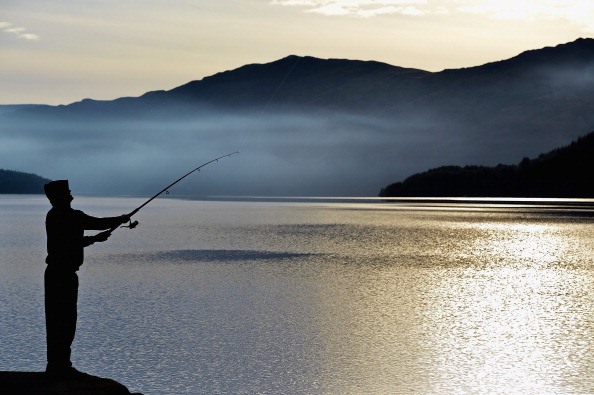 A fishing rod might be a stick that you insert into the water in an effort to find enjoyment catching fish. However, that doesn't mean it comes cheap. While standard fishing rods can be purchased locally and exceptionally inexpensively, many of the best fishing rods on the market are costly. They are handcrafted, luxurious and they cost a lot more than many people realize. These five are the most expensive fishing rods on the market.
Fine Bamboo Oyster Rods – $4,600
These rods are handcrafted and cut specially from a piece of bamboo upon request. You cannot just pick one up. You have to order it and wait while it is created from scratch. The handle is engraved and even comes with the option of a 24-carat gold inlay – though this costs so much extra that the company doesn't even offer the price unless you place a deposit on a rod and then request a price for the gold inlay. This rod starts at $4,600 and goes up with each personalized detail you request.
Helios 2 – $795
This rod starts at $795 and goes up in price depending on the size and type you choose. You can opt for a fly-fishing rod, a freshwater rod and even a saltwater rod. The company also creates a rod that can go from fresh to salt water without any damage.
Crowder Rods – $530
These rods start out at $530 and grow progressively more expensive as you continue to add features, length and other items to the rod. They're designed for both fresh and salt water fishing, depending on which rod you choose. When you start adding accessories, the price can increase significantly into the thousands for just one rod.
Daiwa Rods –  $500
They're not the most expensive rods on the market, but they can come awfully close to it based on the features you choose. The least expensive and flashy starts at $500, but can end up in the thousands once you start changing the length and properties of the rod. It's a great rod to have for saltwater fishing, if that's your choice.
Satiga G Deep Drop Rod – $445
This fishing rod is another of the most expensive on the market. This rod is designed to make fishing easy with a 100-25 line weight and a length of 5 feet 6 inches. It's made of quality materials that will not easily tarnish, rust or disintegrate over time.
(Photo by Jeff J Mitchell/Getty Images)