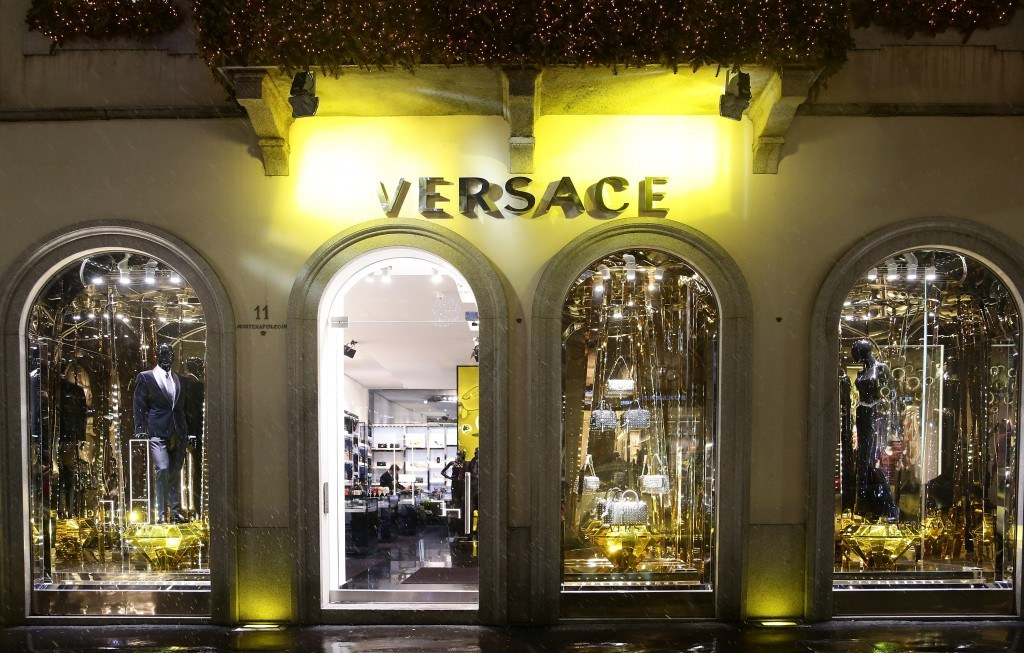 Gianni Versace S.p.A., usually referred to as simply Versace, is an Italian fashion company and trade name founded by Gianni Versace in 1978, when the first Versace boutique was opened in Milan's Via della Spiga. In 1994, the brand gained widespread international coverage due to the black Versace dress worn by Elizabeth Hurley–referred to at the time as "That Dress"–which is said to perhaps be Versace's best-known creation. After the death of Gianni Versace in 1997, his sister Donatella Versace, formerly vice-president, took over as creative director, while his older brother Santo Versace became CEO. In 2000, the green Versace dress worn by Jennifer Lopez to the 42nd Annual Grammy Awards also gained a lot of media attention and was voted the fifth most iconic dress of all time in 2008 in a Daily Telegraph poll. In February of this year, The Blackstone Group purchased a 20 percent stake in the company for more than $261 million. Headquartered in Milan, Italy, Versace–which has more than 80 boutiques operating worldwide–reported a revenue of more than $596 million last year. Read on for a list of the most expensive Versace shirts on the market today.
Men's Digital Barocco T-Shirt/Cotton Versace T-Shirt/Abstract Jacquard Shirt – $895
These three men's shirts make the bottom of the list with a price tag of $895 each. The Digital Barocco T-Shirt features "a signature Versace baroque inspired print in the middle that contrasts nicely with the black and white zebra motif;" the Cotton Versace T-Shirt is a simple black t-shirt featuring the Versace name three times across the chest; and the Abstract Jacquard Shirt is a casual, yet striking, long-sleeve shirt featuring a red abstract digital Indiano print.
Women's Embellished Medusa-Head T-Shirt – $925
The most expensive women's Versace shirt on the market today is this Embellished Medusa-Head T-Shirt with a luxury price tag of $925. The shirt–available in pink, black, or brilliant white–features an "iconic Medusa-head center" studded with gold detail and a detailed neckline making this shirt "a statement Versace piece." Available in five sizes, this shirt is a "stand-out urban classic."
Men's New Iconic Print Silk Shirt – $1,295
Definitely one of the most eye-catching shirts on this list, the $1,295 men's New Iconic Print Silk Shirt is a gold and black button-down dripping with luxury. Featuring one of Versace's new iconic prints, "this shirt is a stand out option" that expresses a casually refined look able to be worn with "sleek tailoring and some high-top sneakers of the season" and "polished loafers when the evening comes." The shirt is available in eight sizes.
Men's Digital Barocco Silk Shirt/Print Shirt – $1,325
These two dazzling men's button-down shirts are sure to attract attention. With a four-figure price tag of $1,325, the purple, blue, and black Digital Barocco Silk Shirt adds "some fantasy to your off-duty day or evening looks with this colorful silk shirt" featuring "one of Versace's key prints of the season," while the black, white, and gold Digital Barocco Print Shirt features a new "highly graphic" digital barocco print.
Men's Indian Print Button-Down/Rich Printed Silk Shirt – $1,550
The most expensive Versace shirts on the market are these too luxuriously appealing men's button-downs with a $1,550 price tag. The Indian Print Button-Down "makes avante-garde dressing easy" featuring a colorful Native American inspired FW Runway print complete with accented gold and feathers, while the Rich Printed Silk Shirt is the ultimate luxury shirt with a "refined and relaxed appeal" featuring a print covered in cars, rims, gold, watches, jewelry, and other luxury items.
Photo by Vittorio Zunino Celotto/Getty Images