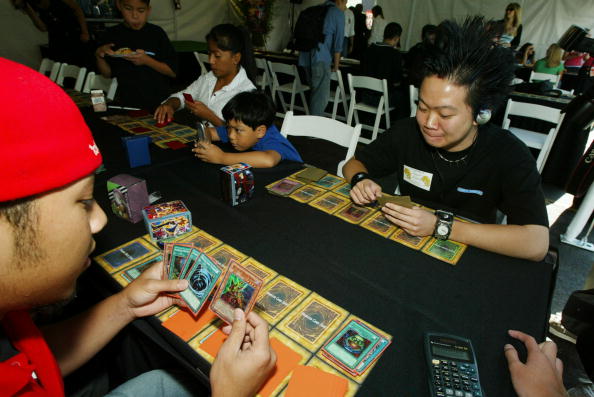 As far as collectors cards go, Yu-Gi-Oh is a pretty popular one.  The first cards were introduced in 1998, though the trading cards did not start to gain popularly until almost 2002. Then it was a card game based on the animated series Magic & Wizards. Anyone who cares for the series – or just the collection of the series – might wonder whether or not their cards are worth a lot of money. As reference, these are the most expensive Yu-Gi-Oh cards around.
Cyber Stein, $4000
This card is worth so much because it is only one of seven of its kind. This card allows players to go from Unlimited to Forbidden without any stops. The cards that come before the Cyber Stein include the Time Seal, Victory Dragon and Chaos Sorcerer. The ones that immediately follow it include the Substitoad, Temple of the King and Strike Fighter Dark.
Gold Sarcophagus Pharoh's Tour Edition, $2195
This is a spell card. The instruction on the card reads, "Select and remove from play 1 card in your deck. During your second standby phase after this card's activation, add the removed card to your hand." For players, this is a golden card that means big things for the game.
Des Volstgalph, $1900
This expensive card destroys the monster of any opponent during battle, sending it directly to the cemetery. It also causes 500 points of damage to the Life Points of the player's competitor, and the ATK of this card can be increased by 200 points in two ways. The first is through the activation of a Normal spell card. The second is through the activation of a quick play spell card. What makes this card so valuable is the fact that it has a dragon on it that can wipe out any opponent's monsters as well as provide 500 points damage.
(Photo by Kevin Winter/Getty Images)