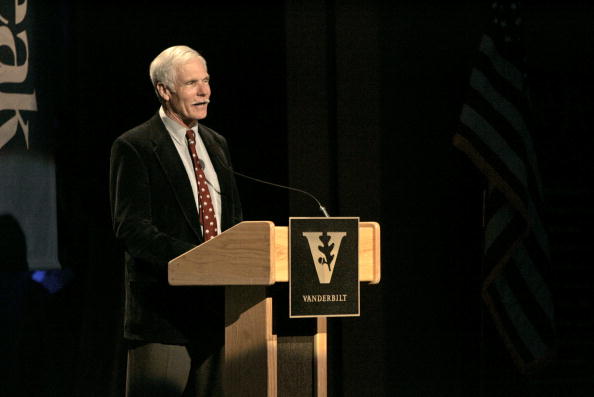 Cost of a higher education isn't what it used to be. But if you thought that just going to a state school or community college might be expensive, just take a look at what these most expensive college degrees will set a person back. We always thought the saying went, "It's not what you know, but who you know?" Seems like these degrees squash that notion.
5. St. John's College – Master of Liberal Arts, $308,392
A private liberal arts school in Annapolis, Maryland, St. John's College might be small, but apparently having a higher degree from the school packs some serious punch. For a cost of $308,392, a student can obtain a master's in the school's specialty to further their career.
4. Trinity College – Public Policy and Law, $308,490
Located in Hartford, Connecticut, Trinity College has the distinction as being the oldest post-secondary school in Connecticut not named Yale. With a gorgeous campus and a small class size, the college offers students a chance to get a Public Policy and Law degree for a cool $308,490.
3. Columbia University – MBA, $317,030
The oldest university in New York—as it was founded in 1754—Columbia University carries quite the esteem for anyone who has it on their resume. So for anyone who might have achieved the Master's program while there, they're more than likely to get any job they want. It comes with a price, though, as it will set someone back $317,030—which will put them in the company of three U.S. Presidents—so it might be worth it.
2. Vanderbilt University – Law, $375,620
As someone whose family lives in Nashville, I just got a heck of lot more respect for those I know who went to Vanderbilt's Law School—because it is prestigious. Accepting just 12 percent of applicants each year for the highly selective program, it's no wonder students are willing to pay so much money for a Law degree from the great school.
1. Sarah Lawrence College – History and Law, $402, 962
Just becoming coed in 1968 after being founded in 1926 as a women's college, Sarah Lawrence College in Bronxville, New York not only has one of the highest amounts of total student fees, but also a program that serves as the most expensive in the entire country. It's selective to get in, so hopefully something that's worthwhile for those who go for it.
Photo by Rusty Russell/Getty Images