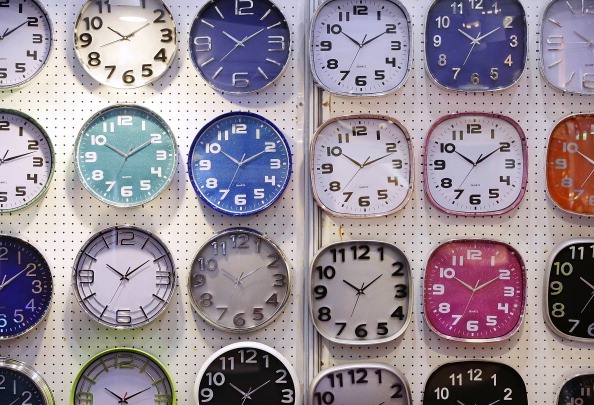 Clocks don't really strike many people as expensive items, and generally they are not. Most clocks can be purchased at a home retail store for only a few dollars, and even the nicest ones aren't overly expensive. However, some clocks are far more expensive than you could ever imagine. What makes these time pieces so valuable is a combination of factors that might include age, history and materials used.  Here are the most expensive clocks in the world.
Mudge Green Clock – $1.2 million
From 1776 to 1779, Thomas Mudge worked to create this interesting clock. The exquisite attention to detail is unquestionably detailed, and it's part of the reason this clock is so expensive. Mudge was one of the best clock makers in the world when he was alive, and his creations prove it.
F.D.R. Cartier Victory Clock – $1.6 million
Famed jeweler Cartier is no stranger to creating expensive items, but this particular clock is a special one. It was created by Cartier in 1938 for President Franklin D. Roosevelt. When Sotheby's auctioned the clock in 2007, it set a record as the most expensive Cartier clock ever sold when it sold for a staggering $1.6 million.
Thomas Tompion Clock – $2.1 million
Clocks by the famed designer Thomas Tompion were all created in the late 1600s and early 1700s, which is part of the reason they are so valuable. This particular clock is on record as the third most expensive clock in the world, though many of his existing clocks are still in existence and worth a lot of money even in the current market.
Magpie's Treasure Nest Clock – $2.3 million
This particular clock was designed by famed watch designer Philippe Patek. When this clock went on the auction block at Sotheby's in 2013, it was expected to bring in a total of $330,000, which was an expensive price. However, four bidders continued to drive up the price of the clock until it reached a record sales price of $2.3 million.
The Duc D'Orleans Sympathtique Clock – $6.8 million
This clock was made many, many years ago by a famed designer by the name of Abraham-Louis Breguet. The clock is worth more than $6.8 million, and it's the most valuable clock in the world. It was created in 1795 and is still in near perfect condition, which is often unheard of in artifacts of this age.
(Photo by Jessica Hromas/Getty Images)