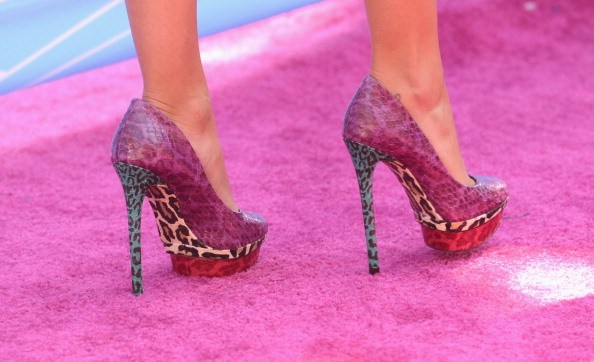 Celebrities are known for their fame and excessive wealth. While it certainly isn't uncommon for celebrities to spend more on fashion, homes, vacations and accessories than the average person, some of the splurges made by celebrities are downright excessive. Spending hundreds of thousands of dollars on vehicles or jewels doesn't seem out of character, but some of the things celebrities purchase seem questionable.
A Fire Brigade
George Lucas is the mastermind behind the Star Wars movie franchise, and that has earned him more money than most people could ever count. He used some of that money to purchase a $100 million ranch in California that he named Skywalker. However, instead of installing a security system and a few strategically planted security signs in the lawn, the Star Wars mastermind bought a fire department to protect his estate. He purchased 12 full-time fire fighters and 2 fire trucks to keep constant watch on his estate.
Balenciaga Leggings
There's a big debate about whether or not leggings are actually pants. However, many of the women involved in the debate spend only a few dollars on leggings before they argue over whether or not they're appropriate everyday wear or meant for the home. Beyonce, on the other hand, spend $100,000 on a pair of leggings straight off the runway from famed designer Balenciaga. Don't worry, though; they're gold.
Cell Phone Covers
The latest and greatest iPhone covers set most of us back a hundred dollars or so, which always seems a bit ridiculous for a cover. However, Victoria Beckham, formerly Posh Spice, spent more on a phone cover than many people spend on a car. She bought a $35,998 gold plated, 24-carat cover from Stuart Hughes. Hopefully this exceptionally expensive cell phone cover fits any phone ever created, because she's bound to upgrade a few times a year the way cell phones are introduced these days.
(Photo by Jason Merritt/Getty Images)