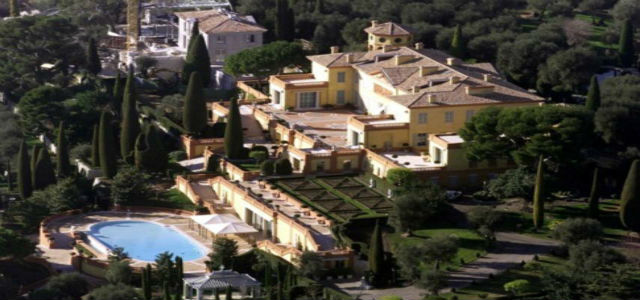 With billions of dollars in the bank, it only makes sense that the richest men and women in the world would spend more than most on their homes. You might expect the world's billionaires to have the largest, most beautiful, most expensive homes in cities such as Paris and New York, and many do. However, the sheer amount of money these homes are worth never fails to amaze. Billionaires own the largest, most expensive homes in the world. So expensive and elaborate that millionaires can't even afford to live in them.
India
For most people, spending tens of millions of dollars on a home is extravagant – even for some of the world's richest people. For billionaire Mukesh Ambani, whose net worth is approximately $21.5 billion, having a home that costs millions isn't enough. His 27-story, 400,000 square foot house in Mumbai cost $1 billion to construct. It's situated in the heart of the city, features three helipads, six levels of underground parking and 600 staff members to keep the house running smoothly.
France
Located in France, this 20-acre estate is owned by billionaire Lily Safra, whose net worth is $1.2 billion. The large, stately home was constructed by King Leopold II as a number of separate residences for his many mistresses during his rule. Villa Leopolda features several levels, tens of thousands of square feet and a large swimming pool all situated directly on the water.
The Hamptons
The Hamptons are a hotspot for the rich and famous, but there is no home in the Hamptons as luxurious and expensive as the one owned by billionaire Ira Rennert, whose net worth is $6.5 billion. This stately home sits on the water in Sagaponack. It features 29 bedrooms, 39 bathrooms, 3 pools and its own on-site power plant. It's worth a whopping $248 million.
Photo Source: Forbes