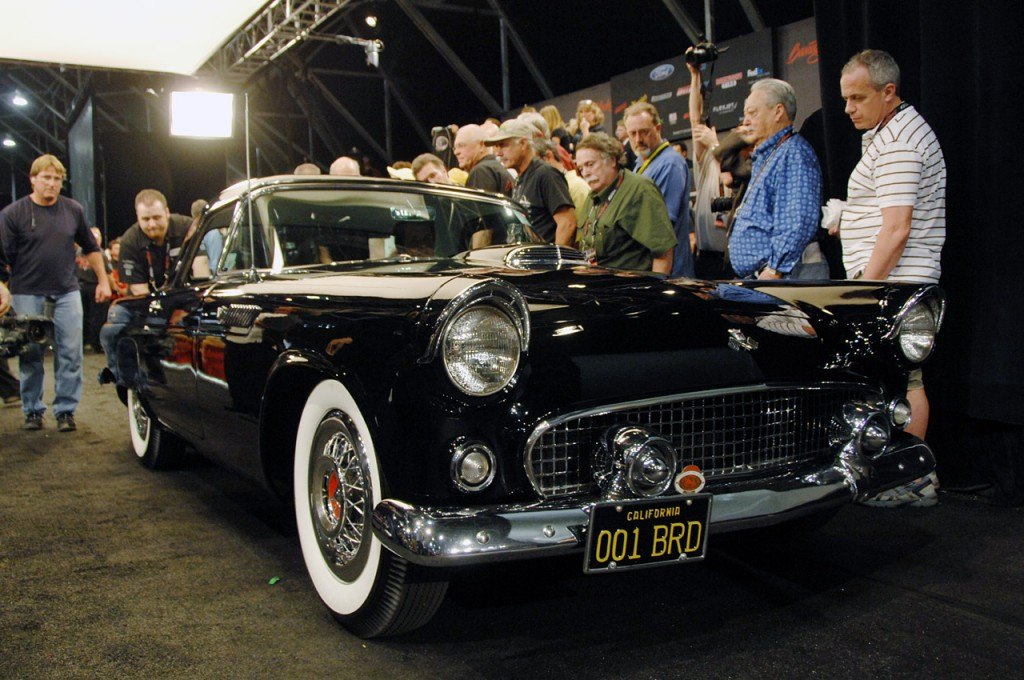 The first generation of the famous Ford Thunderbird was a two-seat convertible manufactured by Ford Motor Company over the course of three production years–1955, 1956, and 1957. The Ford Thunderbird, or "T-Bird," was the first two-seat Ford model since 1938 and was developed around the same time as the Chevrolet Corvette.
Designed by Frank Hershey and unveiled at the Detroit Auto Show in 1954, the first generation Ford Thunderbird was the very first American personal luxury car of its kind and created an entirely new automotive market separate from the rival European sports car imports, focusing more on comfort than speed. A huge success, Ford Motor Company sold over 16,000 Thunderbirds in 1955.
The world's rarest and most valuable first generation Ford Thunderbird happens to be the very first model ever produced. This 1955 Ford Thunderbird Convertible "Production #1" was put up for auction at the Barrett-Jackson Classic Car Auction in Scottsdale, Arizona in 2009 and sold for $660,000.
Manufactured at the Michigan factory on September 9, 1954, the 1955 "Production #1" Thunderbird was restored to completely original condition only ten years after its purchase by George Watts and has remained in mint condition ever since. Powered by a 292 cubic-inch "Y" block V8 engine–which gets 18 miles per gallon–and automatic transmission, this raven black Thunderbird with black and white leather interior was also the first model to undergo instrumental testing in that year's October issue of Sports Illustrated magazine.
According to Ford Motor Company, which confirmed the car's unique status in 1966, this particular Ford Thunderbird is the most valuable T-Bird in existence. The 3,250-pound vehicle features a Fordomatic tranmission, power steering, windows, and seats, a telescoping steering wheel, and a tachometer.
This car has been featured in magazines, books, and television shows and has made a number of special appearances at various museums and special events–including the 1984 Summer Olympics in Los Angeles, California. The "Production #1" T-Bird has also been pictured with Ford executives and automotive celebrities including Carroll Shelby and Jay Leno.
Scroll down for more photos of the "Production #1" Thunderbird from the 2009 auction and a video featuring a classic 1955 Ford Thunderbird Roadster.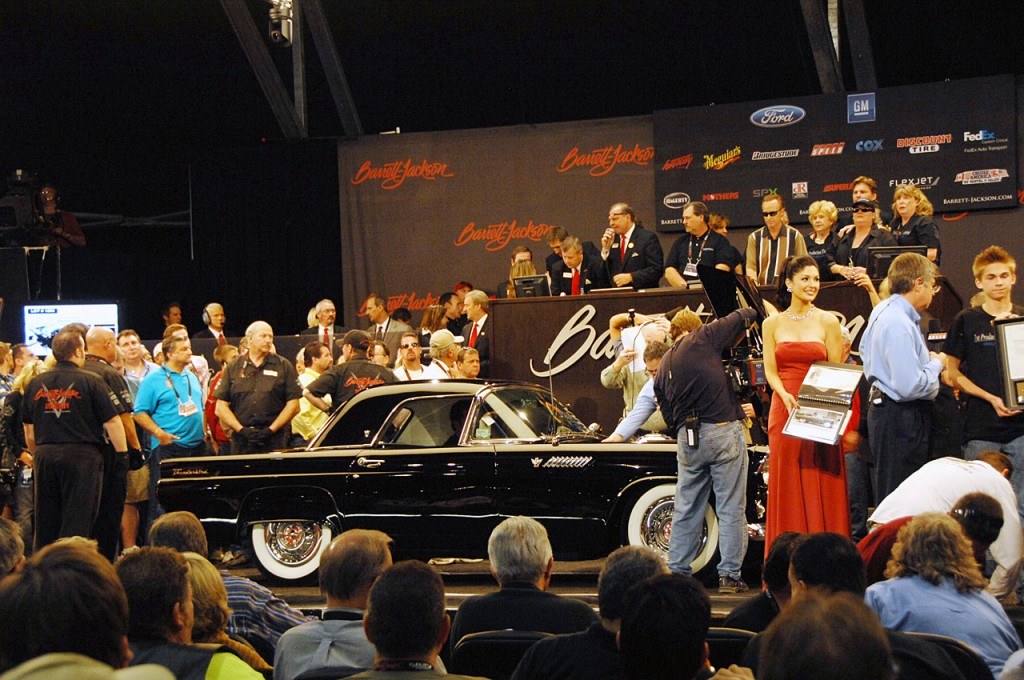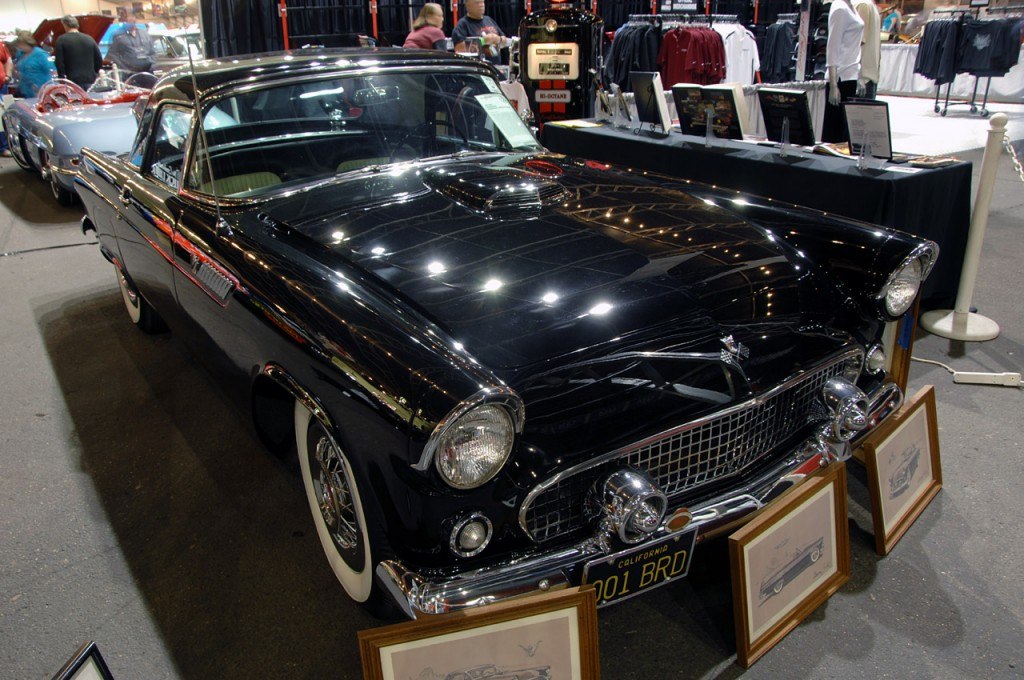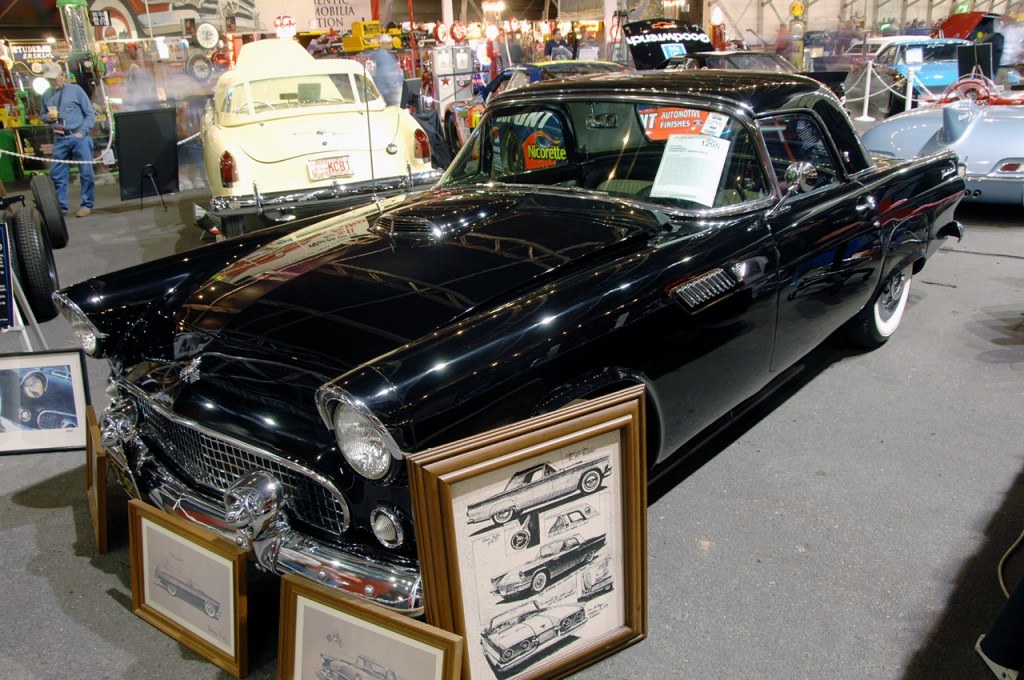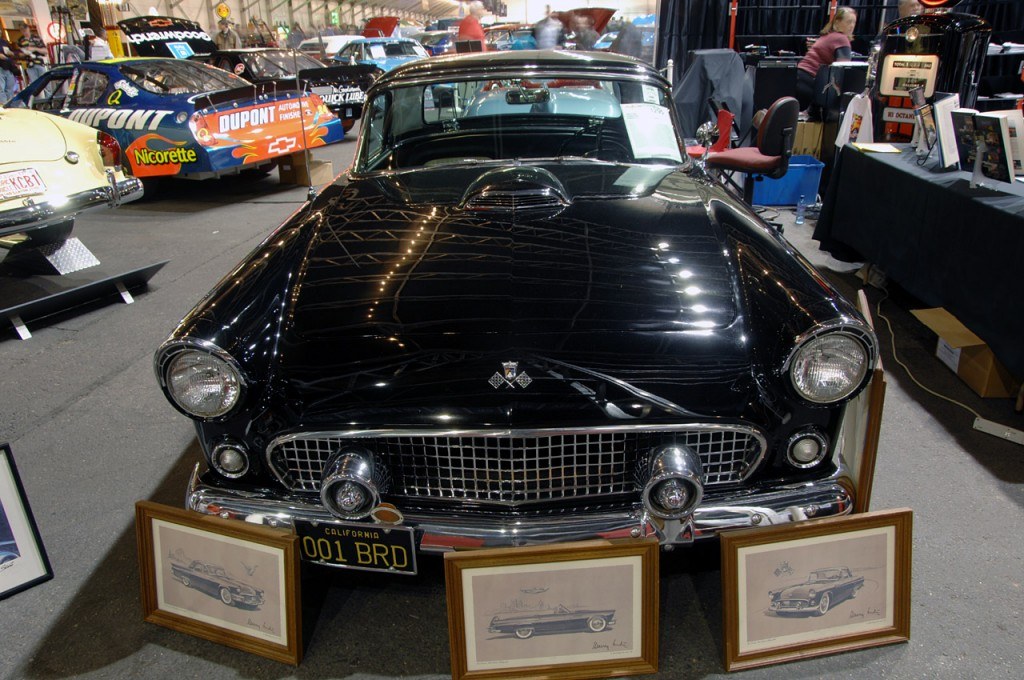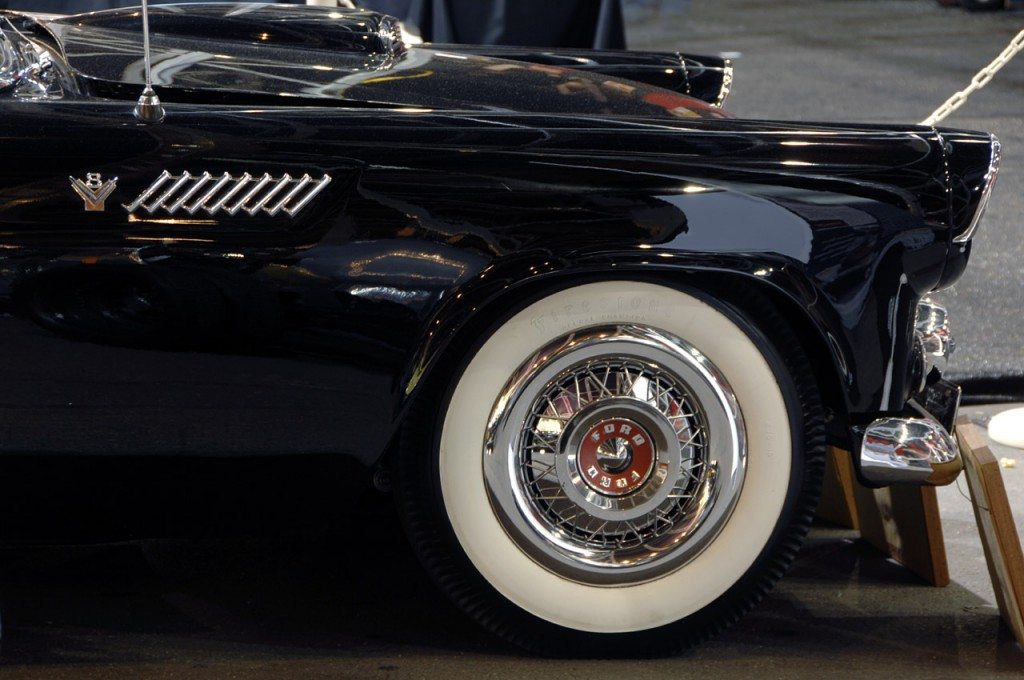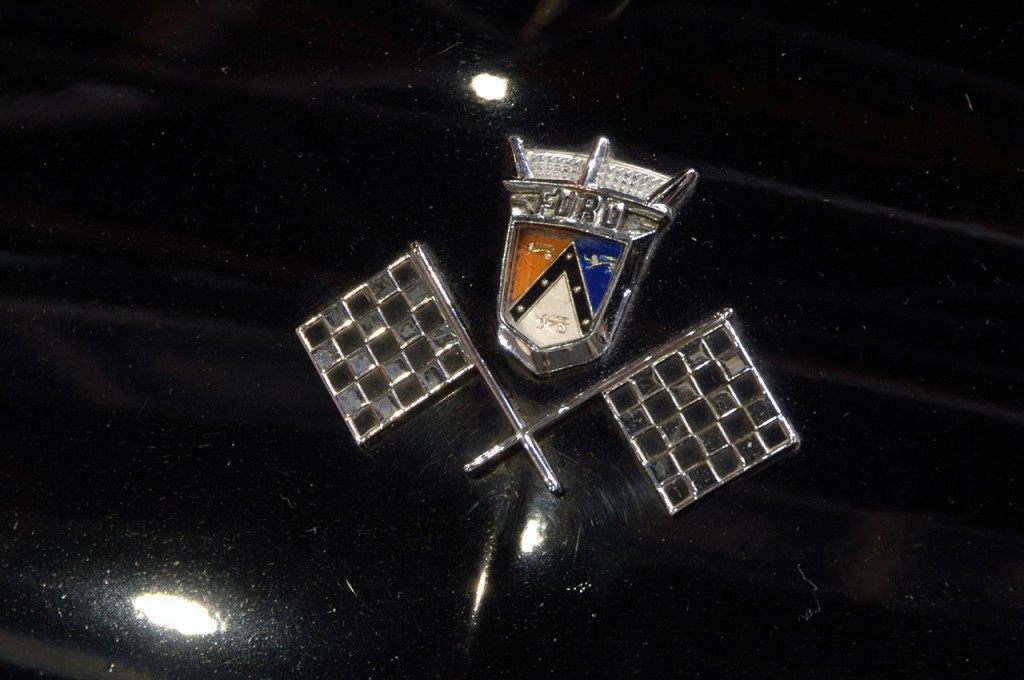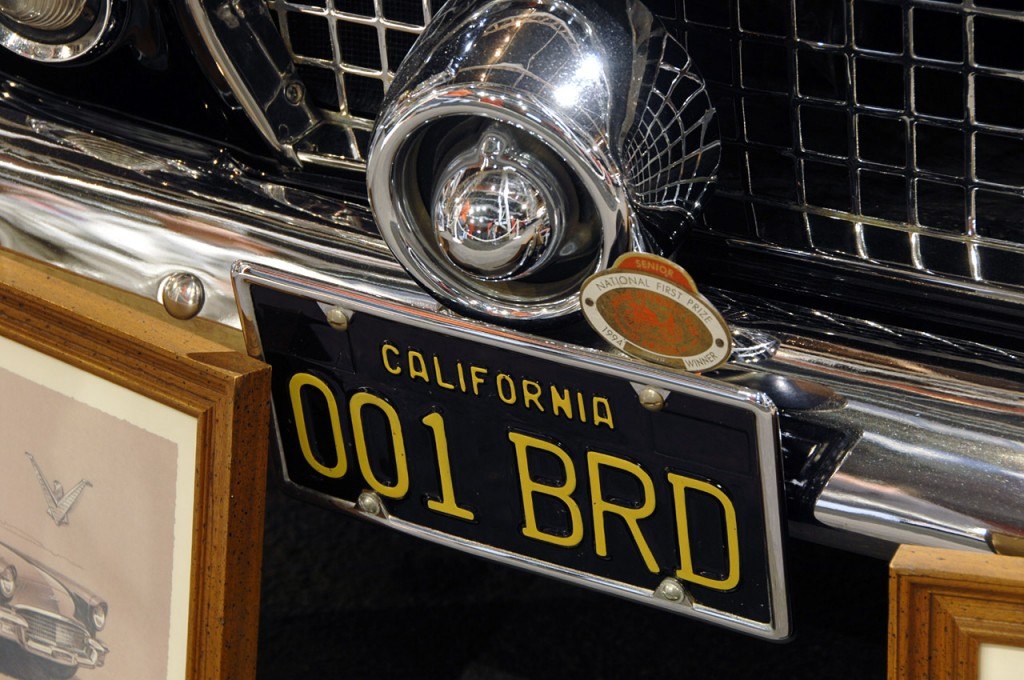 Photos by Drew Phillips/Drew Phillips Photography/Weblogs, Inc.
Video by Saabkyle04/YouTube.com