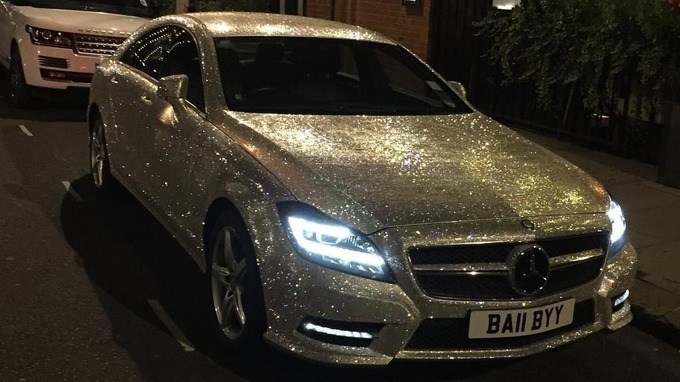 Some people just love over-the-top expensive items that feature over-the-top expensive decorum, and a Mercedes-Benz for sale on eBay is no exception to the rule of indulgence. What's even more interesting about this car is the fact that the owner of the vehicle is selling it for a good cause – which just goes to show that even extremists are do-gooders.
Daria Radionova bought herself a Mercedes CLS350 for just over $63,000. For her 21st birthday two weeks ago, the European student decided to spend just over $44,000 to have more than 1 million Swarovski crystals placed all over her car, turning it into the most blinged-out, shiny, sparkly vehicle in the world (somewhere Paris Hilton is wondering why she never thought to do this). She's been driving her newly bejeweled Mercedes for almost two weeks, but she's decided to sell the car on an eBay auction for just under $114,000 (starting bid). The vehicle has 57,000 miles.
Why is this young student selling the vehicle she spent so much money on? Because the Manchester Dogs Home burnt down recently, and she's decided she'd like to raise money for the home so that they can rebuild.
"I wanted to have something unique and do something special. Everywhere I go people stop to have a look at it. It gets lots of attention from people walking by and in cars. Sometimes I think they might crash. The auction ends next Thursday (the 16th)," said the owner of the very blingy car. "I've not had it for very long but I had driven it for 10 days before I decided to put it on an eBay auction. I want to sell it to support charities – the Manchester Dogs home and also a charity in Moldova that helps dogs. I saw the story about the Manchester Dogs home, and it was a very sad story. I want to help."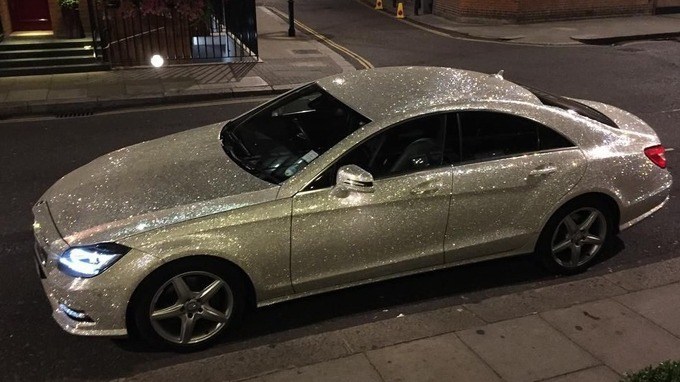 Photos by eBay