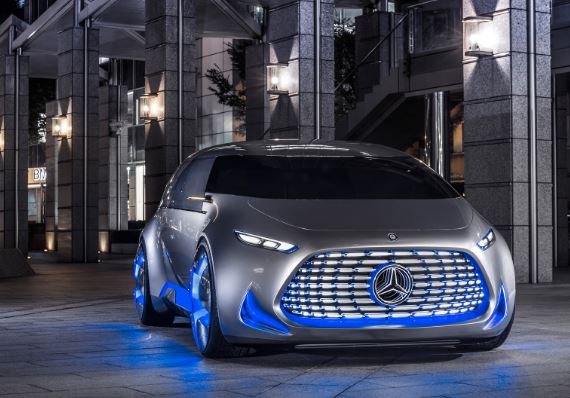 The creative minds at Mercedes-Benz have finally come to the conclusion that cars should be far cooler today than they actually are. According to several movies that are now in the past but have since come back to the future, we should actually be in flying cars today; and that would be awesome. Except maybe not, since I can't even find regular cars on the road that can obey the speed limit (and I don't mean slowing down, either). Either way, the people at Mercedes know that the time has come to bring on some much cooler cars, and they've created something called the Mercedes-Benz Autonomous Concept Car, which is actually much cooler than you might imagine.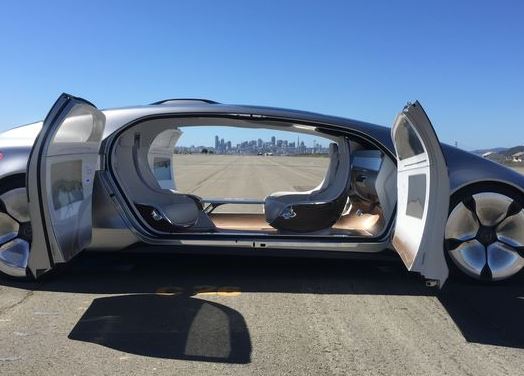 This amazing car is even cooler than the concept car that debuted last year in Frankfurt's auto show (the Concept IAA). Gordon Wagener is the creative head designer for the luxury brand, and he has some seriously creative potential hiding in his mastermind brain that he finally decided to share with the rest of the world. We don't know what this even means, but this car is so cool that it has cameras and sensors on the interior that transmit intelligence to a fiber optics system that's both intuitive and wildly awesome at the same time.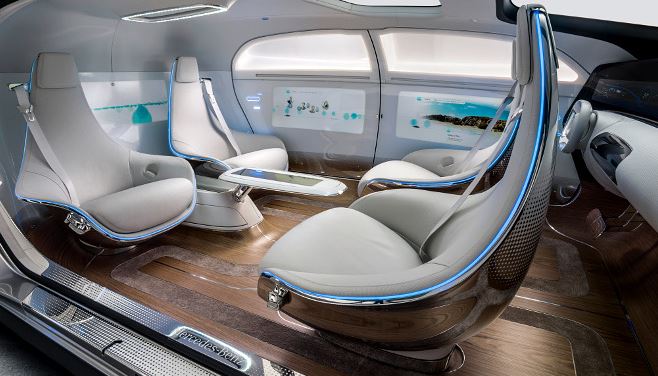 To be quite frank, this is a vehicle that actually looks mostly like the Batmobile, but cooler. That's not something that we thought was even possible, but it would be Mercedes that brings that concept to fruition. Let's get down to it. The back seats face the front seats. They all sit around like a supercool alien-like setting in a very modern and contemporary loft apartment, and the interior of this vehicle looks absolutely nothing like the interior of any vehicle. It's long and it's sleek, and the top is one completely blacked out window. The windows look just like the doors with a silver spray to them, and they almost look like they are sheer – but you'll never see who is inside.
It's like a long and very interesting rocket ship that will work on the ground, and it's impossible not to find yourself staring. Instead of handles, there are five sort of black holes along the side of the suicide doors. The purpose of this car is to be an everyday driver at the same time as being so much more. The world is at a place where we are in our vehicles so much we have no time to relax and enjoy life. Mercedes thinks that perhaps we should just work with what we have, and turn our vehicles into a relaxing retreat when we are on the road. Perhaps that will eliminate a bit of road rage.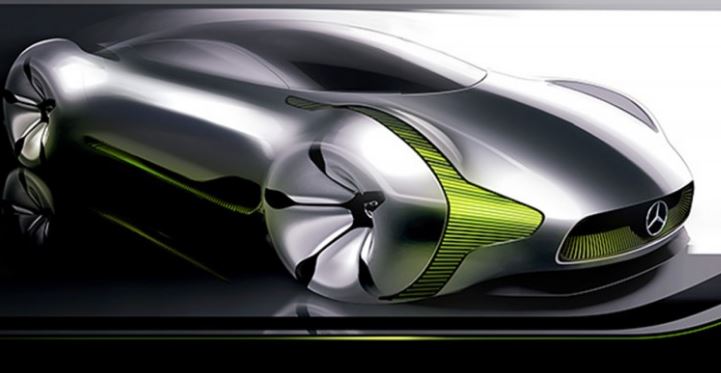 According to Dr. Dieter Zetsche, the chairman of the board over at MB, this is a vehicle that is changing the face of driving by turning it into, "a mobile living space," as far as he is concerned. Designed to look more like a lounge inside than a car, that works for us. The concept car seats four, provides a place to relax, meet, eat or just nap. The self-driving car makes traffic jams far more enjoyable when you can set back and take care of other things, and everyone appreciates that. Hardwood floors, leather seats, metal and glass make up the back (the wood is walnut and the leather is ice white nappa). Completely digital in terms of how it drives, works and how you work from the interior, there is nothing this car cannot do.
There are six mounted display screens all around the vehicle, all are touch-sensitive, and each one is smarter than he next. Each is fully customizable to your liking. Probably the best part about this concept car, however, is the fact that the back lights tell you what the car is doing. Instead of just brake lights, this car tells you that it is slowing down by spelling in it out along the back LED display on the back of the car. The car is sensitive to your word, too, so you can tell it what to do.
https://youtu.be/DYTV4d-Gn0s
It's mad with an F-CELL Plug-In Hybrid engine that lasts as long as 1,100 kilometers; 200 of those work on battery alone. The other 900 are from the electricity that works with the fuel to provide a comprehensive driving system. It's comparable to a diesel car in terms of how far and how long it will drive, but it is far more fuel-efficient and environmentally friendly. All in all, this is a car for the future, and the year 2030 is being thrown about regularly when you read articles about it. Is this the future of driving? If so, what do you think?  
Photos by Mercedes-Benz