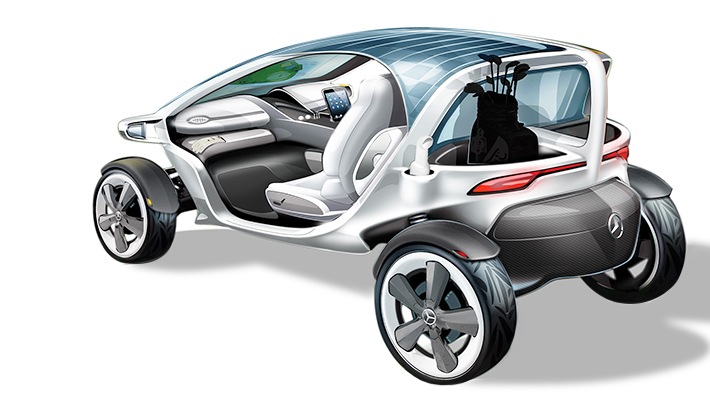 You know that feeling a person gets whenever they get a new car? It typically involves a lot of smiles, pictures and the rare opportunity for that person to actually offer to drive places. But once you check out these golf carts that are most likely more expensive than your ride, you may be a little bit more reserved—because they are pure luxury.
5. Lincoln Navigator Golf Cart – $30,000
As nice as a real Lincoln Navigator is, having a miniature, golf cart version of the SUV has to be even cooler. While the price ranges depending on what features a person gets done to this ride, with multiple seats, a sturdy engine and fresh rims, you can imagine why it's so pricey.
4. Rolls-Royce Phantom Golf Cart – $40,000
A regular Rolls-Royce seen driving around town will already draw a lot of eyeballs, so imagine what a smaller, golf cart version would do? Depending on if you're willing to drop $40,000 for one, you'd be able to find out, because that's the asking price for one of these things. You might not be able to tell people you drive a real Rolls, but it's kind of fresher saying you steer a golf cart one, instead.
3. The MetalTech Anti-Terrorist Assault Cart – $45,000
Sure, this isn't a golf cart that a normal person can probably purchase for themselves, but it still is made from the same type of frame that a golf cart we use for 18 holes is built from. It only goes 15 miles per hour, but it packs serious armor—like withstanding a grenade blast and gun fire—which is just one reason why the Indian National Security Guard uses them.
2. The Garia Soleil De Minuit Golf Cart – $52,000
A luxury car will typically set someone back close to $50,000—but so will the Garia Soleil De Minuit Golf Cart. While one might think that this thing is made from gold and carries an engine found in a Ferrari, it's actually a bit different—boasting just a built-in cooler as its main feature. Still, it's driven from the same factory that makes Porsche's, so it's made with real care.
1. Mercedes-Benz Golf Cart – $58,000
Anything that bares the name 'Mercedes-Benz' is typically going to be nice—and this golf cart made by the German company is no exception. With a battery that is continuously charged by a solar-paneled roof, the thing even uses a joystick to maneuver it rather than an actual steering wheel, making it one-of-a-kind. It might not take strokes off your game, but it will make you look like you know what you're doing.
Photo courtesy of Mercedes-Benz