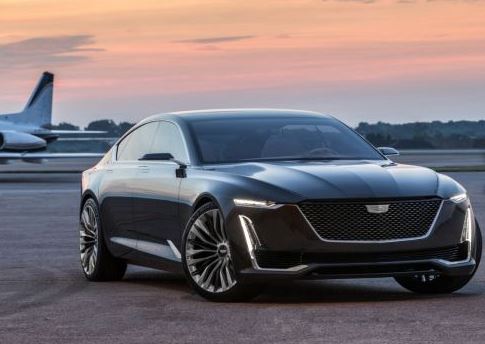 Hello, gorgeous. I know you wish I was talking to you, but I'm talking to the new Cadillac Escala concept car in all its sexy glory. As if Caddy wasn't already one of my favorite types of vehicles, they have to go ahead and make me look forward to the future in a way that is a little more than exciting. Of course, being that it is a concept car means that it's not available for purchase. It simply means that this vehicle is something that Caddy might consider as a vehicle in the distant future. We hope that distant means near in this case, but that's just us. It's considered the next 'chapter' in the Cadillac book of design, and we hope it is so favorably received that it's impossible to make us wait any longer. Without any further ado, here is the future of Caddy.
The exterior is sleek and sophisticated, but it's not over-the-top. So many concept cars are too over-the-top in aesthetic design that it's almost impossible to tell whether or not it's a space ship or a car. The Caddy isn't giving us that feeling, and we love it. In fact, it manages to maintain some of the classic masculinity of your previous Cadillac models, but with a bit more elegance. Basically, it's every bit of class but with a seriously decadent design. From what we understand, too, the interior of this Caddy is going to take technology to a whole new level for the brand.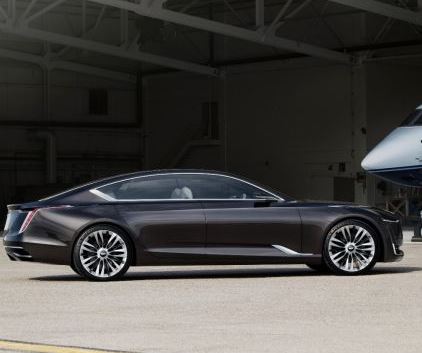 Like every Cadillac design right now, the interior is all upscale wood and supple leather but while others stop there, this one keeps going. The Escala is designed to feature the most up-to-date technology on the market, as well as technology that is not on the market yet but is in production for future vehicles. What we love the most is that the backseat of this hot ride is not made of leather; it's made of wool for maximum comfort. While that would never work for those of us who live where it's hot all the time, it's going to be perfection for those who have to get the kids up and to school in the middle of a snow-filled winter.
Not to be mistaken for a family vehicle, though, this concept car has everything your family needs for maximum comfort in a sedan, but the speed and agility of a sports car. A 4.2-liter twin turbo engine with a V8 is what you will find under the hood on this gorgeous car. The best news is that while this is still just a concept, we hear that you'll be able to find the same engine type in some of the current models in future years. That means that the Escala might not be for sale, but bits and pieces of it will be on sale in other vehicles throughout the coming years.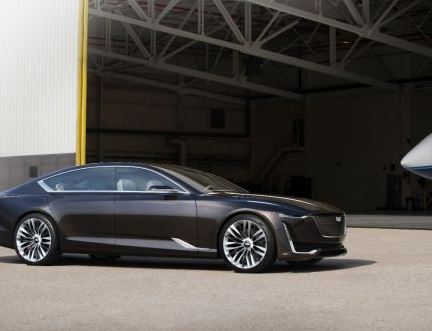 It's not here yet, but we hear that there are some rumors floating around that the Escala has what it takes to become more than just a concept, which means we might get more of what we want from Cadillac in the coming years. Here's hoping that's true.