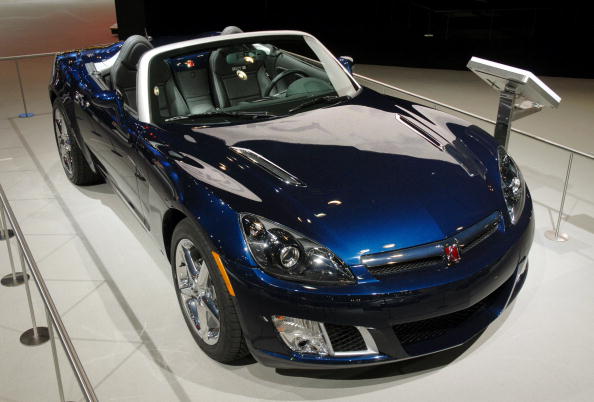 Saturn vehicles are no longer being made. The company, which was introduced in 1985, went out of business after the 2009 model year, officially in 2010. This means all Saturns are officially used at this point. While the line was not known for producing high-end luxury vehicles, it did have some moderately priced vehicles that were more expensive than the others. If you're looking to purchase a used Saturn, you'll pay more for one of these five models.
Saturn Vue – $22,000 Starting Price
It's not one of the biggest vehicles in the Saturn lineup, but it is a popular one. It's a compact crossover with more room than a sedan but less space than the bigger and more expensive Outlook. This Saturn crossover features some upgraded features such as leather interior seating if you look for one with that option.
Saturn Relay – $23,000 Starting Price
This is the minivan portion of the Saturn family. It was never a particularly good seller for the company, but then again, few models were considering the company went defunct several years ago. It's your typical minivan with sliding doors, third row seating and plenty of under floor storage for your larger families.
Saturn Sky – $29,795 Starting Price
Perhaps the coolest of the Saturn models, this two door roadster is a cute little car. It's considered a roadster with two doors and no back seat, and it comes in the form of a convertible. It's one of the more expensive vehicles sold by Saturn because it's the only one like this. The most expensive model line was produced from 2007 to 2009.
Saturn Outlook – $30,625 Starting Price
This full size crossover SUV features three rows of seating with optional captain chairs or a bench seat in the middle. The SUV comes very standard, but did come in upgraded designs with leather seats and a sunroof, as well as a few upgraded technological features such as satellite radio. This car is the most expensive in the Saturn family because of its size.
(Photo by Jonathan Fickies/Getty Images)