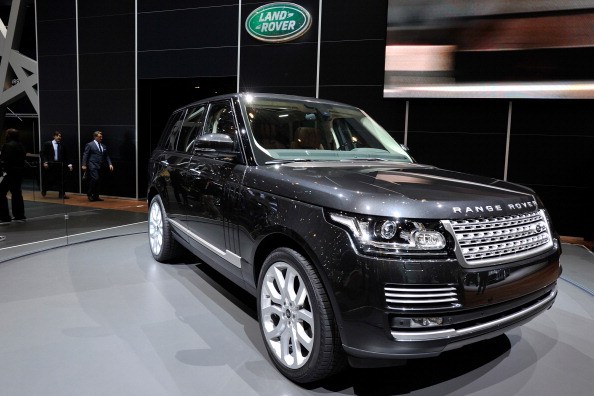 One of the biggest celebrity perks is the ability to afford the most luxurious, most high-end, most coveted cars in the world. When you have a bottomless bank account, you can afford anything you want, from the world's most expensive homes to the most expensive cars money can buy. And most celebrities do purchase over-the-top expensive rides. Then they add to those rides so that they cost even more thanks to their customization, as if the original price tag wasn't enough. Read on to find out which celebrities own the most expensive, most exclusive cars in all of Hollywood.
(Photo by Harold Cunningham/Getty Images)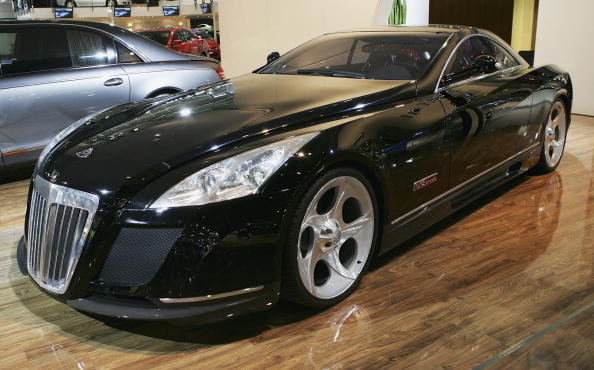 Maybach Exelero — $8 Million
This is the most expensive car in the world, and it's believed that rapper Jay-Z owns the car. He uses this ultra expensive ride in his, "Lost One," video, and rumor has it that the vehicle belongs to him. However, rumors swirl frequently that Jay-Z doesn't actually own this vehicle, that it was lent to him for use in the video by the true owner, Birdman. Though rumors also swirled that Birdman never actually bought the car; either way, it's the most expensive celebrity car in the world. And it's also one of the fastest and most luxurious ever made.
(Photo by Cameron Spencer/Getty Images)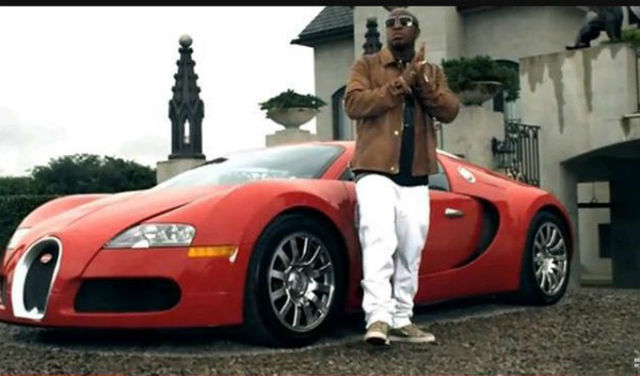 Buggati Veyron — $2 Million
Birdman, whether or not he actually owns the Maybach Exelero, does own a Buggati Veyron that's worth more than $2 million. This luxe vehicle is one of the most expensive cars in the world. It features two doors, an upscale interior and plenty of upgrades, including navigation and a sound system that blows all other sound systems out of the water. We do know that Cash Money's CEO owns this vehicle because his social media accounts are always filled with photos of him driving around in it when he's on the road. It's the same car that Simon Cowell drives, as well.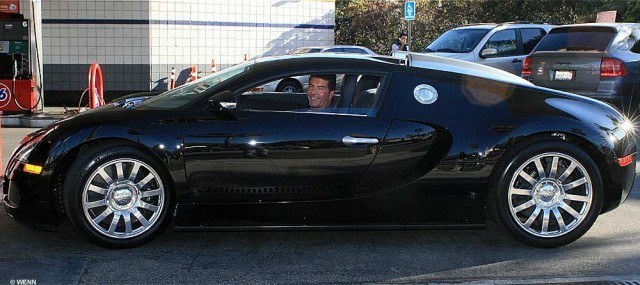 Buggati Veyron — $1.7 Million
Simon Cowell drives the same car as Birdman, but his model was a bit less expensive thanks to not having all the customization Birdman opted for. The former American Idol judge might not seem very happy when he's criticizing up-and-coming singers for their pitchy sound or their poor taste in music, but the multi-millionaire made his money by being blunt, and it allows him to spend millions on a vehicle, which is bound to make anyone smile. This ride is a sleek black one with two doors, luxe seating and every upgrade imaginable.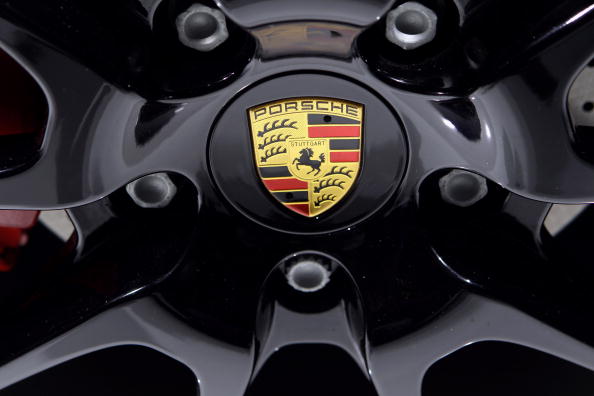 Porsche 959 — $700,000
You won't see this vehicle on the road, even though it's owned by Jerry Seinfeld. He has quite the impressive collection of cars though this one is not considered street legal because it did not pass the emissions tests required for eligibility to drive in the US. This vehicle is an expensive one, however, coming in at just over $700,000. It's a shame a car this luxe and high-end has to sit in a garage. What makes this model so expensive is the fact that there were only 337 of them ever made, which makes them rare.
(Photo by Miguel Villagran/Getty Images)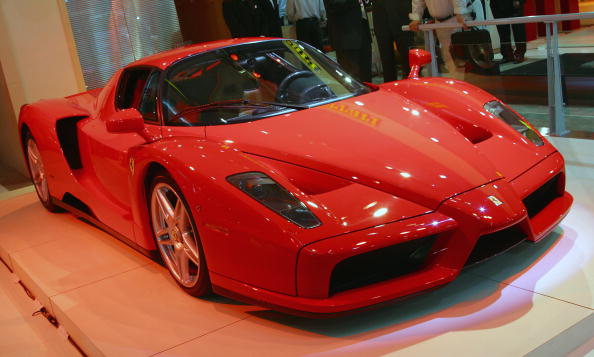 Ferrari Enzo — $670,000
Action movie star Nicholas Cage owned his ride for a while. We say owned because he recently underwent some serious financial troubles and had to sell a number of his belongings to help pay down some debts, including his gorgeous ride. This one was so expensive in comparison to other Enzo models because it featured an aluminum V12 engine, which was only one of 399 that were ever created. This rare ride was expensive, and Cage drove it religiously before he was forced to sell it. The new owner of this expensive Ferrari is unknown.
(Photo by Cameron J Spencer/Getty Images)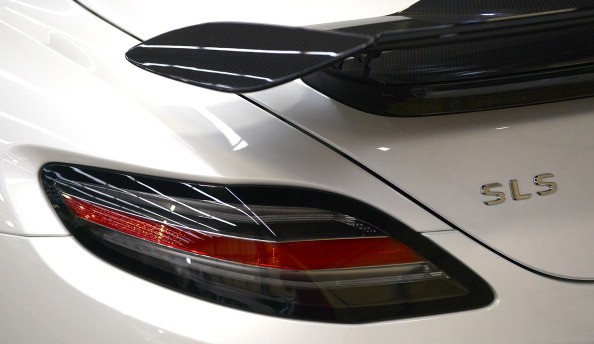 Mercedes SLR McLaren — $500,000
Jay Leno, comedian and former late-night talk show host, has one of the most impressive car collections in the world. In fact, his garage is more than 17,000 square feet in size. He has some rare cars, some classic cars and some really expensive cars. One of his cars is one of the most expensive celeb-owned vehicles in the world; the half-million dollar Mercedes SLR McLaren. This ride is a two-seater Mercedes with a retractable hard top and rumor has it that this is his favorite car in his collection, as it should be with a price tag so large.
(Photo by David Hecker/Getty Images)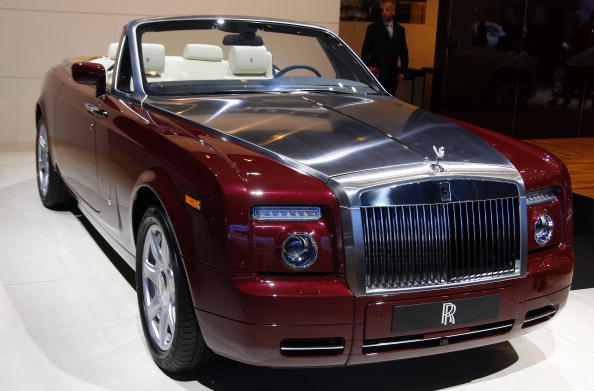 Rolls-Royce Phantom Drophead — $407,000
The Rolls Royce is, well, the Rolls Royce of vehicles. The Phantom is the car you see in tons of music videos and it is what the truly rich and famous drive around – or ride around in while their driver takes care of them. David Beckham, super star soccer player, often drives around in his own Phantom Drophead, the convertible version of the Phantom. It's one of the most expensive cars ever owned by a celebrity, and it's his family vehicle. The soccer star is often seen driving his kids around in the back seat with the top down.
(Photo by Bryan Mitchell/Getty Images)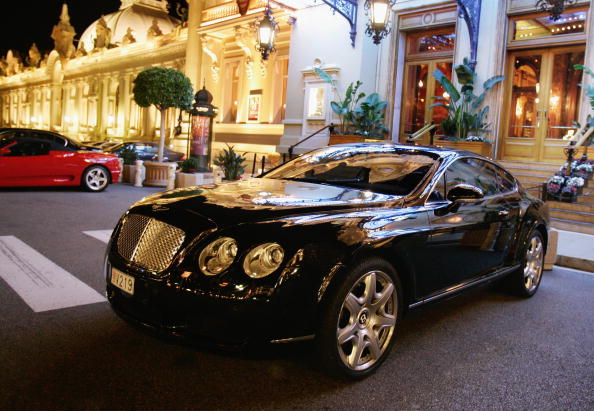 Bentley GT Continental — $400,000
When you can place an order for a custom Bentley in which the dashboard itself is more expensive than the actual car, you know you've made it. Paris Hilton, socialite and heiress to the Hilton Hotel empire, bought herself a bubblegum pink Bentley GT Continental all because she is a big fan of Barbie. The entire car is pink, which was custom made for her. Additionally, the dash of this car is diamond encrusted, which cost her $285,000 to have created; that's significantly more than the actual vehicle itself cost the heiress; and all because she loves Barbie.
(Photo by Francois Durand/Getty Images)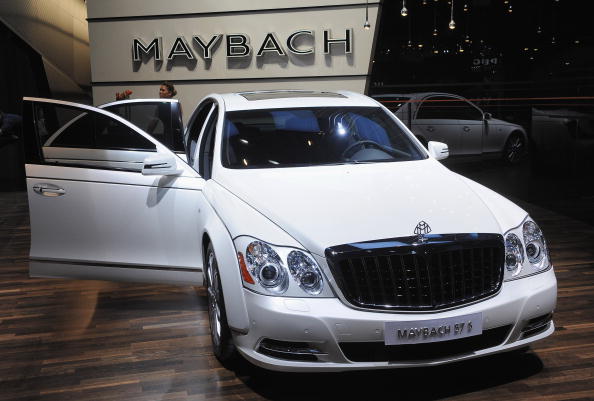 Maybach — $360,000
Technically, the man who purchased this expensive luxury ride was Sean Combs. You might know him better by one of this other names. He's a famous rapper and entrepreneur that has made himself a lot of money rapping, producing and introducing new clothing lines and liquors to the rest of the world. He's also famous for buying his son this Maybach for more than $360,000 to drive around the streets of New York City. It was a very nice gift; especially for a teenage boy.
(Photo by Francois Durand/Getty Images)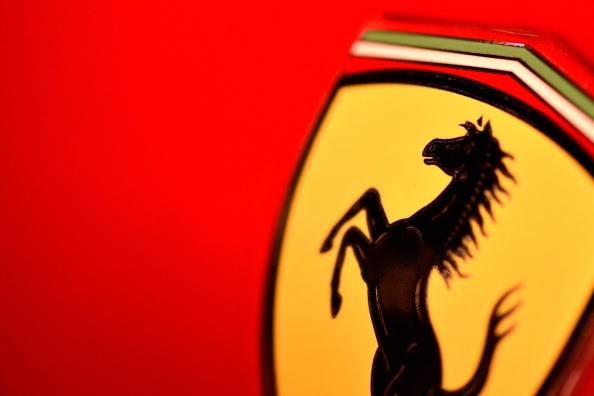 Ferrari 430 — $186,000
This hot car is driven by one of the most famous faces in all of Hollywood, Kim Kardashian. It's not the most expensive car she owns, nor is it one she drives all that often, but her favorite and most expensive car was already listed on this list (it's the same one as Paris Hilton's, except for the Bubblegum pink color and diamond dash board) so we chose to go with her other expensive ride. This car has two doors, high-end interior upgrades and a powerful engine that makes it one of the fastest cars on the road. And she's been seen driving it around in heels.
(Photo by Harold Cunningham/Getty Images)