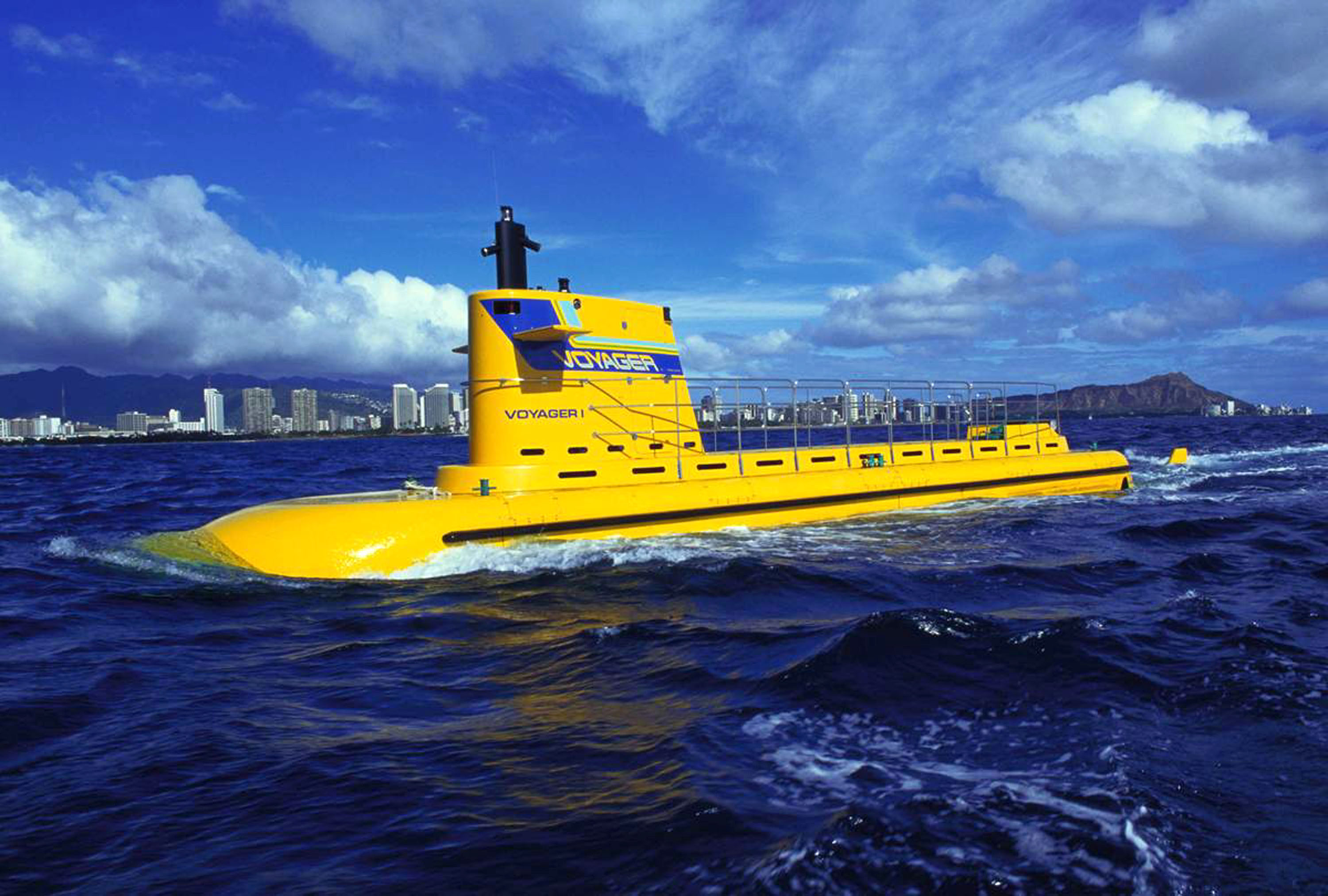 Nothing truly says luxury like a personal submarine. For those who would rather take their yacht under the ocean's surface, luxury submarines allow the rich to explore the wonders of the ocean in comfort and style. Director James Cameron (Titantic, Avatar, The Terminator) is famously known for his fascination with deep sea dives, and took the Deepsea Challenger to the deepest part of the Mariana Trench in 2012, making Cameron the first person to make the trip solo. With Cameron leading the charge, a number of other millionaires and billionaires are following in his footsteps, buying and customizing personal luxury submarines from around the world. From single-pilot crafts to enormous floating mansions, here's a list of the most expensive submarines in the world.
5. Marion Hyper-Sub Submersible Powerboat – $9.5 million
The Marion Hyper-Sub Submersible Powerboat is a unique hybrid between a speedboat and a submarine. On the surface, this model can reach speeds of up to 40 knots while underwater, the submersible can dive up to 600 feet using an electric self-recharging dive system. The interior–complete with leather seating and woodgrain–can hold up to five people.
4. Paul Allen's Yellow Submarine – $12 million
A luxury water toy that any Beatles fan would enjoy, Microsoft co-founder Paul Allen's Yellow Submarine is a 40-foot submersible that is safely stored on one his yachts and accessible at all times. Known for discovering and exploring shipwrecks with a rich clique of other underwater explorers, Allen's Yellow Submarine can stay underwater for up to a week.
3. Seattle 1000 – $25 million
The Seattle 1000 is a 118-foot-long, three-story tall underwater luxury vessel that includes five staterooms, five bathrooms, two kitchens, a gym, a wine cellar, and a 30-foot-long by 15-foot-wide observation panel. With a range of 3,000 nautical miles, this submersible mansion can take you across the Atlantic ocean while staying submerged for up to 20 days.
2. Phoenix 1000 – $80 million
Even more exclusive and luxurious than the Seattle 1000, the Phoenix 1000 is a completely customized personal submarine that includes over 5,000 square feet of interior space and large viewports. 213 feet in length, the Phoenix 1000 has an operating depth of up to 1,000 feet and even has the ability to hold a smaller personal submarine that goes even deeper.
1. Migaloo Submarine-Yacht – $2.3 billion
The largest and most expensive submarine in the world, the Migaloo Submarine-Yacht, is an extraordinary hybrid and the ultimate billionaire's toy. The giant deck includes a bar, helipad, swimming pool, sun beds, and a lounging area as well as two hatches that can be converted into beach terraces. When submerged, the tower and hull provide breathtaking views of the ocean environment.
Photo by Government Liquidation, LLC/Getty Images