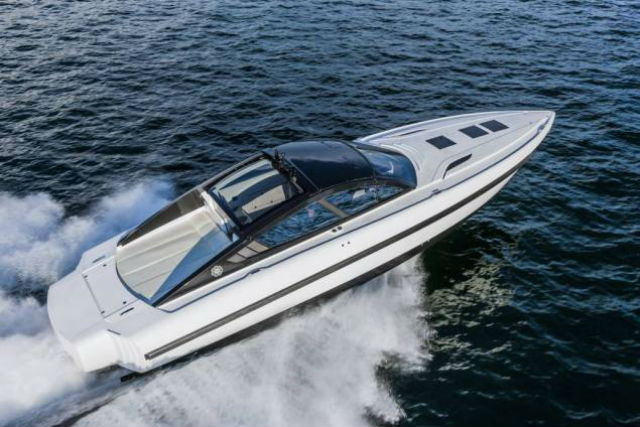 Offshore powerboats are popular all over the world, and Italy's Revolver Boats has taken the level of luxury and sophistication associated with these boats up a notch with the new Revolver 44GT. This luxe power boat is equipped with options that other powerboats on dream about having. Designed in collaboration with the Italian designer Alberto Mancini, the exterior of this sleek boat is unlike any other. The carbon-fiber canopy protects riders from the wind and surf, the padded lounge is so elegant and chic that it's picture-perfect. Additionally, it's not decked out in flashy colors and bold choices, but rather a soft gray and black highlight on top of a white hull.
Mancini also helped Revolver design the interior of the Revolver 44GT. This luxe interior features absolute sophistication in the form of air conditioning, a retractable glass roof that works electronically, and a rain shower, mini bar and dining area that turns into a bedroom below the deck.
Because not all boat owners purchase their sea toys with the hopes that they'll be seen as elegant and chic, Revolver also took the time to ensure this powerboat is powerful. It comes equipped with 550-horsepower Cummins twin diesel engines and it's aerodynamic enough to allow the boat to travel at speeds over 60 knots.
While it's technically considered a powerboat, designers were going more for a grand appeal than racing appeal. The sleek sophistication, clean lines and sheer elegance of this boat speak to the mindset of the designers collaborating on the project. This new powerboat is officially available to the public as is, but with the option of several different upgrades and changes. The starting price for your very own Revolver 44GT powerboat is $1 million. The more features and options added to the boat, however, the more the price goes up.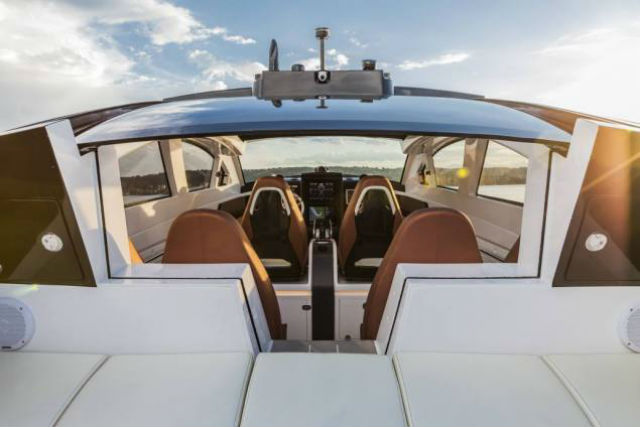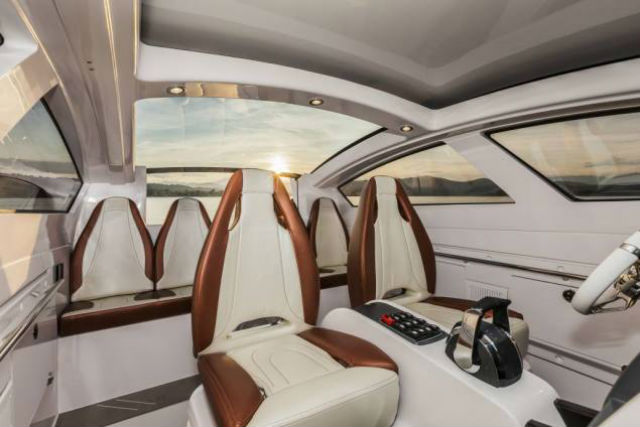 Photos Courtesy –  Revolver Boats