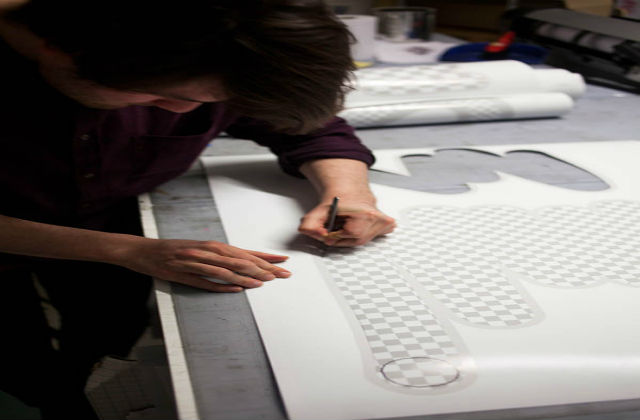 Street artists are the creative minds that take average walls along average streets and turn them into something spectacular. There are some street artists so creative and outstanding that people come from all over the world to see their work. In London, however, two particular street artists are taking a different approach to street art. They're, if you will, erasing the streets of London with their creativity. Tayfun Sarier and Guus Ter Beek have taken street art to a whole new level. Imagine walking the streets of London only to realize that the city's advertisements and street art are being digitally erased right where they stand.
The hilarious duo isn't creating art on the streets of London, they're erasing it. Using Photoshop as inspiration, the duo decided they wanted to take the eraser marks from the program and add them to the walls of London. When using Photoshop, you have the option of erasing your work with a small circle that removes your work, leaving behind a gray and white checkerboard.
Using their satirical minds, these artists are making large cutouts of the Photoshop eraser and taking them to the streets of London, sticking them onto street art, ads and anything else they can find. The result is a Photoshop-like appearance of nothing. London is fading into the background with these creative erasers, though they're better placed in some areas of the city than it others.
The street artists call this project "Street Eraser," and London residents get a kick out of seeing creative erase marks on advertisements and street art throughout the city. Until Ter Beek and Sarier grow tired of erasing London, residents can expect to see some of their favorite ads and art missing a piece or two thanks to the duos habit of strategically placing the eraser as they see fit.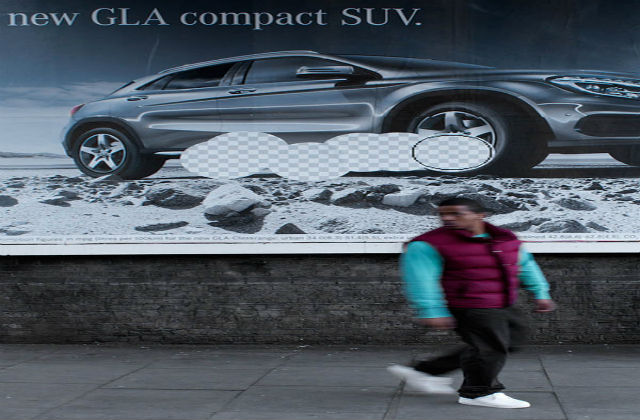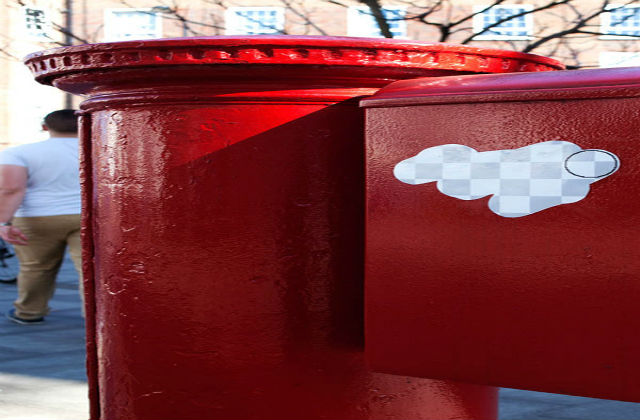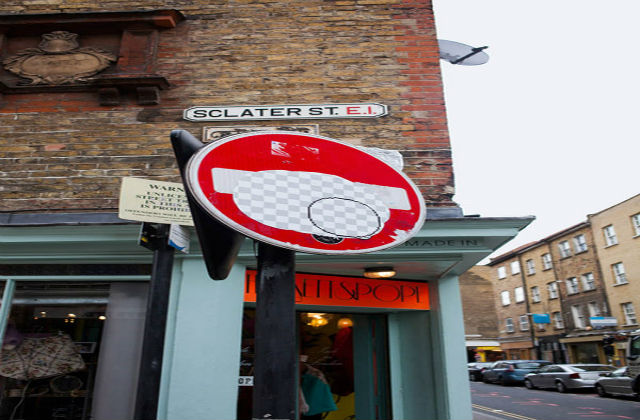 To see more of London fade away into checkered transparency, head over to the Street Eraser blog or check out Beek and Sarier's websites.
Photo Credit: Guus Ter Beek and Tayfun Sarier