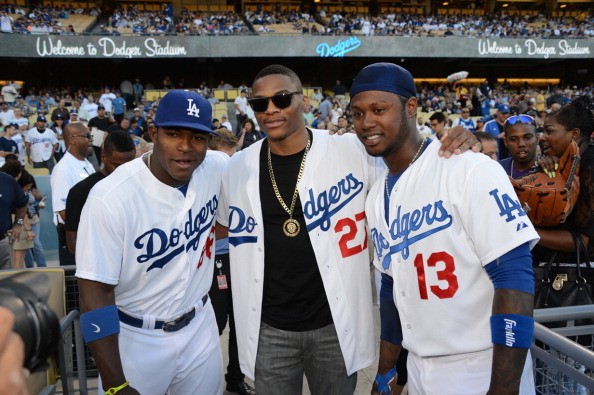 The MLB season may just be a few weeks old now, but in a season that takes resolve both mentally and physically to endure a 162-game season, some teams hope that overspending to put together an expensive roster will help its chances in winning the World Series. Sometimes it works. Other times, though, it flops. Who knows how the season will end up for these five teams with the highest payrolls in major league baseball, but one thing's for sure, if it ends with a title, all the million dollar checks to players will be worth it for the owners.
5. Detroit Tigers – $162.2 million
Who says that the city of Detroit is struggling? By the looks of things at the ballpark, there's plenty of money going around. With the extension given to back-to-back AL MVP Miguel Cabrera, as well as the deal given to ace pitcher Justin Verlander last season, the Tigers have shot up the ranks in payroll. With another hurler due for a big day soon (Max Scherzer), the Tigers could find themselves even higher before next season, too.
4. Boston Red Sox – $162.8 million
Last year's World Series champs may find themselves there once again this season should they keep this team healthy, because they still have some of the main components from the club that won it all in 2013. There's no guarantee that money will lead to victories, but the BoSox have at least put themselves in position to do so with a roster compiled of proven stars and up-and-coming players.
3. Philadelphia Phillies – $180 million
From 2007-2011, there might not have been a more consistent team in the National League than the Phillies. After enjoying two-straight trips to the World Series—including a win in 2008—the front office locked up a lot of their emerging stars to try and continue that success. While it seemed like a good move then, those deals are holding them back a bit now a bit, with pitchers like Cliff Lee, Cole Hamels and Ryan Howard all making at least $22.5 million per season, upping the team's overall payroll.
2. New York Yankees – $203.8 million
It's not surprising to see the Yankees over $200 million in team payroll, but it's probably a bit shocking to notice they aren't the team with the highest payroll in the majors. With its penchant to toss money at players to improve and maintain its status as the most-successful franchise in American sports, the Yanks have guys like Mark Teixeira, C.C. Sabathia and Jacoby Ellsbury all making at least $21 million this season.
1. Los Angeles Dodgers – $235.3 million
Going all-in this season, the Dodgers are paying big money to, well, it seems like everyone on their roster these days. Guys like Zach Greinke, Clayton Kershaw, Adrian Gonzalez, Matt Kemp and Carl Crawford are all slated to make huge cash, while also being some of the highest-paid players in the game. Blended with other players on the roster, and you get a payroll of over $235 million.
Photo by Jon Soohoo/Los Angeles Dodgers via Getty Images