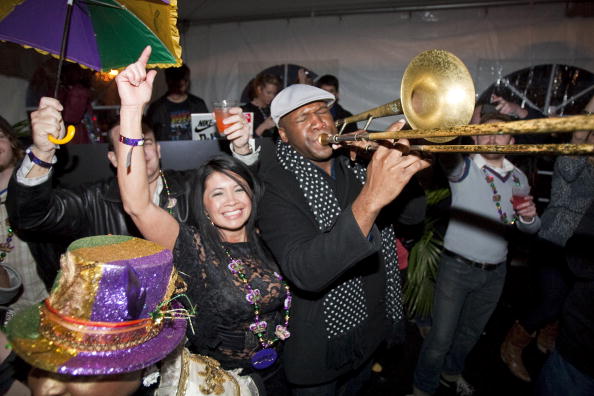 Celebrities only have one life to live, which is why some of them like to celebrate their birthday in style. Whether it's a big deal birthday such as a 50th or 30th, or the kind of birthday that doesn't warrant much more than a cake and a birthday wish, celebrities have the funds to make any old birthday bash turn into the event of the year. Read on to find out which celebs like to go out of their way to make sure their birthday is the best birthday of the year.  Here are some of the most expensive celebrity birthday parties.
(Photo by David Buchan/Getty Images)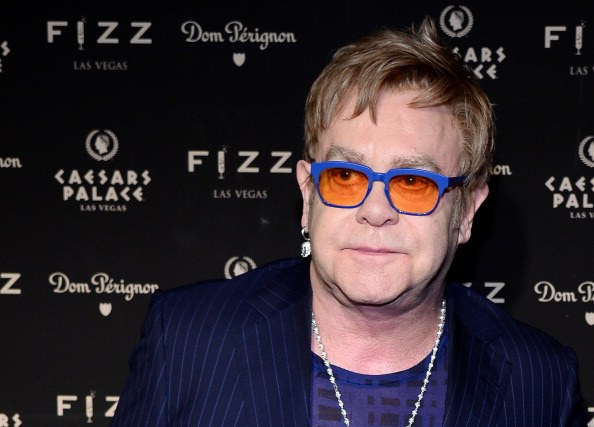 Elton John's 60th – $1.5 Million

Most people can't imagine spending more than $1.5 million a birthday party, but Elton John did just that for his big 60th. He rented out the world's largest Gothic church in New York City and dressed as Louis XIV. He even brought a wig so elaborate and pristine that it required its own special mode of transportation to the venue so that he could wear it just this once. More than 500 guests attended this party, making it one of the most star-studded events of the year. Some of his most famous guests included former Beatles singer Paul McCartney, gorgeous British actress Liz Hurley and even singer Rod Stewart.
(Photo by Ethan Miller/Getty Images)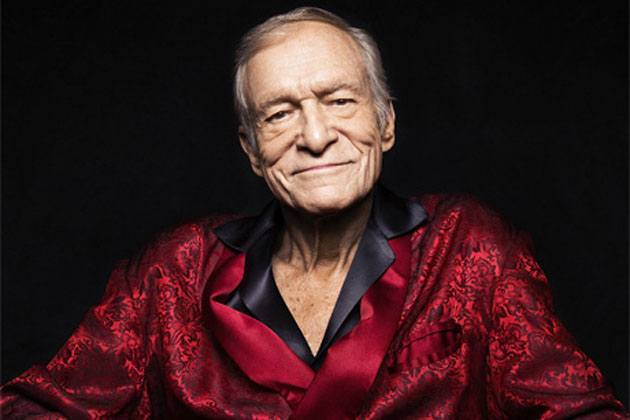 Hugh Hefner Casablanca Party – $1 Million

He's a man who has made a reputation for himself, to say the least. It doesn't matter which of his birthdays he's celebrating; he always throws a big birthday bash. For decades, the Playboy has been throwing himself a $1 million-plus Casablanca-themed party filled with hundreds of beautiful women. He screens the movie for his closest friends and family, and then opens up the grounds of the Playboy Mansion – or a Vegas nightclub – to hundreds of celebrities, Playboy models, and of course, his young lady friends. And naturally, the champagne and caviar flows freely for the duration of the party.
Photo Source: Getty Images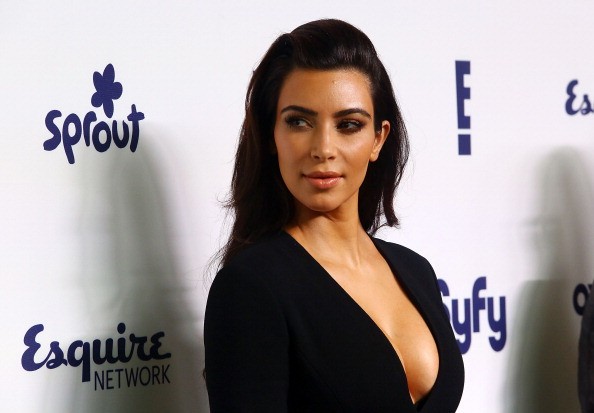 Kim Kardashian gave away $1 Million in gifts

When the gifts you receive at your birthday party are valued at more than $1 million, you know the party had to cost a pretty penny. Kanye West spent more than $2 million on girlfriend Kim Kardashian back in 2012 when he threw her a lavish birthday bash that included a trip to Italy with several friends for several days worth of celebrating. He also spent more than $1 million in gifts, buying her a Chanel dress, a diamond bracelet and a custom Prada handbag. The only thing that cost more than this birthday was their wedding earlier this year.
(Photo by Astrid Stawiarz/Getty Images)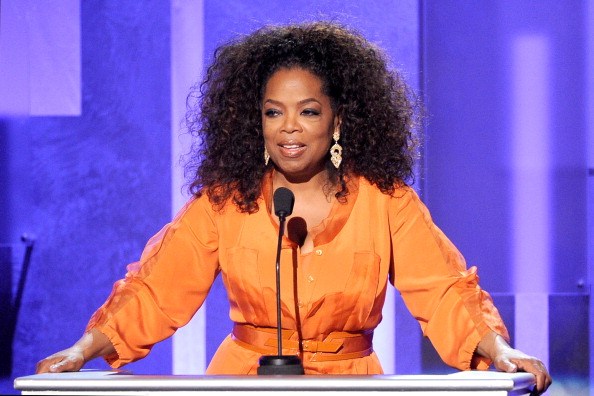 Oprah's 50th Birthday included a 400 lb cake

When Oprah turned 50, she did it up. It should come as no surprise that the Queen of the Talk Show wanted to celebrate her half-century in a big way, considering she's one of the most famous faces in the world. She began her celebration with a live taping of the Oprah Winfrey Show and then she threw a party for more than 200 of her closest friends and family members at her California beach house. Jay Leno purchased Ms. Winfrey a cake that weighed in at 400 pounds. Guests of Oprah's included John Travolta, Jennifer Aniston and even Tina Turner.
(Photo by Kevin Winter/Getty Images for NAACP Image Awards)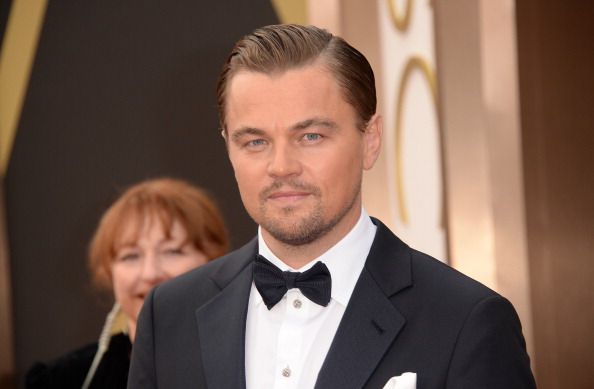 Leonardo DiCaprio's 38th

When the Titanic star turned 38, he invited his friends to The Darby in New York City and spent several million dollars wining and dining them. He even bought bottles for his friends all night long. Part of the proceeds from each bottle of alcohol purchased that night went to the American Red Cross; DiCaprio and his entourage are responsible for donating more than a half million dollars to the Red Cross that night. Guests at his birthday party included Jay-Z and Beyonce, Cameron Diaz, Jonah Hill and even Martin Scorsese, each one there to celebrate the superstar's birthday.
(Photo by Jason Merritt/Getty Images)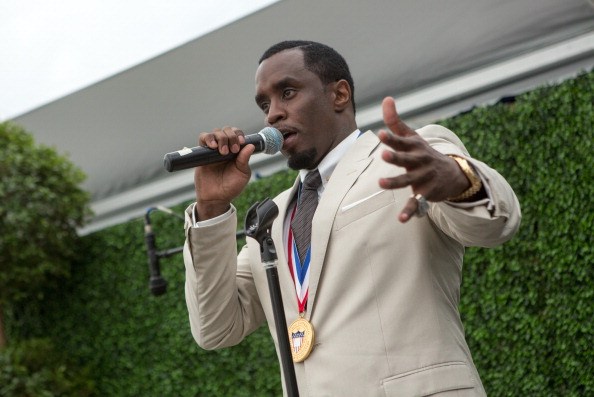 P. Diddy's 40th

He goes by many names, but none of them mattered on his 40th birthday. All that mattered was that you were on the guest list of his $3 million birthday soiree. Nothing was good enough for Diddy's 40th except for the Grand Ballroom at New York City's Plaza Hotel on Fifth Avenue. Some of the biggest names in Hollywood came out to celebrate with the rapper, including fellow rapper Jay-Z, Kim Kardashian and Nelly. It's been reported that the rapper had the ballroom transformed into a fantasy land, complete with $28,000 worth of white orchids to celebrate his big birthday.
(Photo by Allison Shelley/Getty Images)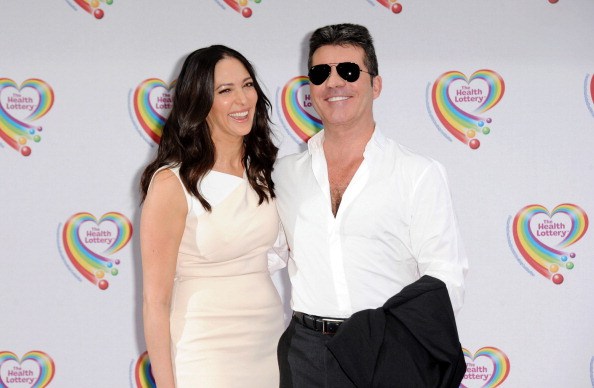 Simon Cowell's 50th

He might not have always had the nicest things to say to American Idol contestants, but Simon Cowell brings home the big bucks. He spent $1.6 million on his 50th birthday party in 2009. The Idol judge invited 400 guests to his Hertfordshire home, providing each a limo of their own. He decorated his mega-mansion with a shark tank and provided his guests with unlimited cocktails, prawn, lobster martinis and fish and chips. He also hired a group of Rat Pack impersonators. Hopefully they did their job  impersonating the Rat Pack well and Cowell didn't have to tell them otherwise.
(Photo by Stuart C. Wilson/Getty Images)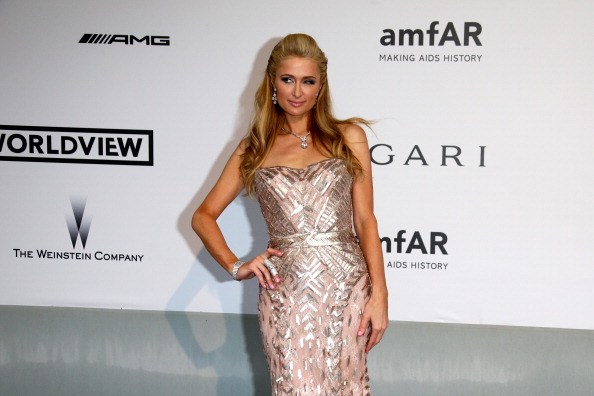 Paris Hilton
When you are the oldest heiress to one of the most famous hotel chains in the world, you can have whatever you want for your birthday. For one of her previous birthdays, Paris Hilton invited dozens of her closest friends and family members on a birthday trip that lasted just over a week. She threw parties in New York, LA, London, Las Vegas and Tokyo. It cost the socialite approximately $75,000 per guest for this elaborate celebration, which made the party's grand total well over $1 million. Her guests included Donald Trump, P. Diddy and the entire Hilton clan.
(Photo by Vittorio Zunino Celotto/Getty Images)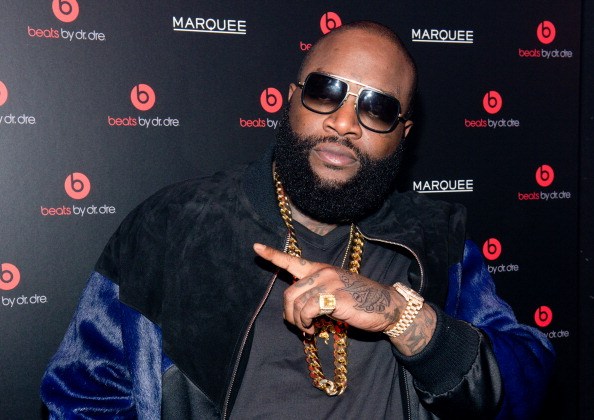 Rick Ross 35th Birthday

Rick Ross is known for being a bit over-the-top, but never more so than when he celebrated his 35th birthday. Not quite a big birthday for most people, but it was certainly big enough for Ross to take his entourage to the King of Diamonds Club in Miami for a night of craziness. The rapper spent $1 million at club, literally making it rain money, before calling in a special Brinks delivery truck filled with more cash so he didn't have to call it a night. He didn't even have a birthday cake and his party still cost $1 million.
(Photo by Noam Galai/Getty Images for Beats by Dr. Dre)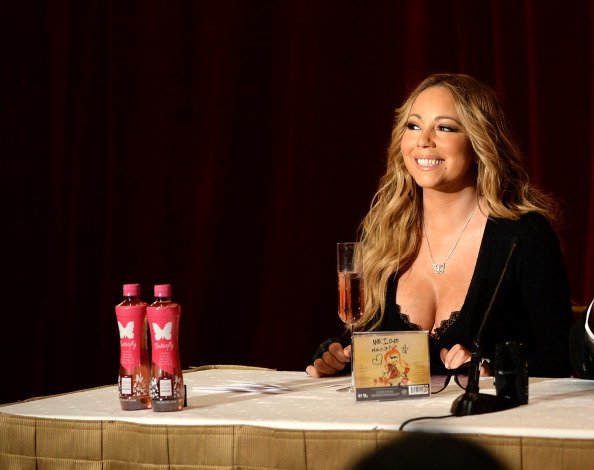 Mariah Carey's 40th

The sultry singer is well-known for her diva ways, but when she decided that she'd like to spend her 40th birthday celebrating with just a few close friends, she didn't host a simple dinner. The singer rented a private jet for herself, her husband and 11 of their favorite people to take them from New York to Barbados for several days of fun in the sun and celebration. She wanted simple and intimate, and she got it. It cost her more than $2 million to get it, but her party was intimate and tropical, and perfect for this diva.
(Photo by Andrew H. Walker/Getty Images)