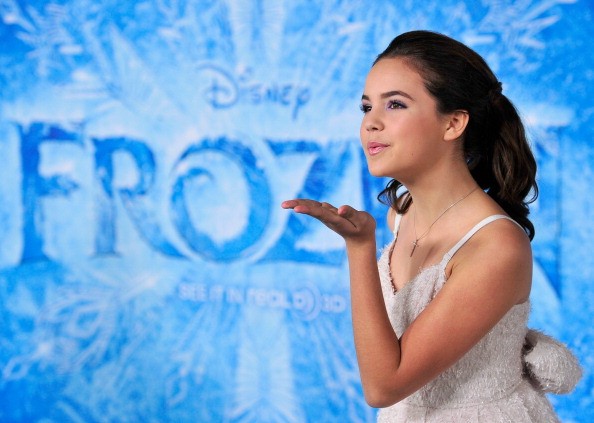 Animated movies are not only for children. While they are usually targeted at the younger crowd, filmmakers know they're not getting children into theaters unless parents are willing to see a particular movie with them, which is why so many animated films have an underlying sense of humor adults can appreciate and children adore. It might not surprise you to see which animated movies are the highest-grossing animations to date; four of the top five were created in the past decade.
Frozen — $1,263,716,698
Frozen is the story of two sisters who were close as children but are forced apart by big sister Elsa's icy powers after she accidentally hurts her sister as children, released in 2013. Growing up, Anna, Elsa's younger sister, feels isolated. Upon losing their parents, Elsa is crowned queen and accidentally sets off an eternal winter and Anna must come to the rescue to help her sister lose her fear to control her powers. It's an adorable, funny and adult-friendly animation, which is exactly why it's the highest-grossing animation of all time. The hit song, "Let it Go," from the film has won awards and is known by virtually everyone on the planet with children.
Toy Story 3 — $1,063,171,911
If you thought the first two Toy Story films were heartwarming and adorable, you would love the third. The final film in a series of movies about Woody (Tom Hanks) and Buzz Lightyear (Tim Allen) is the second-highest grossing animated film in history. It's yet another child's film with enough mature humor to bypass kids and make adults laugh. This 2010 production came 15 years after the original was introduced.
The Lion King — $987,483,777
It's the oldest film on the list of highest-grossing animated films of all time with its 1994 release date. While it does possess some humor, the Lion King is more a touching story than anything else, following the life of a young lion cub whose uncle kills his father. The music is catchy, the hyena is funny and the movie was a major box office success.
Despicable Me 2 — $970,761,885
Despicable Me was a huge hit, so it only makes sense that the second one would be even bigger when it was released in 2013. Everyone loves minions and the story of three adopted girls and their adoptive father, who likes to think he's the evilest, most cunning (and funniest) villain in the world. With Pharrell Williams behind much of the soundtrack, it's a family-friendly movie with plenty to offer everyone of all ages.
Finding Nemo — $936,743,261
The 2003 story of a little fish whose captured and placed in a fish tank while his dad searches for him tirelessly with the help of a not-quite-right fish by the name of Dory (Ellen DeGeneres) touched hearts and elicited laughter from people of all ages when it was released. It was so successful, in fact, that the franchise has decided to release Finding Nemo 2.
(Photo by Frazer Harrison/Getty Images)