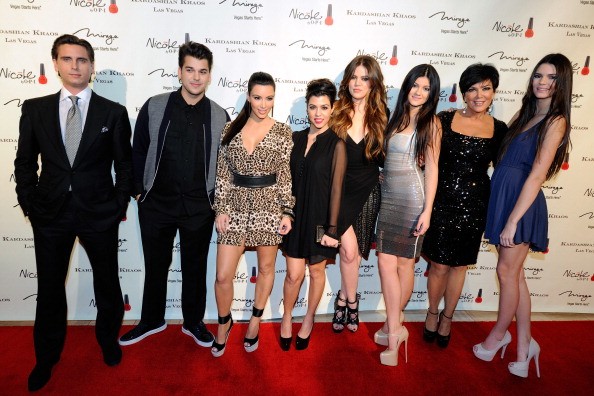 Reality television shows have become a staple in the viewing line up for many American TV lovers. Since the late 1990s reality television has increased in popularity and there are currently dozens of reality shows across different genres that are available to viewers today.  Although there is a debate over how real reality television is, one thing is for sure; it gives viewers a chance to escape from their own reality and experience someone else's.  This genre has also given rise to some of pop culture's biggest celebrities including Paris Hilton and Kim Kardashian.  However, while many of reality TV's biggest stars have no formal acting training, their services still don't come free – or even cheap for that matter.  Here is a list of the highest paid reality TV stars.
5. Nicole 'Snooki' Polizzi
Snooki became one of the most popular characters on MTV's hit reality show Jersey Shore.  She was known for her silly sense of humor and was often portrayed as clueless and confused;however, Snooki has certainly been smart enough to capitalize on her Jersey Shore popularity. Snooki raked in $150,000 per episode as a member of the Jersey Shore cast and $175,000 an episode on her spin off, Snooki and Jwwow
4. Teresa Guidice
Teresa Guidice from the Real Housewives of New Jersey is currently facing legal trouble; however, this reality star is one of the highest paid housewives, making $650,000 per season.  Teresa has also used her fame to publish several books and promote her haircare line.
3. NeNe Leakes
NeNe Leakes, of the Real Housewives of Atlanta, makes more than any other Bravo housewife at $1,000,000 per season.  Before becoming a real housewife, Leakes had minor roles in the scripted sitcoms Girlfriends and The Parkers. Leakes also co-wrote the book, Never Make the Same Mistake Twice.
2. The Kardashians
The Kardashian family is reality TV royalty and their show, Keeping Up with the Kardashians is one of E! Network's most popular shows.  Keeping Up with the Kardashians hit the airwaves in 2007 and became an instant hit, creating spin offs amongst the Kardashian sisters.  In 2012 The Kardashians signed a $40,000,000 multi season deal with E! – making the most expensive deal in reality TV history; in 2014 the Kardashians re-signed for a reported $40,000,000 or more.
1. Ryan Seacrest
Ryan Seacrest seems to be everywhere and the American Idol host, producer, and television personality is certainly paid well for his time.  Seacrest reportadly brings in $61,000,000 a year for his work and he is also a big philanthropist and launched a none proof organization in 2010 called the Ryan Seacrest Foundation.
(Photo by Jason Merritt/Getty Images)