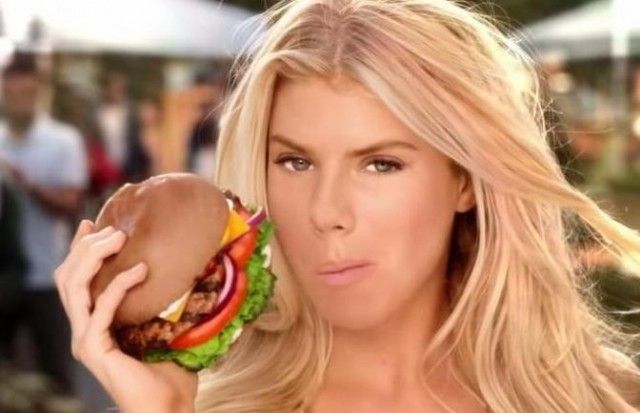 Being one of TV's biggest yearly events, it's not hard to see why commercials airing during the Super Bowl cost a pretty penny. An employee of the NFL once said there are two things on TV; football and everything else. With each passing year, this holds true more so than the last. In fact, the average cost to air an advertisement during first Super Bowl cost the advertisers in question $42,000.
At over 100 times the original cost, the average cost to advertise during the last Super Bowl clocked in at $4.5 million due to the sporting event's growing fan base. If the average cost per advertisement wasn't high enough, some advertisers are so set on getting the slot time they want, they may find themselves paying up to 3 times the average cost to get their ad aired. Here are 20 of those ads – the most expensive Superbowl commercials of all time.
Chrysler – Imported from Detroit
In 2011, Chrysler teamed up with well-known rapper Eminem to create what is now the most expensive commercial of all time. Relying heavily on their made-in-Detroit status, Eminem, who himself was Detroit-born and raised, looks at the camera in the commercial and says "This is motor city and this is what we do," playing out the video. The 2011 commercial has held its place as the most expensive super bowl commercial since its release, having cost the company over $12 million to air. If that wasn't impressive enough, if we were to look at the Super Bowl's average commercial cost on a yearly basis and calculate how much this commercial would cost to air in the next Super Bowl, it would actually be sitting at over $15 million. Part of the commercial's incurred costs were due to its length. While many ads run during the Super Bowl won't exceed 60 seconds (as that is all many companies can afford or choose to spend), Chrysler bit the bullet in 2011 and ran their add for an entire 2 minutes, a length often not seen even in regular commercial slots year-round.
Bud Light – Up for Whatever
In 2014, Bud Light aired a commercial on the Super Bowl entitled "Up for Whatever." The commercial starred Ian Rappaport and featured other big-name celebrities throughout the commercial. While the abundance of high-profile people featuring in the video surely pushed the cost up quite a bit, as did the fancy club and limousine used to house Mr. Rappaport, the majority of the commercial's end cost was due to its whopping 1 minute and 30 seconds of air time, something majorly unheard of in Super Bowl commercials outside of this list. That didn't seem to stop Budweiser, though. In the second most expensive Super Bowl for advertisers to date, it's clear which company was most responsible for pushing up the average ad cost for the year. The commercial cost Budweiser $14 million all together (a few hundred thousand less that Chrysler's ad), making it the second most expensive Super Bowl commercial of all time.
Jaguar – British Villain's Rendezvous
Jaguar has long been known for producing one of the most universally known show cars in the world (after the Batmobile, of coarse). One of the cars driven by James Bond (which was undoubtedly the coolest of them all) was made by Jaguar. In their 2014 Super Bowl ad, Jaguar played off their ties with James Bond by featuring a clichéd villain with a fancy British accent (the kind you'd only expect to find in movies) who match the exact description of a villain you'd expect to find in an international spy movie such as James Bond. You can't help but want to test drive the car after seeing the villain speed and cut corners with it. The commercial cost Jaguar $8 million, despite its apparent lack of ensembles of A-list celebrities. At 2 solid minutes of air time; however, we can't really say we're surprised. Sometimes 30 seconds is all you need to get your point across, at $8 million, this wasn't one of those times.
Kia – Matrix
Kia's Matrix commercial had a modest (compared to others on this list, at least) runtime of roughly 1 minute. Despite this, the commercial cost Kia the same as the commercial above cost Jaguar at $8 million. While the cost of airing their ad during the Super Bowl undoubtedly ate through the majority of their budget, the costs of hiring the actor who played Morpheus in the Matrix as well as the royalties you can only assume were paid to the makers of the movie would have cost a pretty penny as well. In one of the more humorous commercials seen in the Super Bowl yet, we see Morpheus offer a choice between a red key and a blue key. We also get to see him sing opera, something you wouldn't expect from such a character. Being on of the most memorable Super Bowl commercials of all time, it's safe to say Kia got their money's worth this time.
Toyota – Toyota Camry Ad
In 2015, the most expensive year for Super Bowl advertisers to date, Toyota aired an ad featuring a disabled athlete. While car commercials don't generally tend to pull heart strings, Toyota broke the trend in this year's Camry ad. The ad was one and a half minutes long, racking up their total costs quite a bit. While its production value was much the same as any other car ad as we watched a woman drive her new Toyota Camry down the street, the vast majority of costs on Toyota's end were directly attributed to its long run time during one of the most expensive events of the year. While driving a Camry may not make you more successful in your athletic adventures as the commercial may suggest, the car must have something going for it, being that Toyota was confident enough to pay roughly $8 million for us to see the ad.
Microsoft – Empowering
Empowering was certainly an appropriate title for this ad. With Bill Gates – the genius behind all of Microsoft – out of the picture and successful competitors (namely Apple) making headway in the technology sector (particularly that of computers), Microsoft's future had, in the minds of some, been very much in the air for quite some time. After what we saw in their Super Bowl commercial; however, that might change. At the cost of $8 million (which seems to be today's magic number), Microsoft unveiled their new technological achievement geared toward helping the deaf and others with disabilities in their 2014 commercial at the Super Bowl. We see a woman hearing a family member's voice for the first time in this commercial, showing of Microsoft's prowess as the innovative technology giant it continues to be to this day. Much like Toyota's Camry commercial, this one is a bit of a tear jerker, something not often seen in Super Bowl ads.
Coca-Cola – It's Beautiful
This list seems to be full of exceptions, as Coca-Cola's 'It's Beautiful' also had a tendency of making its viewers sympathize with their cause. Another $8 million ad, It's Beautiful was an ad centered around multi-culturalism and (of coarse) Coca-Cola. Clocking in at only 1 minute of air time, It's Beautiful is one of the most expensive Super Bowl ads ever aired an a per-minute basis. While its production costs were quite modest relative to other ads by equally large companies, the fact that it was aired in 2014, the second most expensive Super Bowl for advertisers yet, certainly drove their costs up a bit. The commercial features several different languages, each of which take their turn at singing the American national anthem. Whether or not the Coca-Cola company cares about multi-culturalism is unknown, though it's safe to say they'll pay quite a bit to say they do.
Taco Bell – Viva Young
In what many could easily consider the funniest Super Bowl commercial of all time, we see an elderly man tucked into bed by a care worker at a retirement home. After she turns out the light and closes his door, he sneaks out to meet up with some friends in a fancy sports car. The friends proceed to break into people's backyard swimming pools, pulling pranks on strangers and pretty much everything you're supposed to grow out of by the time you hit 20. After picking up some dates at the local club, they end their all-nighter with (you guessed it) some taco bell. Although the commercial's production value was not enormously high, Taco Bell had no issue paying $7.6 million for a mere minute of air time. Either way, the advertisement served as a nice comedic relief-filled break from an otherwise serious event.
Pepsi – Joy of Pepsi
In Joy of Pepsi, the Pepsi company and Britney Spears take us through the life of the company through song and dance. Starting in the days of black and white and ending in 2007 (right before it aired for the first time on the Super Bowl), we see Britney do what she does best while singing about Pepsi, and its role in the lifestyles of multiple generations. With a celebrity as big as Britney Spears endorsing their product, you can bet they certainly took a hit to their bank account with this video. The fact that it aired in 2007s Super Bowl didn't help things either. In 2007, Pepsi threw roughly $7.5 million on the making and airing of this commercial which, while not as high a price as other ads on this list, was extremely high at the time and was many times larger than the average going rate for a Super Bowl ad. The commercial was 1 minute and 30 seconds long, which helped drive its price up a bit.
Budweiser – Budweiser Delivery Truck Bridge
In another less-than-serious commercial, we see the story of a man keen to Budweiser who alerts the town when a Budweiser delivery truck bridge goes down, potentially cutting off the town's supply of America's favorite beer. For those on the edge of their seats; don't worry, the town gets its beer. While it may not seem impressive compared to the first few commercials on this list, the $5.8 Budweiser shelled out to have their commercial aired is certainly quite the expense. Coupled with the fact that the commercial is only minute long, their expense of almost $6 million per minute is quite high. Considering how many ads Budweiser has run since the NFL's start, it's safe to say they're one of the biggest overall spenders in Super Bowl ads. While most of their ad costs stay under the $2 million mark, the sheer volume of ads found every year on the Super Bowl is enormous.
Audi – The Chase
Jason Statham, a man well known for destroying everything in his path in every movie he's starred in, stars in this commercial as a criminal running (or driving) away from the police. At 1 minute of air time, its cost of $5.6 may seem a little high, though it's safe to say much of the expense came from the filming of the commercial. Anyone familiar with Jason Statham can by now guess that he crashed more than a few cars during the filming of the commercial. I suppose you could say the billboard he drove one of his cars through took a few bucks to repair as well. No matter where the cost came from, its $5.6 million expense makes it the 11th most expensive commercial ever aired during the Super Bowl (and possibly the most fun one to watch).
Coca-Cola – Stewie vs. Underdog
While perhaps not to the same degree as Budweiser, Coca-Cola has long been a large sponsor of the NFL, particularly when the Super Bowl comes around. In this case, the company spent an entire $5.4 million on a commercial during 2008's Super Bowl. In the commercial, we see Stewie and Underdog (Stewie from Family Guy and Underdog from his own respective show) portrayed as floats – giant balloons used in a parade – crashing into each other trying to get their hands on the float representing a glass Coca-Cola bottle. To everyone's surprise, a Charlie Brown float pops out of nowhere and claims the bottle as its own. While the commercial was perhaps not as funny as the shows it took the characters from, it was a funny sight nonetheless. One would have to assume a large portion of the cost of this commercial was due to paying off three different world-renowned TV shows.
General Motors – Robot
In what is easily the weirdest commercial on this list (and, quite possibly, of all Super Bowl commercials throughout history), we see a depressed robot lose his job at the car factory it was once used at. After trying its hand at selling condos and working at a fast food joint, it resorts to throwing itself off of a bridge. In the end we realize it was a nightmare the robot was suffering; the joke being that even the robots at the factory care about the quality of General Motors' products. In 2007 (one of the cheaper years for the advertisers on this list), the commercial was aired during the Super Bowl at a $5.2 million cost to General Motors. That was the last time General Motors caused any sort of stir as a Super Bowl sponsor.
ESPN – ESPN Sports Heaven
Up until this point, we've been seeing an abundance of ads for cola, beer and cars, but what does that have to do with sports? Surely the Super Bowl would be the best time to advertise a product made specifically with sports fan in mind, right? Apparently, sports giant ESPN thought that too. In 2011, ESPN released a now-ancient (funny how that happens) cell phone made for sports fans. It was the place to watch sports on the go. Well, they though it was anyways; ESPN Sports Heaven didn't really take off. Either way, they felt the $4.8 million it cost to get their commercial on the air was a worthwhile investment. Better luck next time, ESPN. As for the commercial itself, it featured sports stars tackling each other, dribbling basketballs and racing Formula 1 race cars, all while a man was too busy watching ESPN to notice. If there's one positive thing we can take out of this, it's that ESPN has a good sense of humor.
Cadillac – 0 to 60 in Under 5 Seconds
While the vast a majority of car commercials tend to revolve around famous actors giving speeches while driving, or watching a car make twists and turns which would be considered illegal in real life, this is the car commercial that had car enthusiasts everywhere excited. In the commercial we see a stationary Cadillac start its engine and accelerate to 60 miles per hour in less than 5 seconds. Needless to say, this is beyond impressive. Compared to the time and money it must have taken to perfect such technology, the $4.6 million Cadillac threw down on their commercial in 2005 couldn't have seemed like all the much. If you're a car person, you have to see this Cadillac in action; its technology is even great for today's standards 10 years later. If you're not a car person, you can rest easy knowing this is the last car commercial on this list.
Subway – Make Up For Eating Bad, Not Being Bad
In what is no doubt the funniest Subway commercial of all time (and probably the only funny Subway commercial of all time), we see subway advertising themselves as a healthy alternative to fast food, as they usually do. Fun fact: this commercial was the first to feature Subway's long-standing slogan still in use today – "Eat Fresh." At $4.4 million, this may not seem overly expensive. When factoring in the ad's runtime; however, it is the most expensive ad ever to exist on a cost-per-minute (or in this case, second) basis alone. At 17 seconds, $4.4 million isn't exactly a modest sum of money. Either way, their "Eat Fresh" slogan seems to still be preferred by Subway's marketing team, suggesting the commercial did what it was supposed to do – stick in the minds of viewers.
Reebok – Terry Tate – Office Linebacker
In the final commercial on this list, we see NFL Linebacker Terry Tate enforcing the rules at an office. After a man decides against refilling the office coffee pot after finishing its coffee, Terry Tate tackles him and leaves viewers with the then-sensational line "You kill the Joe; you make some mo!" The ad aired in 2003 and cost the advertisers $4.2 million. While $4.2 may not sound like the greatest deal for the advertisers, the fact that they had a celebrity endorsement and got an entire ~3.5 minutes of runtime makes this, by far, the cheapest commercial on this list per minute of air. Couple that with the advertiser's ability to create an internet meme from their commercial (every marketer's dream), and you've got one solid bargain for the guys who made this commercial.