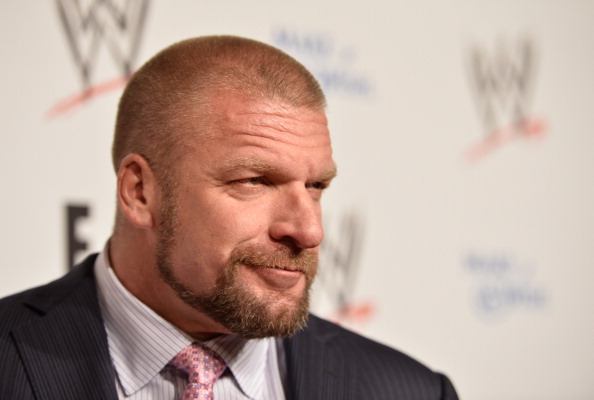 Triple H is an American semi-retired professional wrestler, business executive, actor and former bodybuilder with an estimated net worth of $25 million. He is most well-known for launching his career as a professional wrestler with the WWE.
Paul Michael Levesque was born on July 27, 1969 in Nashua, New Hampshire. Levesque grew up idolizing Ric Flair. He fell in love with the sport and at age 14 started bodybuilding because he wanted to look like professional wrestlers. He would go on to enter many bodybuilding competitions and come Teenage Mr. New Hampshire in 1988.
Triple H started his career by signing a 1-year contract with WCW in 1994. Over the course of a year, he had several names and characters including Terror Risin', Terra Ryzing, and Jean-Paul Levesque, a character that used a French accent. A year later, Triple H would leave for the WWF, and become Hunter Hearst Hemsley.
Hemsley's career didn't take off right away. It was rumored he became a member of The Kliq, a group of wrestlers who became known for influencing Vince McMahon and the WWF creative writing team. He would eventually begin to catch steam and win the Intercontinental Championship in 1996 with Mr. Perfect as his manager.
For the next 15-years Triple H's career would rise. He would become a member of various cliques like D-Generation X. He would feature in WWF special events and be crowned the WWE/F Champion 8 times. He would also be crowned World Heavyweight Champion, King of the Ring, Royal Rumble Winner, Tag Team Champion, and more in his career. He would eventually become one of the most popular figures in the sport generating millions of dollars in income as a professional wrestler.
The past four years Triple H has wrestled part-time while taking a more prominent corporate role in the WWE. In 2010, he was named an Executive Senior Adviser and given in office in WWE headquarters in Stamford, CT. He would move up to Executive Vice President of Talent in 2011. In addition to his role of overseeing the talent department at the company, Triple H has also worked as a director and producer of the creative content of the WWE.
Outside of wrestling, Triple H has engaged in several revenue generating business activities. He's appeared in in eight different TV shows and movies, while writing a book entitled, Making the Game: Triple H's Approach to a Better Body. The book was not a wild-success, but still sold well when released.
Perhaps Triple H's biggest asset is his wife, Stephanie McMahon, who is the daughter of Vince McMahon and one of the heirs to his empire. He began dating Stephanie in 2000 and they were married in 2003. Along with her brother Shane, Stephanie is the heir to her father's $950 million empire. This is not calculated into Triple H's net worth, but certainly will be well into the future. Triple H's net worth is based on his lucrative wrestling career and brand built around his name, as well as his current status as a high-level executive for the WWE.