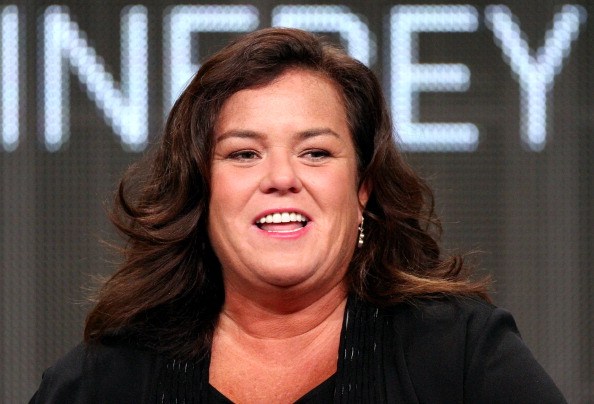 Rosie O'Donnell is known for being an on-again, off-again co-host on The View, a comedian and a famous face, and all that she's done in her life has amassed her an estimated net worth of approximately $120 million. She's earned the vast majority of her money from her own talk show, her shared talk shows and her appearances in television and movies. She's also a magazine publisher, and she's got a number of other business ventures to her name. Born in 1962 in New York, she always knew she would enter the world of comedy, even if it wasn't as easy for women back then as it was for men. She managed to make her way, however, and she's been good at it.
She first made herself known when she appeared on Star Search in 1984, and she was then cast in several different television shows in the following years. Her big break, though, came when she was given the opportunity to host her own talk show in 1996, The Rosie O'Donnell Show. It was during this time she was awarded with several Emmys and even wrote her first book. While many speculated that O'Donnell might be a lesbian, she never confirmed her sexual orientation until 2002, and said she did so then only so that she could bring attention to the rights of gay and lesbian adoption.
She has since been married twice to two different women, and she has children with both. She had a child before she met and married her first wife, adopting him on her own. She then had three kids with her first wife, and a fifth and final child with her second wife. She and her girlfriend in between marriages took in a foster child that they worked to adopt, but legalities in the state of Florida prohibited the couple from doing so based on their sexual orientation.
While O'Donnell earns the bulk of her substantial fortune through her talk shows, books and her appearances, she's also an advocate for the LGBT community, working tirelessly to earn the same basic rights for the LGBT community that the rest of the country is afforded. She has a hot temper and she's been known to have several differences of opinion with many of the world's most famous faces, including the time she blamed the fact that she cut her hand and developed a staph infection that almost resulted in the amputation of her hand on former President George W. Bush, stating it was his fault because she was rushing out of the house to avoid seeing him on television.
At the moment, her net worth stands around $120 million, though reports claim it could go a few million either ways. It might become a lot larger in the next few years, however, as there is a rumor that the Republican presidential candidate Donald Trump – someone who has had his own share of differences with the famous comedian over the past few years – might ask her to join his campaign as his running mate. Of course, if you believe the rumors, he's to have at least three running mates at this point.
Photo by Frederick M. Brown/Getty Images