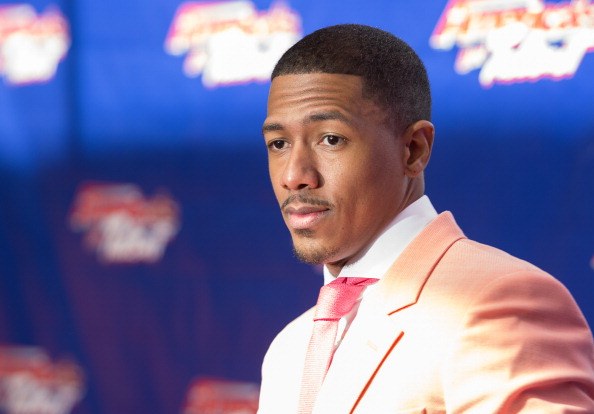 Nick Cannon is a San Diego-born actor, comedian and television personality with a net worth of approximately $20 million of his own money, not counting his wife, Mariah Carey's substantial net worth. The actor and comedian married Carey in 2008 and the pair have a son and daughter, twins, born a few years after the pair wed. Cannon is well-known for his television hosting jobs and his comedic ventures, including one of his most popular gigs on All That, the popular television show for children.
Nick Cannon was born Nicholas Scott Cannon on October 8, 1980 in San Diego, California. He is the son of Beth and James Cannon. His mother was an accountant and his father a motivational televangelist who spent much of his career working in North Carolina. His childhood was spent traveling between Charlotte, North Carolina and San Diego, where his mom lived. He was only 11-years-old when he was offered the chance to do a standup comedy show on the cable network for which his father worked. In 1998, soon after graduating from high school, Cannon tried out for a comedian job with Nickelodeon, and got the job hosting All That.
Cannon also has a musical history. As a teenager, he belonged to a band called Da G4 Dope Bomb Squad, which sounds like something a couple of kids came up with in their garage. However, the group was actually more successful than most wanna-be bands. They opened major concerts for big stars such as Will Smith, 98 Degrees and Montell Jordan in 1999. Two years later, Cannon signed on to work with Jive Records, and made it onto the Jimmy Neutron: Boy Genius Soundtrack covering a hit song from the late 1980s, Parents Just Don't Understand. It would be another two years before his first album dropped, and another two years until Cannon began his own record label, Can I Ball Records. Can I Ball Records was eventually shut down and Cannon started yet another label called N'Credible Entertainment in 2009. He was slated to drop a second album on his own label in 2005 and never did because his acting and television career got in the way of his musical aspirations.
In 2005, Cannon began to host the famous MTV show, Wild 'N Out, he hosted the Nickelodeon's Kids' Choice Awards that year and for several more years following. He's also hosted America's Got Talent since 2009. As far as his business ventures go, Cannon has produced the new Wild 'N Out that debuted on MTV in 2012. He produced the TeenNick HALO Awards, the TeenNick Top 10 and the Incredible Crew.
In 2008, the actor and comedian married Mariah Carey in the Bahamas with no official announcement prior. The couple's surprise wedding was certainly a surprise to fans. Three years later in April 2011, the couple welcomed their first and only children; fraternal twins Moroccan and Monroe. Less than a year later, the star spent time in the hospital after announcing he was suffering kidney failure caused by Lupus Nephritis. He was hospitalized only a month later after his lungs filled with blood clots. It was only a month later that he made it known publicly he suffers from the autoimmune disease.
The star has been nominated for several awards, including Nickelodeon's Teen Choice awards for choice movie actor for Drumline, breakout movie star for Drumline and choice television personality. In 2012, the star won an NAACP Image Award for outstanding supporting actor for his role in Up All Night. He was nominated for a Screen Actors Guild award for outstanding performance by a cast in a motion picture along with the rest of the cast of Bobby among several other notable awards.
While it's unknown just how much Cannon makes for each of his business ventures, he does make $70,000 per episode of America's Got Talent. He makes an additional $10 million per year from his productions through N'Credible Entertainment and his other business ventures.
When he's not working, Cannon likes to play hard with his wife and their children. The duo reportedly take several major vacations each year, throw lavish birthday parties for their children and even commemorated their fifth wedding anniversary in 2013 with an over-the-top wedding at Disney.
(Photo by Frederick M. Brown/Getty Images)