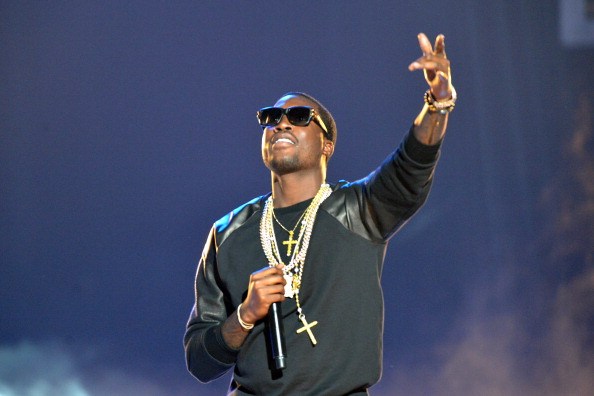 Meek Mill Net Worth – $3 Million
Meek Mill is an American rapper with a net worth of approximately $3 million. He began his career in the 2000s when he began releasing mixed tapes. Born in Philadelphia in 1987, the young rapper has made it his business to become famous, and he uses his stage name as his way to the top. He was born Robert Rahmeek Williams, and he has founded his own record label called Dream Chasers Records. He has only released one studio album to date, and it did not perform nearly as well as he or his label hoped that it would. The record sold less than half a million copies and he's still not famous enough that everyone knows his name. He's working an angle right now to get his name out there, since he's spent several years of his short life behind bars thus far after being involved in some questionable behavior.
When he first released his mixed tapes, his second one was good enough that rapper T.I. and his record label listened and posed the option to sign with them when he was approached. Unfortunately, the young rapper once again went to jail and lost that opportunity. That's when he was then approached by Maybach Records, which was founded by rapper Rick Ross, and began to work with them. Under that label, he has released one studio album, and it's done all right but not overly well.
Now he's working on getting his name out there and making himself famous in another manner; but being the subject of the news as often as possible. One way in which he's done this is to pick a battle with superstar singer Drake. He called out the singer for not writing his own lyrics and the feud has turned quite ugly. However, we think that he's getting exactly what he wants out of the deal, which is national media attention for his own name. After all, I listen to a wide variety of music and I'd never heard of Meek Mill until he called out Drake and became instantly famous and talked about because of it. It might have been a very genius career move to do just this.
Mill is making money when he can, mostly from his record company and from the sales of his records and a few appearances here and there, but the world knows that it's not enough for the young rapper. He needs to make a name for himself. Someone who has been in the rap game as long as he has cannot only have a net worth of $3 million, which shows that things are not going his way. Sure, it's a lot of money for some, but for someone who has released an album approximately three years ago, it's not the greatest fortune. Right now he is looking to make a name for himself so that he can hype up his reputation and potentially release another album. At least, that's the thought behind his recent foray into the press.
Photo by Rick Diamond/Getty Images for BET