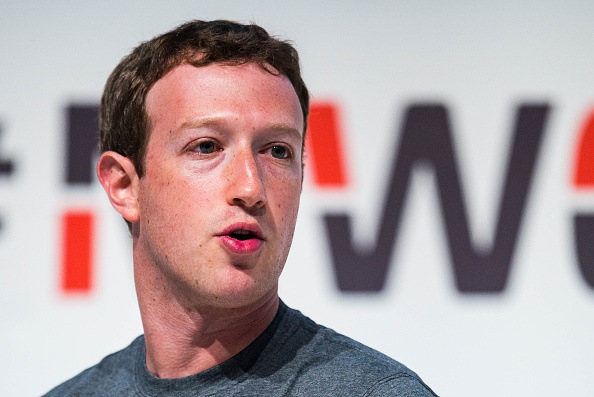 If you thought that Mark Zuckerberg couldn't get any richer, you were wrong. The Facebook founder has seen his fortune actually increase recently, and as of Tuesday, he now has $38.6 billion, having added an estimated $4.1 billion to his net worth in 2015, according to the Bloomberg Billionaires Index.
This increase in wealth now makes Zuckerberg richer than each of the four Waltons, who are the biggest shareholders in Wal-Mart stores but have all seen their respective fortunes decrease by nearly $5 billion in 2015. 66-year-old Christy Walton, who is the wealthiest of the four relatives, has a net worth of $37.1 billion, which Zuckerberg has now surpassed by $1.5 billion.
However, the even more impressive number than what Zuckerberg has already made is what he still needs to gain. Surprisingly, the mega-billionaire is not one of the 10 most richest people in the world; at this moment, he sits at the number eleven spot. However, he's just $1.4 billion away from breaking into that Top 10.
So who stands in front of Zuckerberg? The 31 year old trails Amazon's Jeff Bezos, who has added almost $11.4 billion to his net worth in 2015. Bezos is now worth $40 billion and stands as the tenth richest person in the world right now.
What will be really interesting to see is how, if, and when Zuckerberg actually catches up and passes Bezos. When that (possibly) happens, it could make Zuckerberg the youngest individual on the Top 10 list (at 31, he would certainly be at least one of the youngest).
Still, though, as good as a 2015 as Zuckerberg has been having, Bezos has been having an even better one (earning more than double what the Facebook founder has pulled in this year). Something tells me that unless that unless some major (and in Amazon's case, very bad) developments occur in the next sixth months, Zuckerberg may have to stay at number eleven, at least until 2016.
Photo by David Ramos/Getty Images