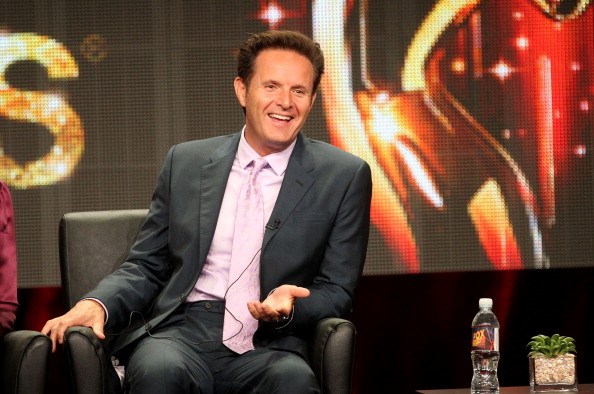 Mark Burnett is an British-American television producer and has accumulated a net worth of $450 million. Over the course of his career, Burnett has produced countless reality television programs, including some of the most popular shows currently on television like The Voice and Survivor, amounting in over 2,400 hours of programming. Although he's a very well-known, wealthy, and successful television producer, there is a lot more to Burnett that some people may not know. Here are five things you didn't know about Mark Burnett.
He was a member of the British Army.
Mark Burnett was born in London in 1960 and raised in Dagenham, Essex. When he was just 17 years old, Burnett enlisted in the British Army and served with the 3rd Battalion, Parachute Regiment in C Company for four years, from 1978-1982, becoming a Section Commander in the process. Furthermore, Burnett did see combat during his time in the army. He fought in the Faklands War (also known as the Faklands Conflict or Falkands Crisis) in 1982, before leaving for the United States.
He worked as a nanny.
As I stated above, Burnett left for the United States in 1982 and immigrated here in October of that year. After getting into America, Burnett met up with his friend at the time, Nick Hill, who was working as a nanny and chauffer for families in the Beverly Hills area. Hill told Burnett of an open live-in nanny position available with a family called the Jaegers, and he interviewed for the job and was hired, despite having no prior experience. He worked for the Jaegers for the year before being the nanny for two different boys in Malibu, which earned him $250 a week and also helped him land a job at their father's insurance company.
His shows air in 70 different countries.
When Mark Burnett is called one of the biggest and most influential television producers out there today, people may not realize exactly just how far his reach goes. Burnett's numerous reality television programs air, or have aired, in 70 different countries across the world. Therefore, Burnett is essentially producing content on a global scale.
He's received 112 Emmy nominations throughout his career.
During his impressive career, Mark Burnett has not just produced a massive amount of content for the sake of making it. His shows have been quality, award-deserving programs. In fact, over the course of his career, working on reality series or game shows like Survivor, The Voice, The Apprentice, The Sing-Off, and Shark Tank, among many others, Burnett has earned himself 112 Emmy nominations. For comparison's sake, Burnett has as many nominations as the comedy series 30 Rock had throughout its entire run, five nominations less than Cheers, and only twelve less than ER.

He's worked with A LOT of celebrities. 
With someone who has been in the industry for as long as Burnett (almost 20 years), it shouldn't be a surprise that he's worked with celebrities throughout his career. What is striking, however, is the amount of celebrities that Burnett has worked alongside and the varying types he's collaborated with, from film to music to business. Burnett has worked with such names as Steven Spielberg, Tom Cruise, Oprah Winfrey, Dr. Phil, Christina Aguilera, Usher, Shakira, Adam Levine, Blake Shelton, Cee Lo Green, Martha Stewart, Sarah Palin, Jeff Foxworthy, Samuel L. Jackson, and Donald Trump, among numerous other big names.
Photo by Frederick M. Brown/Getty Images