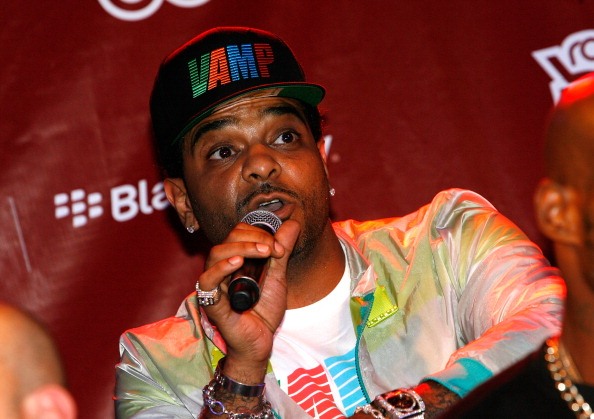 Jim Jones is a rap artist from Harlem with a net worth estimated around $10 million. His career began as a part of the hip hop group The Diplomats, and has since turned into a solo career. He's also a successful video director who goes by the name CAPO and he's directed videos for some major artists.
Born Joseph Guillermo Jones II on July 15, 1976 in the Bronx, the man sometimes known as CAPO and sometimes known as Jimmy Jones is a rap superstar. His mother is from Aruba and his late father was Puerto Rican, and he was raised by his grandmother. He's been known to talk about how he would skip class at his Catholic school to hang out at a store down the street from his school, where he would clean out the cash register when the owner left and steal all the candy in the store to sell at school. He was eventually expelled from his place of education.
His career began early in the 90s when he spent time working as a hype man in the background for rap star Cam'ron. In 1997, he decided it was time to start the musical group the Diplomats, where he began to rise to fame. However, it wasn't until 2004 when he released his first solo album, On My Way to Church that he started to become well-known. Two of his singles from the album made it onto the Billboard Hot 100. In 2005 he released his second album, Harlem: Diary of a Summer, which reached number 5 on the Billboard 200. He had collaborations on this album with big name rappers such as Diddy and Paul Wall.
His third album is the one that really reached fame. The single "We Fly High" was on this album, and it was one that was one of the most popular songs of 2006. The dance he did in the video even made headlines when superstar football players Michael Strahan and Plaxico Burress danced one of the moves when they'd make big plays during Monday Night Football games. In the coming years, Jones would release a collaborative album with several other rap stars as well as two Christmas albums.
His fourth album, Pray IV Reign, was his biggest, and it was also the album on which he mocked rappers such as Jay-Z and T.I. The album featured songs with Twista and Lil Wayne. The following few years would see Jones release several mix tapes, change his record label several times and handle disputes with other rappers with whom it was rumored he did not get along.
In 2008, Jones turned himself into New York City police after getting into a public brawl with another man by the name of Jayvon Smith, an associate of Jay-Z, in the middle of the Fifth Avenue Louis Vuitton boutique. Smith was in the store shopping with singer Ne-Yo at the time of the incident, and rumors began swirling that it was Ne-Yo involved in the brawl, but he had nothing to do with it. It was later proven the Jones did not start the altercation in the Louis Vuitton store. However, there was a court hearing over the mess and he was afraid that if he did not turn himself into police and take the punishment that was coming his way, he'd be forced to accept probation and potentially not be able to tour.
His latest work was released in June 2014, which is a collaboration with rapper Trey Songz. The following month, Jones announced he would release his next extended play in a few months. The vast majority of Jones' net worth comes from his album sales and music. He is not a rapper who has made his way into the movies or other aspects of business that are successful enough to warrant him more money. However, he's been on the scene for well over a decade and though he's not a household name for many, he is a successful rapper that has managed to make a name for himself in the hip hop industry. His net worth will continue to grow with the release of his next album, which has been announced but no date has been set at this point.
Photo by Mike Lawrie/Getty Images