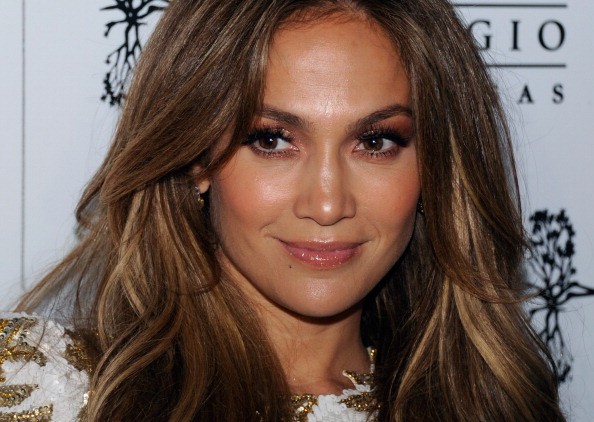 Jennifer Lopez is a singer, actress and fashion designer worth $300 million. Lopez became famous playing the role of Selena in the 1997 biopic of the famous singer's life. From there, her fame rose quickly. Today she is one of the most famous and recognizable faces in the world, known for her successful singing and acting career, among other endeavors.
Jennifer Lopez was born in the Bronx in New York on July 24, 1969. Her parents are both Puerto Rican, and she has two sisters. Jennifer is the middle sister. Her mother stayed home with Lopez and her sisters while her father worked the night shift for a local insurance company. The family was not exactly wealthy, and lived a very modest lifestyle. She began taking singing and dancing lessons when she was just 5 years old, something that would help her land the career and fame – and net worth – that she has today. The Lopez's were big fans of hard work and a good work ethic, and made a point of teaching all three of their daughters how to work hard and stay out of trouble as they grew up.
In 1986, Lopez was cast in a very minor role in a very low-budget film that made her decide she wanted to be famous. To make her parents happy, she began college, dropping out after only one semester to move to New York City to pursue her dreams. Her parents felt her dream was stupid and unattainable for a Latino girl. She began her career in live productions of famous plays. She had odd jobs here and there in the acting world, including a job in Japan, until 1991 when she was picked to be a back up dancer for the hit band New Kids on the Block performing with the band at the American Music Awards. She quickly became chosen as a fly girl in the show In Living Color and moved to Los Angeles to pursue her career. She stuck around In Living Color for two years, also dancing for Janet Jackson.
After a few more bit parts in second rate television movies and shows, she finally landed the role of famous Latino singer Selena, who was fatally shot by a fan. The movie launched Lopez's career, getting her noticed by critics and managers everywhere. Feeling her Latino roots, she and her manager recorded a song in Spanish and sent it to record companies. The famous head of Sony Entertainment, Tommy Mottola, suggested she not sing in Spanish. Later that year, she starred in Anaconda alongside Ice Cube and Jon Voight, which turned into a raging success at the box office. She went on to star in several more films alongside actors such as Billy Bob Thornton, Sean Penn and George Clooney. She also became the first Latino actress to gross more than $1 million in a movie.
In 1999, J.Lo really hit it big with her first hit single, "If you had my love," and the release of her first album, On the 6. Critics gave her a hard time for releasing an album on the premise that she was not talented enough to sing, and that she only got a contract because of her looks and her dancing background as well as the fact she was already marginally famous as an actress. However, she did well and made a lot of money with her album, proving her critics incorrect. In 2001, her fame heightened as she released her second album, J.Lo and starred alongside Matthew McConaughey in The Wedding Planner. She went on to star in several more romantic comedies, release a few more albums, start a restaurant and land a role as a judge on American Idol.
Her personal life includes spending a lot of time with her family, and on charitable endeavors. She's well-known for her very public relationships, especially as she chooses either major stars or people who no one knows. She's been married and divorced several times, once to a waiter, once to a backup dancer, and once to Marc Anthony, a major Latin singer, with whom she has twins. She's been in long-term relationships with both Sean "Puffy" Combs and Ben Affleck. She and Marc Anthony welcomed a son and daughter in 2008, of whom she has primary custody. The kids see both parents regularly, however, as the couple remain friends. The kids earned her a whopping $6 million when she sold their newborn photos to PEOPLE magazine a month after they were born. Much of Lopez's money comes from her musical albums and tours, as well as her movies. She earns several million per role, and she's paid nearly $17.5 million per season for her judge role on American Idol. She's also got her own fragrance and several fashion lines available.
Lopez is worth more than $300 million thanks to her success in the movies, music and television as well as design. She's a media darling, constantly on the cover of magazines. Her success is ongoing and she continues to rise in fame each year, likely indicating that her star is going nowhere anytime soon.
(Photo by Ethan Miller/Getty Images for Hyde Bellagio)